Career Opportunities Through CareerStep Certification
Posted on 07.07.2020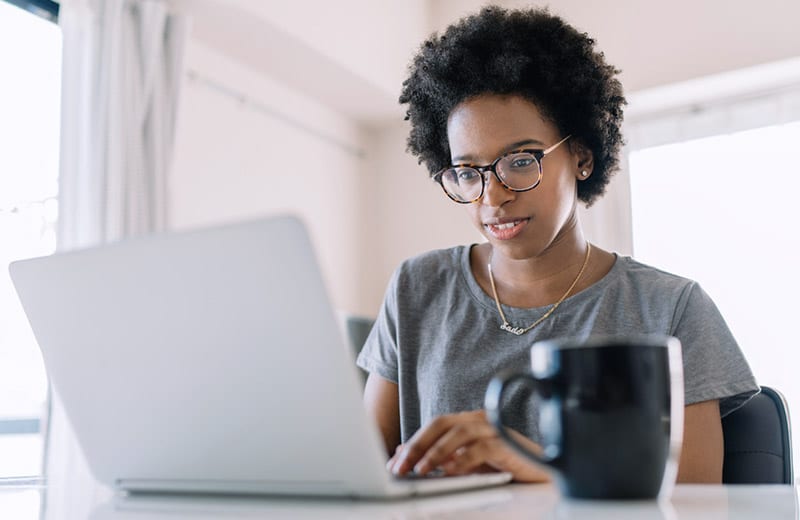 2-Minute Read
One of the most important decisions you will make in life is your choice of career. Maybe that's why picking a path can be so intimidating — and why changing your trajectory can be outright terrifying.
But it doesn't have to be!
Choosing or changing a career can be an efficient, fulfilling, and pretty painless process. There are even 6-month career training programs available for jumpstarting your success. At CareerStep, we take pride in offering career programs to help you find the right job for your future and open the way to endless career opportunities.
TL;DR
Don't have time to read the whole piece? No problem. Check out our key thoughts below:
Why choose a trade school or an alternative education to launch your career? Because the cost of university is increasing, the amount of time attending a university for a 4-year degree takes nearly 6 years, and nearly half of all college graduates post-graduation are still unemployed.
CareerStep offers several certifications in numerous, exciting careers. Not only that, but our courses are expanding! If you aren't finding something you're interested in now, stay tuned for even more exciting career certifications.
Flexible hours, engaged Learners, and affordable courses are just a few of the perks we sport at CareerStep.
Why Getting Certified Is a Smart Choice
If you think the key to your dream career is a college degree, think again. Career training and certification can be a smarter choice in many fields of expertise. Here's why:
Traditional education isn't for everyone, and the statistics aren't very encouraging.
The cost of college tuition has gone up 213% in the past few decades.
Most people take 6 years to earn a "four-year" degree.
After graduation, 44% of college grads are still underemployed.
The average amount of student debt after earning a degree from a four-year public school in 2018 was $26,900.
Rigid schedules. Years-long commitment. Drowning in debt. These aren't the things career dreams are made of.
Instead, job training programs for adults, along with national certifications, provide hyper-focused training that prepares you for specific jobs — jobs that are in demand all over the United States.
Unlike a traditional education that sends you out into the world with a piece of paper and a high five, at CareerStep, we support you all the way to employment. We partner with major brands in each program's industry so that we can place Learners in educational externships and provide them with potential employment opportunities.
Over 700 employers have hired CareerStep learners over the years.
Enjoy an Exciting, Growing Career
CareerStep offers a wide variety of certification programs. Here are a few examples:
Hemodialysis Technician – Dialysis treatment is a lifesaving procedure for thousands of patients in the United States. This program prepares you for an entry-level position as a hemodialysis technician where you'll administer dialysis treatment, maintain a sterile environment, and provide patient care and education.
Medical Assistant – A job as a medical assistant ranks #8 in the best healthcare support jobs in the U.S. based on salary, job market, future growth, stress, and work-life balance. Medical assistants perform general patient care like obtaining vital signs, assisting during procedures, managing medical records, and more.
Pharmacy Technician – Employment for pharmacy technicians is expected to grow 12% by 2026. Pharmacy techs are crucial to keeping a pharmacy running smoothly. They prepare prescription orders, verify patient information, and provide quality customer service.
Get Started with CareerStep
If you're ready to take advantage of new career opportunities by pursuing certification, CareerStep is the place for you. Our training is totally affordable, super flexible, and can be completed at home at your own pace.
Our programs are approved by industry experts:
American Academy of Professional Coders (AAPC)
Computer Technology Industry Association (CompTIA)
Association of Healthcare Documentation Integrity (AHDI)
National Healthcareer Association (NHA)
American Society of Health-System Pharmacists (ASHP)
Accreditation Council for Pharmacy Education (ACPE)
Pharmacy Technician Certification Board (PTCB)
So, what are you waiting for? New opportunities are ready for you!