How CareerStep Can Help You Get Hired
Posted on 12.28.2020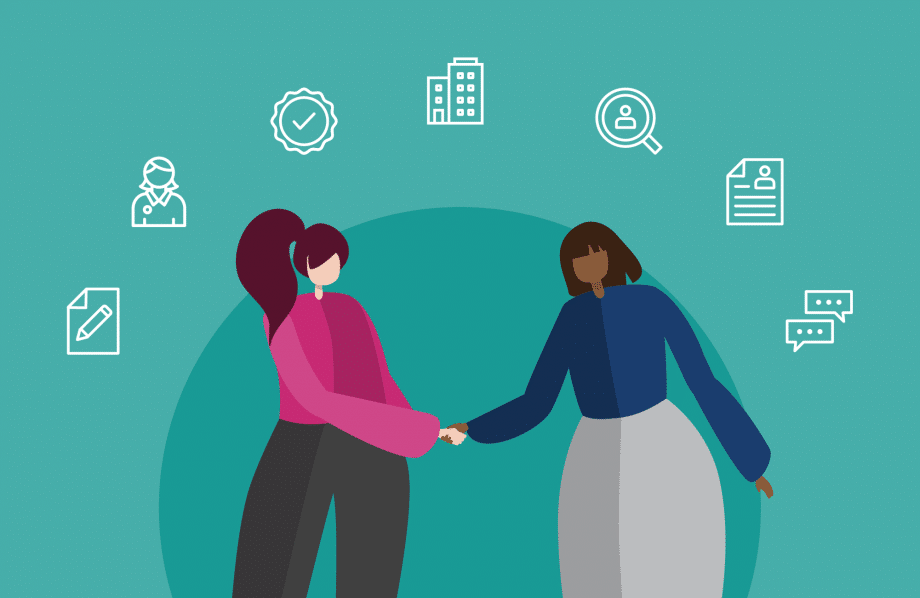 3-Minute Read
As a premier provider of career training programs in healthcare, technology, and administration, CareerStep is dedicated to helping you learn, grow, and secure employment in your chosen field. That's why we offer training in a job market known for high growth and always in need of qualified professionals.
To meet the employment demands of the industry, we offer our Learners end-to-end support that starts the moment they sign up for one of our programs.
And every day, we strive to make the transition to the workforce as smooth and easy as possible. Here are just a few ways that CareerStep works to help you get hired post-certification.
We Make Sure You're Prepared
Learner success is one of our core values. It's at the heart of everything we do. That's why, for us, job prep starts on the first day of sign-up.
All CareerStep programs are crammed with relevant information that directly correlates to the work you'll be doing once you earn your certification. No fluff. No generalized subject matter that has zero applicability to the healthcare industry. Our training is hyper-focused and thorough — built to provide experiences that transform unpracticed novices into well-trained, knowledgeable professionals. Plus, it's available online 24/7 so you can learn when it is most convenient for you, and complete the course at your own pace.
Every single Learner also has access to Success Advocates (experts with insider knowledge) who are qualified to answer questions and offer personal consultations to help master specific concepts. They know what hiring managers are looking for, and they're there to make sure you absorb all the information you need to apply for jobs with trust and confidence.
All of our programs are designed in collaboration with and approved by industry experts. We stay on top of the latest research and practices in the healthcare industry so you can be sure you are learning everything you need to know to be successful in your future job.
We're Connected With Industry Professionals
CareerStep has been providing quality healthcare training since 1992. For nearly 30 years, we have been working to form connections and strengthen our partnerships with recognizable brands such as Walgreens, Excela Health, and Humana. Our close relationships with these companies helps us connect you with potential employment opportunities.
In fact, our Learners have been hired by over 1300 healthcare providers nationwide.
We Offer Excellent Post-Certification Support
One of the greatest benefits of training with CareerStep is our end-to-end support. Our Success Advocates are qualified and ready to help you with things like interview preparation, job search tips, and much more. Other Career Support services include the following:
New job opening notifications
Individual resume and cover letter reviews, tips, and advice
Learner Community access
All of these services are focused on catering to you as an individual. Looking to upskill in your current role? We can help. Want to get your foot in the door with a particular health system in your area? We can help. Want to connect with other Learners who share similar goals and interests? We can help with that, too. We honestly want to know what you need personally so that you can receive the most relevant insight and guidance.
Because CareerStep is here to help you during your whole career journey, not just while you're working your way through your program. So, don't wait any longer.
Sign up today, and start your journey toward a new career!