How To Decide if Patient Care Coordinator Is the Right Career for You
Posted on 08.03.2021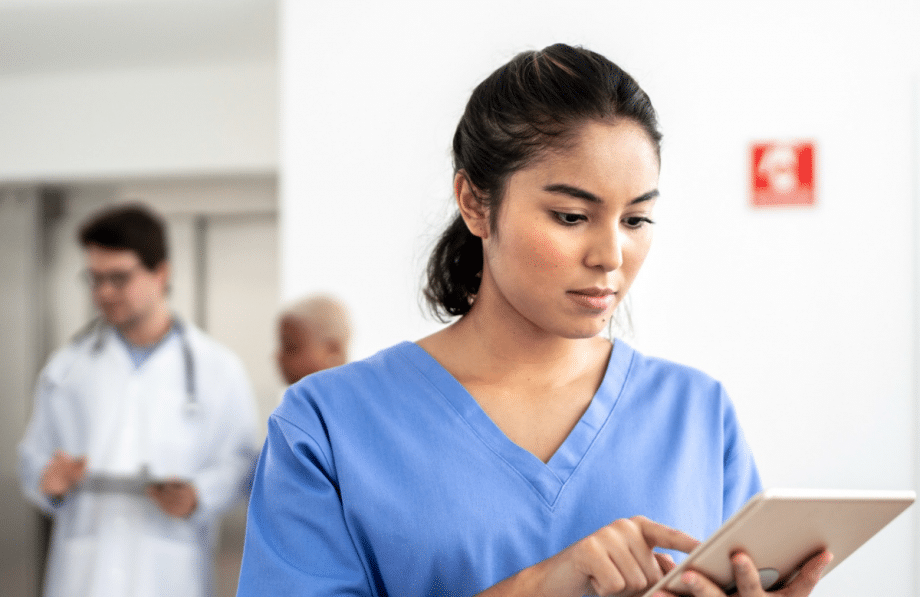 Read Time: 3 Minutes
When it comes to foundational careers, few industries offer as many options as healthcare. Regardless of education or experience level, there's something for everyone. But what's really special about these entry- to mid-level jobs is that they often lead workers down a rewarding path of professional growth and development.
Patient care coordinator—a close relative of medical administrative assistant and patient care technician—is one of these roles. And for those looking to break into the medical field in an administrative capacity and learn the ropes, it's a fantastic choice. 
Sound like something you'd like to explore? 
Keep reading to learn how patient care coordinators impact the patient experience and how the role differs from others in the industry.
Why Pursue a Career as a Patient Care Coordinator?
Every day, care coordinators carry out complex, interrelated tasks—many of which require an in-depth knowledge of our healthcare system. It's not an easy job, and not everyone is suited for the role. But for the professionals who fit the mold, this particular path leads to a myriad of career opportunities in one of the most exciting and fastest-growing industries in the country.
It's a foundational stepping stone. One with fantastic salary potential (an average of $39,000 a year), stability (adding over 129,000 jobs before 2026), and a work environment that's never boring.* 
What Does a Patient Care Coordinator Do?
Care coordinators are passionate professionals with strong empathic tendencies. They're fierce advocates, helping patients navigate the often murky waters of our health system. It's invaluable work, and when they do their jobs well, health systems see a definite decrease in ER admissions, misdiagnoses, and chronic issues. 
Here's what a typical day might look like on the job:
Scheduling appointments.

Billing patients.

Compiling and recording medical charts, reports, and correspondence.

Making preparations and sending out invoices or claims for payment.

Tracking payments.

Serving as a resource contact and information source to patients, families, providers, and/or staff.

Coordinating and leading patient support groups and/or shared medical appointments.
The Difference Between Patient Care Coordinators, Medical Administrative Assistants, and Patient Care Technicians
Yes, there's a significant amount of crossover on the surface here, but if you dig a little deeper, you'll find that each role comes with its own set of preferred skills (soft and technical) and job responsibilities. 
Patient Care Technician
Patient care technician is the most hands-on role of the bunch. They perform direct patient care, usually working in acute care settings such as hospitals or emergency rooms. They assess vital signs, assist healthcare providers with procedures, and help patients with bathing, dressing, eating, etc.
Due to the up-close-and-personal nature of their work, professionals in this field generally need a highly specialized certification, like the Certified Patient Care Technician/Assistant credential from the National Healthcare Association (CPCT/A – NHA). 
Necessary skills:
Adaptability

Observant and proactive 

Flexible mindset

Medical terminology
Medical Administrative Assistant
Medical administrative assistants tackle the immense responsibility of keeping the office running smoothly. They track medical charts, process payments, and schedule appointments. Clerical duties chew through most of their time, but the most successful professionals in this role are warm, inviting, and always willing to listen.
Necessary skills:
Customer service

Data entry 

Organization

Electronic medical records
Patient Care Coordinator
While closely related to medical administrative assistants, patient care coordinators are different because they serve as a consistent point of contact for patients as they seek a greater understanding of how their care plan might impact the rest of their lives. They guide, educate, and connect with individuals in ways patient care technicians and medical admin assistants don't.   
Necessary skills:
Empathetic communication

Administrative skills 

Teamwork

Collaboration
CareerStep's Patient Care Coordinator Program
We developed our new, comprehensive Patient Care Coordinator program because we recognized the growing demand for more focused coursework that provides the concrete skills people actually need to establish their careers in the industry. Skills that can be directly applied in real-life job settings.
This training is aligned specifically with industry needs—based on direct feedback from employers—and built to prepare learners to earn their Certified Medical Administrative Assistant (CMAA) and Certified Electronic Health Record Specialist (CEHRS) certifications.
Not only that but it was designed by professionals with years of experience in the field and is approved by the NHA. 
Sign up today and discover just how far your training can take you.