The Value of Soft Skills in Healthcare
Posted on 09.16.2021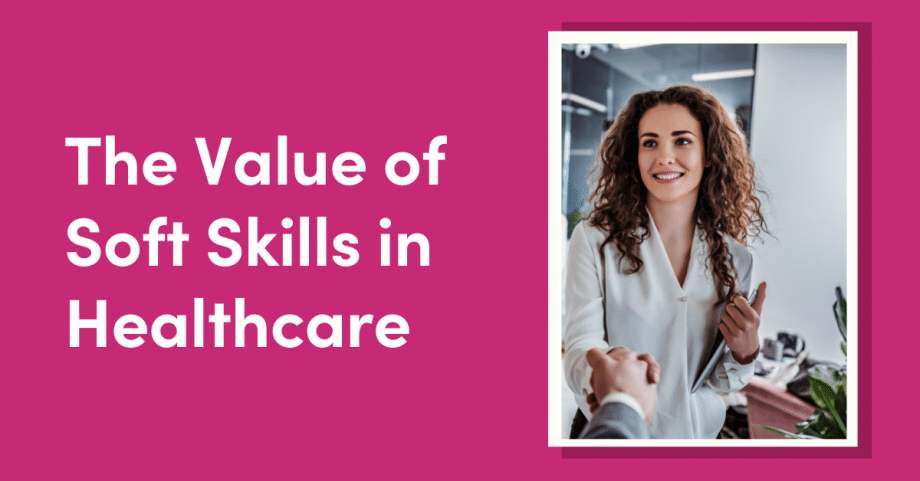 Read Time: 4 minutes
In life, there are some skills you learn by reading a book or sitting in on a lecture. Others, you learn through personal growth and experience, picking them up as you go—often without even realizing it. 
You learn the value of empathetic communication. You learn the importance of arriving on time. And you learn how to solve complex problems with a creative flourish.
Some call these attributes common sense, while others refer to them as practical wisdom. In the professional world, they're called soft skills or career readiness skills.
Think of them as personality traits, reflections of inner character, that can't be learned in a classroom, seminar, or job orientation. 
They're difficult to measure, too.
That's why our hiring partners—health systems of all sizes across the country—tell us they weigh soft skills with just as much emphasis as technical skills. And your capacity to develop in these areas could be what helps you stand out in a competitive job market.
Why Are Soft Skills Important?
It's true when we say employers are struggling to keep their facilities fully staffed. And with 15% job growth in the industry, it might be tough to believe you'd ever have a difficult time landing a job. 
"We find a lot of candidates lack the professionalism we expect of our hires, which makes filling specific roles incredibly difficult. Unfortunately, teaching these skills is too time-consuming for us to take a risk on the wrong applicant."

–Courtney; RN and Clinical Education Coordinator with Grace Health
But the hard truth here is that health systems aren't looking for just any substandard hire—they're looking for professionals who are trained, knowledgeable, and ready to get to work. 
Which means competition is heating up for workers with the right blend of soft and technical skills.
Burning Glass analyzed millions of job postings and found that one in three skills required is a baseline or soft skill. In healthcare, specifically, more than a quarter of all skill requirements are baseline.
As a quick reference, here's a breakdown of the top three most desired soft skills for six of the most in-demand roles in the country:*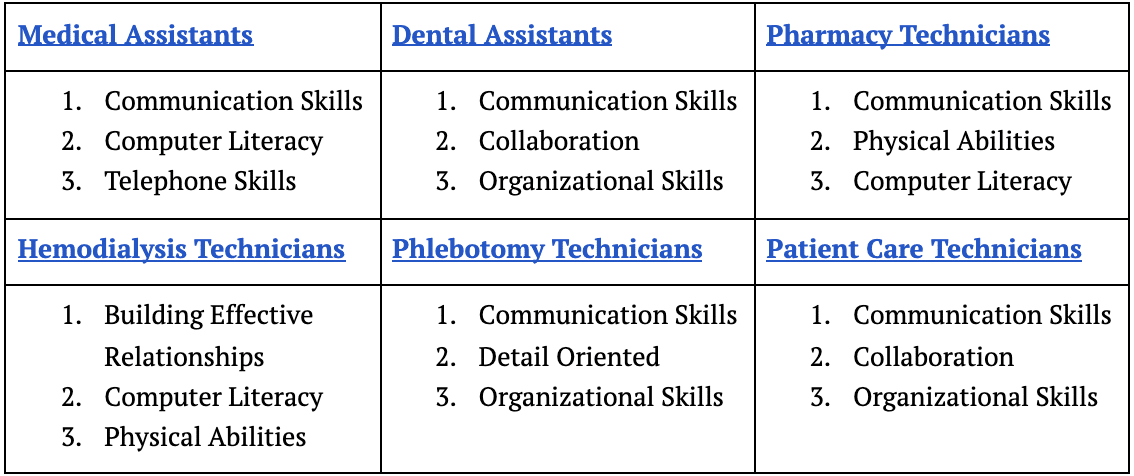 So, what are your takeaways?
First, the most desirable skills vary based on the requirements of the job, but there's still a noticeable amount of crossover—giving more weight to the idea that soft skills are transferable across the industry. 
Second, strong communication is non-negotiable for health employers, coming in at number one in five of the six roles we analyzed.
And that's why these skills are so important.
Because the majority of hiring managers we work with say that candidates with the right soft skills are few and far between. Because professionalism is necessary. And because soft skills in the workplace will always matter—regardless of the industry.
Learn More About Soft Skills
We genuinely believe soft skills are primary indicators of professional potential and success, particularly in a healthcare setting. That's why we've worked hard to create courses that focus specifically on career readiness—walking learners through the specifics of how to develop in critical areas relevant to their career path. 
For general information on the methodology behind the creation of these courses, check out our "Soft Skills in Healthcare" webinar. 
Presented by CareerStep's very own Vice President of Learner Experience, Shauna Vorkink, it's a quick watch that's packed with information and beautifully illustrates the importance of soft skills in healthcare.  
Or, if you're ready to jump right in and start sharpening your skills today, check out our full catalog of training programs.
*Burning Glass Technologies' Labor Insight™ Real-time Labor Market Information. Retrieved 09-07-2021.