8 Things Only Pharmacy Technicians Would Understand
Posted on 06.08.2017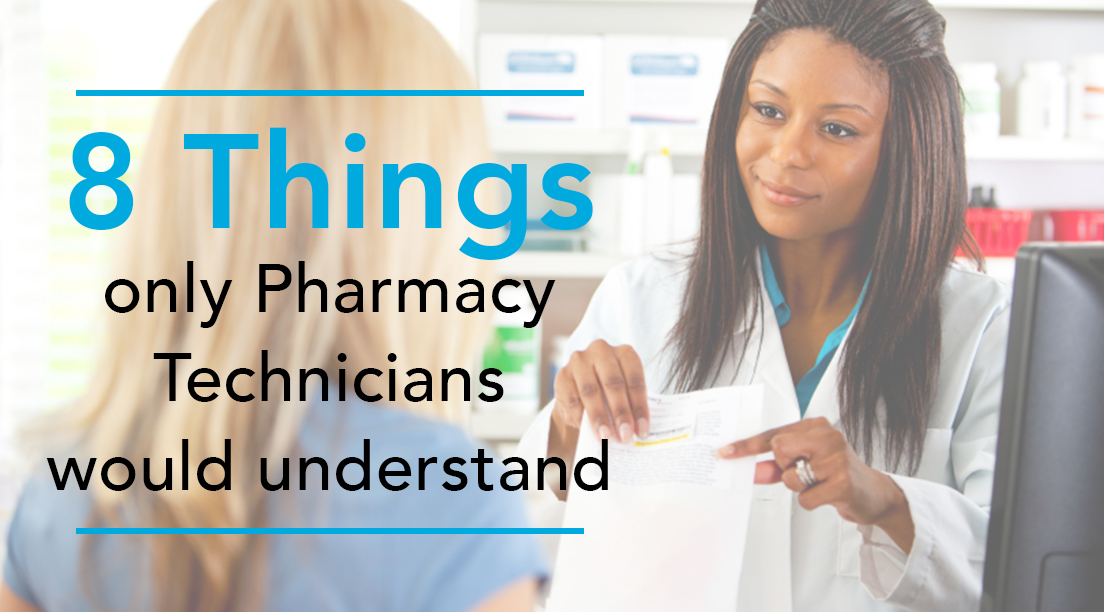 Being a Pharmacy Technician is a unique job. Some people may think you just count pills all day, but those of us behind-the-counter know the pharmacy is a far more dynamic and exciting workplace than meets the eye. There are a few things you come to know and experience only as a Pharmacy Technician, and they are both humorous and frustrating. Read our list below of things only a pharmacy technician would understand. (Do you have any great things that only pharmacy technicians would understand? Comment below and let us know!)
8 Things Only Pharmacy Technicians Would Understand
The sweet smell of sulfa dust in the morning.
Paper cuts from prescriptions and patient information sheets are a very real occupational hazard.
You know the unspoken code among your co-workers: Never interrupt a  technician mid-count for a 120 tablet prescription.
Every doctor's handwriting is so terrible they all each seem to be writing in their own language…but you can make out 1 PO QID like a native speaker of Dr. Wilson-ese.
January 1st isn't New Year's Day, it's insurance deductible reset day.
The sinking feeling when a patient's insurance won't cover their medication…
…and the exhilarating thrill when after a few phone calls to their doctor and insurance company, you get to tell your patient his or her medication is covered!
How much you come to love your patients, even in their quick visit to the pharmacy.
Interested in becoming a Pharmacy Technician? Start training for your new career from home today! Find more information here.