Modern Study Tools to Help You Master Medical Terms
Posted on 10.12.2015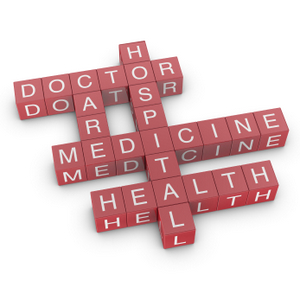 If you want to work in the healthcare industry, odds are you need to master some medical terminology. Whether you are an aspiring medical transcriptionist, practicing nurse, or looking into a medical coding and billing career, here are 5 modern tools to help you learn the lingo on the go.
Online flashcards and quizzes
Traditional flashcards, though effective learning tools, are a pain to make, organize, and keep track of. Check out these online flashcard tools to simplify your studying:
Study Stack offers customizable flashcards as well as games and quizzes for reviewing the same information.
Quizlet contains hundreds of user-generated medical terminology digital flashcard sets. Search for flashcards, create your own set, and even share them online. The website also includes corresponding audio links of the correct pronunciation of the term as well as quizzes and interactive study games.
Medical reference tools
Printed medical dictionaries and terminology references have never been larger; here are a few you can keep in your pocket.
Oxford Concise Medical Dictionary is a best-selling online medical dictionary and one of the most comprehensive reference tools for students. The dictionary contains over 12,000 entries covering all aspects of medical science, including pharmacology, obstetrics and gynecology, pediatrics, ethics, nephrology, and psychiatry. Just as helpful are the 140 illustrations and diagrams.
Quick Medical Terminology and Abbreviation Reference is an app perfect for use as a medical terminology reference tool on the go—especially because it does not require a data connection. It contains a wide collection of medical terms, abbreviations, and affixes and includes a handy two-way search functionality: you can search by word or definition. The app costs $0.99 and is worth every penny since it is continually updated and allows users to request new, specific terms.
Eponyms helps students navigate the complex world of medical eponyms (aka medical terms, syndromes, etc., named after a person). Free to students, this app contains short descriptions of more than 1,700 medical eponyms—common and obscure—grouped into 28 searchable categories. You can also create a customized list of eponyms you want to learn or frequently need to reference.
Thanks to today's technology and resources, understanding medical terminology has never been easier or less expensive. As a student or professional, what tools have helped you master healthcare vocabulary? Let us know in the comments below!
Looking into the medical field? Check out affordable online training programs for a medical transcription career, pharmacy technician career, and more.