2017 ICD-10 Updates
Posted on 01.10.2017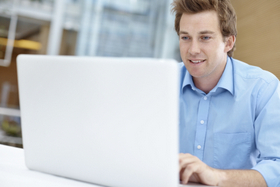 Welcome to 2017!  For this year in ICD-10-CM there are 1,974 new codes, 425 revised codes, and 311 deleted codes. Take a look at the new 2017 ICD-10 guidelines.
(Please note the changes to the guidelines are bolded, underlined and italicized.)
Some of the biggest changes in the guidelines is to the definition of the word "with", and the change to the relationships between hypertension and heart involvement, and hypertension and kidney involvement.
For ICD-10-PCS There are 3,827 new codes, 491 revised Titles, and 12 deleted codes for a grand total of 75,789 ICD-10-PCS codes.  Don't let these numbers scare you; most of the changes are minor, the process of looking up PCS codes is the same. Take a look at the new 2017 ICD-10-PCS guidelines
The root operation definitions for "Control" and "Creation" were slightly altered, and an additional root operation "Perfusion" has been added to the Extracorporeal Therapies section.
The AMA publisher has printed 2017 books; however, the 2017 guidelines were not available when the printing occurred. Thus, the AMA 2017 books have the 2016 guidelines printed in them!  Go to the website: amaproductupdates.org for more information.
The AMA CPT updates are indicated in the 2017 publication with symbols such as the bullet to indicate new codes, a triangle to indicate revised codes, strikethrough font to indicate deleted and underlined text to indicate new text.
A big change to the CPT book this year was the removal of the bulls eye moderate sedation symbol.  A new modifier, 95 has been added for use of telemedicine services with the use of a ★ symbol to indicate codes that may be used for reporting telemedicine services; a listing of the telemedicine codes is also provided in the new Appendix P of the 2017 AMA CPT Professional edition.
Happy Coding!