5 Ways to Keep Your Medical Billing and Coding Career Current
Posted on 05.11.2015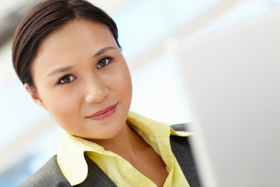 4-Minute Read
Learning doesn't stop after you earn your certification—or at least it shouldn't! If you want to keep your medical billing and coding career moving in the right direction (forward), you'll want to keep your knowledge and connections up-to-date.
Here's a few tips to help sharpen your skills:
1. Get trained in the ICD-10 coding system.
The United States has been using the ICD-9 coding system since 1979. However, as of October 1, 2015, our nation is transitioning to the ICD-10 coding system, an increase from 17,000 to over 155,000 codes!
In order to keep your career current and find future work, especially if you are looking at the possibility of medical billing and coding jobs from home, you will need to make sure you know ICD-10 medical coding and billing before this transition takes place. If your work schedule makes it difficult for you to attend an in-person course, be sure to take a look at online medical coding programs that offer a much more flexible course schedule and often at cheaper rates.
2. Keep abreast of industry developments.
Affected by legislation and technology, healthcare can change faster than most industries. The Affordable Care Act and meaningful use of electronic health records technology are just a few examples that have had a huge impact on healthcare.
Stay in touch with news in your field by subscribing to newsletters, participating in forum discussions, and attending seminars, conferences, and workshops. AAPC (the American Academy of Professional Coders) and AHIMA (the American Health Information Management Association) are great places to find chapter events, workshops, and conferences near you.
3. Network through events.
Attending local chapter events and industry association conferences does more than keep you informed about the industry; events and conferences are great places to meet others and maintain contacts. Be sure to keep up and strengthen your network via social media—like most other fields, coding positions are often filled by recommendations from other coders rather than an actual job posting. This is especially true for emerging online medical billing and coding jobs that allow you to work remotely from anywhere in the world.
4. Teach others.
Studies have shown that teaching others has many beneficial impacts on your own learning. In fact, it works so well that researchers have given it a name: The Protégé effect. Want to really make sure you know your stuff? Join the CareerStep Learner community and share your insights to help guide other aspiring medical coding & billing specialists!
5. Earn industry credentials.
Use your medical coding & billing training as a building block for other roles and certifications. With a year or two of billing and coding experience, you can earn additional industry credentials that increase your knowledge, opportunities, and earning potential.
For example, AAPC and AHIMA offer various certifications such as RHIT, HRHIA, and CPC-P that can double your earning potential and increase your likelihood of advancing to a supervisory or management role. Additional medical billing and coding careers include a certified professional compliance officer, a certified professional practice manager, a certified professional medical auditor, and many more. Check out CareerStep's infographic on medical coding career paths for more ideas and information.
Nervous about the price of getting the training you need to earn additional credentials?
Ask your employer! Companies often cover—or help cover—training expenses that lead to professional credentials.
What are some of your tips on staying ahead of the game in a medical billing and coding career? Tell us! Contact us today or check out our Medical Coding and Billing program .