7th Character Designations for Episode of Care
Posted on 12.31.2014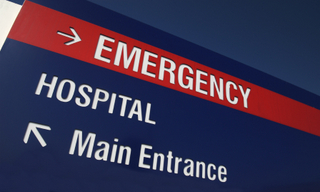 Coding in ICD-10 is in many ways different than coding in ICD-9. ICD-10 procedure codes have a number of new coding concepts that have no equivalent in ICD-9. One of these new concepts that has no parallel is the assignment of 7th characters (ICD-9 codes have a maximum of 5 characters) to codes from certain code categories to designate specific information.
The following is an example where 7th character assignment is used to add more specificity to codes, in this case to code for injuries:
Episode of Care
One of the most widely talked about changes in ICD-10 is laterality. This is the ability of the new coding system to identify which side of the body is affected by a diagnosis, most often an injury. However, a probably more significant change to the codes used to report injuries is the use of 7th character to designate episode of care. Examples of episode of care designations include but are not limited to:
• A (initial encounter): used while the patient is still receiving active treatment for the condition.
• D (subsequent encounter): used for encounters after the patient has received active treatment for the condition and is receiving routine care during the healing/recovery phase.
• S (sequela): used for conditions or complications that arise as a direct result of a condition, such as scar formation after a burn.
Additional 7th character designations, specific to fracture injuries, are available to capture the classification of healing (i.e. routine, delayed, nonunion, malunion) and the Gustillo Classification for open fractures for subsequent episodes of care for traumatic fractures.
ICD-10's application of 7th characters to report episode of care allows entities, such as third party payers, to track all the treatment provided to an individual patient for a single injury. This has significance for statistical data gathered on resource consumption for treating specific types of injuries and outcomes of performance for specific treatment methods.
More information about the use of 7th character assignment when using ICD-10-CM to report injuries can be found in the ICD-10-CM official Guidelines for Coding and Reporting.