Announcing the 2022 CareerStep BIPOC Scholarship Recipients
Posted on 02.01.2022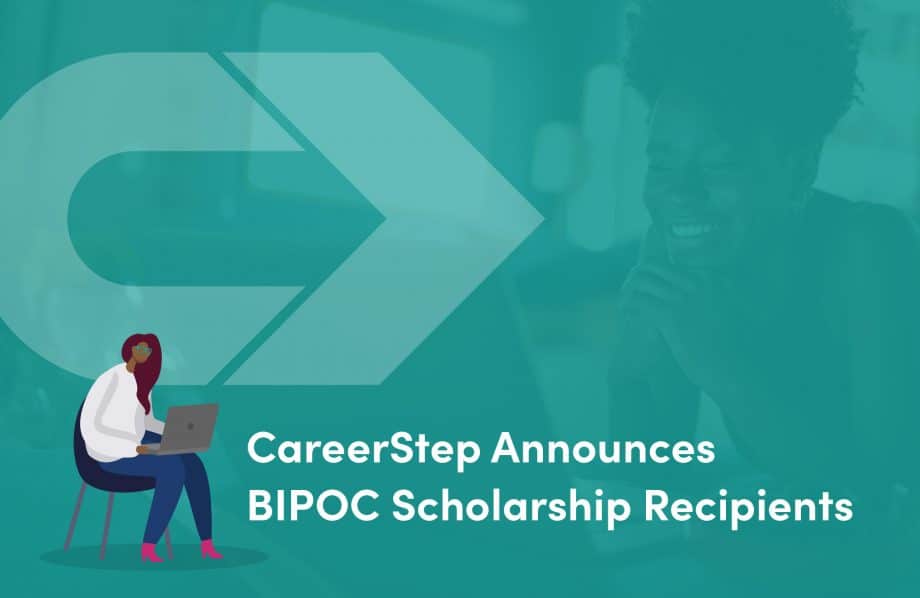 In 2020, we committed to do more to advocate for diversity, equity, and inclusion. In pursuit of this promise, we launched the annual CareerStep BIPOC Scholarship program specifically for Black, Indigenous, and People of Color who want to begin or grow their careers in the healthcare industry.
Today, as we celebrate the start of Black History Month, we are proud to announce the four runners-up and four winners of the 2022 BIPOC Scholarship.
The Winners:
The winners will select a CareerStep program and receive additional AdvantEDGE mentoring throughout their training.
Abigail Arellano
Johnsie Cagle
Vatema Dampier
Shalencia Young
The Runners-Up:
Each runner-up will receive a $1,000 credit toward the CareerStep program of their choice.
Charee Carey
Daisha Carson
Aerial Clark
Kathia Marvin
Members of The Utah Black Chamber of Commerce leadership team served as the judging committee and were impressed with all eight semi-finalists. They wish them the best as they embark on their healthcare training.
When asked how they would move diversity and inclusion forward in healthcare, our winners shared some of their experiences and insights.
Here are some excerpts that inspired us:
"It is important for people to see themselves in the people who are serving them. This is why diversity in healthcare is remarkably important during the uncertain times we have been facing. People can and have suffered irreversible damage to their health both mentally and physically when not taken seriously, as well as being treated differently based on how they look in healthcare settings. The way I will move diversity forward is by being a face people do not typically see in a healthcare setting. The way I will move inclusion forward is by serving not only the people who look like me, but educating the people who do not. It is important for education to be constant and consistent in a healthcare setting in order for things to progress toward the positive." – Shalencia Young
"To be represented is to be seen and heard, presence affirming and reflected. The COVID-19 pandemic has shined a light on the areas within healthcare that BIPOC are underrepresented, misrepresented, pressured into silence, or simply ignored. As a BIPOC and a woman, I am continuously aware of the ways my health experience and voice are not accounted for. Creating new ways to assess the BIPOC healthcare experience and integrating them into the way medical data is assembled, secured, and assessed will only contribute to improved and streamlined patient care outcomes for all." – Johnsie Cagle
"Diversity and inclusion in any area can bring a wide range of people with different outlooks or perspectives together and propel any given company that those people are a part of to a different level. As a woman of color, my presence in the healthcare field could bolster the presence of women and people of color that can come after me and follow my example of being involved in healthcare. My presence can serve as a form of motivation for any woman or person of color that I can come in contact with on a daily basis." – Vatema Dampier
"I believe fighting for equal rights and change in education helps more groups get involved…Healthcare education is more than earning a living, but being a change and being a difference in our community…Our youth and culture need to see more motivated individuals who have the passion and drive to succeed in challenging careers such as healthcare." – Abigail Arellano
Congratulations to the BIPOC Scholarship winners and runners-up!