Affordable Discounted Tuition Rates for Military Students
Posted on 12.16.2015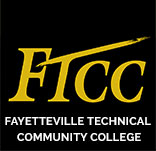 CareerStep, an online provider of career-focused education and corporate training, is pleased to announce that its academic partner, Fayetteville Technical Community College (FTCC), is now offering CareerStep programs to military service members, veterans and dependents at 90 percent off normal tuition prices. These tuition discounts are intended to help military service members and their families, particularly spouses, get the training needed to start careers in rewarding fields that are in high demand and offer opportunities no matter where military families are stationed.
"We have been an active participant in the MyCAA program—which offers $4,000 to cover career training tuition costs for eligible military spouses—since the program's inception several years ago," said CareerStep Military Liaison, Tim Reynolds. "However, back in 2010, the Department of Defense implemented rank restrictions within the MyCAA program to ensure its survival, which limited our funding options for those in the military community who no longer qualified for MyCAA funding. We are thrilled about this announcement with FTCC because it opens doors for military service members, veterans and dependents of all military branches, duty statuses and ranks."
When offered through FTCC, CareerStep's online training programs are available to military service members, veterans and dependents nationwide for only $180 a term. Most programs can be completed in just one term, though the Medical Coding and Billing and Medical Transcription and Editing programs require two terms. This allows students to take programs that normally range from $3,395 to $1,995 in tuition for only $180 to $360, while still providing all of the online access, one-on-one instructor support and job search assistance traditionally included with CareerStep programs.
"We have a large military population in our community, and we have worked hard to support their needs over the years," said FTCC Extension Education Program Coordinator, Sydney Darden. "We are very excited to expand those efforts nationwide with CareerStep. We have seen first-hand the success these programs have enabled many of our students to achieve, and we firmly believe that these online career training programs provide the education needed to start rewarding new careers."
FTCC currently offers CareerStep's Medical Coding and Billing, Medical Transcription, Healthcare IT, Medical Administrative Assisting with EHR, Pharmacy Technician, Computer Technician and Medical Billing programs.
For more information on the career training programs and military tuition discounts available through FTCC and CareerStep, visit CareerStep.com or call 1-855-235-7304.
About CareerStep
CareerStep, an online provider of career-focused healthcare education and corporate training, has trained over 100,000 students, has more than 150 partnerships with colleges and universities nationwide, and has educated more than 8,000 health information professionals through its Corporate Training Division. CareerStep provides training for several of the largest and most respected healthcare employers in the nation and is committed to helping students and corporate employees alike gain the skills they need to be successful in the workplace, improving lives and business results through education. More information can be found at www.careerstep.com or 1-800-246-7836.
About Fayetteville Technical Community College
Fayetteville Technical Community College was established in 1961 and serves over 42,000 students annually by providing over 200 occupational, technical, general education, college transfer, and continuing education programs to meet students' needs and desires as well as the community. Visit FTCC's website at www.faytechcc.edu. Like us on Facebook / Follow us on Twitter @faytechcc.