CareerStep Updates Computer Technician Program
Posted on 06.28.2016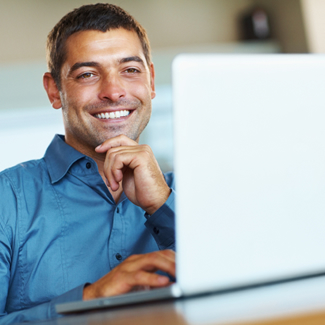 CareerStep, an online provider of career-focused education and corporate training, has updated its Computer Technician program to remain in step with the fast-changing technology field. The revised course brings CareerStep's curriculum in line with the new Computing Technology Industry Association (CompTIA) A+ 220-901 and 220-902 certification exams, matching the exams' increased focus on mobile technology and information security.
"Technology changes quickly, and we want to ensure we are preparing our students for the workforce with the most up-to-date industry standards," said Jerolyn Robertson, CareerStep Vice President of Academics. "That means constantly refreshing our curriculum to ensure our graduates gain the current knowledge and skill set needed by today's IT professionals—including the proficiency to work on a number of platforms and operating systems."
The updated course prepares students to work with a variety of platforms, including mobile, server and traditional operating systems for Windows, iOS, Android and Linux. Its increased focus on security brings the curriculum up to date with CompTIA's ISO-accredited security standards and industry best practices, including updated information about authentication, access control and encryption.
Additionally, the refreshed course tackles troubleshooting training with greater detail, helping students better diagnose, resolve and document common hardware and software issues across a variety of devices.
According to its website, CompTIA tracks technology evolution and its impact on the world of work. The association continuously reviews how trends change the IT technical support and operations roles that CompTIA certifies and adapts its certification accordingly to meet industry workforce needs.
CareerStep tuition includes vouchers to take the CompTIA A+ certification exams. The CompTIA A+ 220-801 and CompTIA A+ 220-802 exams will retire on June 30, 2016.
"Updating our curriculum to match the standards set by CompTIA's latest exams will translate into better employment opportunities for our students," said Ben Hartman, CareerStep Vice President of Enrollments. "We focus on having computer tech students career-ready in three months, and we are thrilled that the updates will keep our students on the cutting edge of the fast-growing technology field."
For nearly 25 years, CareerStep has trained students to work in fast-growing industries like technology, healthcare and administration. Its flexible online career-training programs allow students to study whenever and wherever is best for them, helping them start exciting new careers in one year or less.
To learn more about CareerStep's Computer Technician program, visit CareerStep.com/computer-technician-career. For more information about CareerStep's other programs, visit CareerStep.com or call 1-800-411-7073.
About CareerStep
CareerStep is an online provider of career-focused education and corporate training. The company has trained over 100,000 students for new careers, has more than 150 partnerships with colleges and universities nationwide, offers a variety of continuing education courses for healthcare professionals and has educated more than 8,000 health information professionals through its Corporate Training Division. CareerStep provides training for several of the largest and most respected healthcare employers in the nation and is committed to helping students and practicing healthcare professionals alike gain the skills they need to be successful in the workplace—improving lives, advancing careers and bettering business results through education. More information can be found at www.careerstep.com or 1-800-246-7836.