CareerStep's Expanded Externship and Hiring Partnership With CVS Health
Posted on 08.25.2021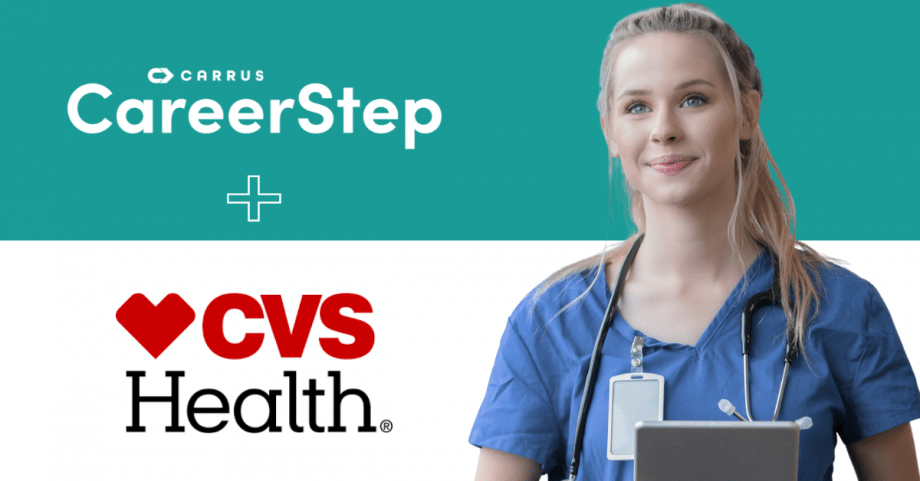 At CareerStep, we're proud to be a part of Carrus, working in tandem to elevate the healthcare industry with high-quality, self-paced training that boosts confidence, competence, and levels of care.
Big things are in store for our learners. 
According to a recent report from the Bureau of Labor Statistics, employment numbers are on the rise, and the healthcare sector is experiencing notable gains. And we're not talking about incremental growth here. We're talking about thousands of new jobs that need to be filled. 
That's one reason why we've expanded our relationship with CVS Health: to connect learners to more opportunities to gain practical experience and fill in-demand roles. 
So if you've considered pursuing a career in the industry, now is the perfect time to get started. And we can help.
We've prepared more than 150,000 learners for healthcare careers.
Our programs are thorough, entirely online, and developed to teach specific skills employers are looking for in new hires. And when you complete your training—and pass the third-party certification exam—our Placement Team will work to connect you with one of the health systems hiring in your area, like CVS.
Browse our extensive catalog of training programs to learn more.