Computer Technicians: More Than Just Fixing PCs and Printers
Posted on 07.15.2016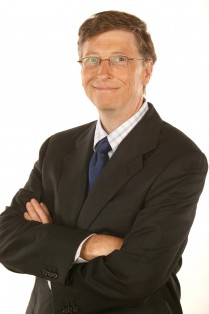 "If your culture doesn't like geeks, you are in real trouble."
~ Bill Gates
Thankfully, society's perception of the so-called 'geeks' has undergone a huge change in the last few years. With today's growing dependence on technology, people who are skilled in such subjects now have much more respect. After all, these geniuses are the ones who make our everyday life easier.
Among the computer professionals who we rely on heavily are computer technicians. But unlike before, they are no longer just the "fix-it" guys (or girls). Their job is not limited to just keeping all the devices on a computer network. Their work has evolved over the years and become much more layered and complex. Here are a few ways in which a computer technician's role has changed:
1. They aren't just the repair guys
The days when you needed a computer tech's help only when something was broken or not working are long gone. While repairing and fixing broken equipment still remains an important part of their job, it's just that—a part of their job (and not their only job).
Even that part of their job has become increasingly complex over time, especially in large organizations where all the computers are inter-connected to each other and to the internet.
2. They are a network's lifeline
As mentioned earlier, organizations have complex networks of computers and other equipment that are connected to each other. Computer technicians are responsible for not just setting up these networks, but also carrying out scheduled maintenance and regular updates of these complex systems.
As part of routine maintenance of their organization's network, computer technicians perform important tasks like file and email backups, documenting and securing networks, and ensuring compliance with legal regulations and corporate policies.
3. They are the masters of troubleshooting
If you have ever seen a computer tech trying to find a solution to a particularly persistent problem, you'll understand the "troubleshooting master" title because they certainly have superhuman abilities when it comes to troubleshooting.
Computer technicians must be experts at troubleshooting software, hardware, internet, as well as network-related problems. They are as deft at identifying and analyzing a problem as they are at finding solutions to it. The modern-day computer technician is not afraid to plunge into a pool of resources to find answers, and he or she does so in the minimum possible time.
4. They are cyber warriors
There is only one word to describe the moment when you realize that the innocuous looking link you clicked on is actually a vicious virus attacking your machine—panic! Guess who comes to save the day? Why, computer technicians, of course!
Computer technicians wage a daily war against deadly viruses. They know a virus when they see one because they keep themselves informed about the latest malware to hit the industry.
They are experts at not only removing malicious viruses, adware, and spyware from the system, but also preventing cyber-attacks and bringing the system back to life if you are unfortunate enough to be a victim of a virus attack.
5. They are super communicators
These days, computer technicians interact with people at all levels—from the lowest rung of employees up to the top. They are heavily relied upon to share information as well as train employees in all departments—from client-facing ones like sales and customer service to business-facing ones like product development, accounting, etc.
It is no wonder computer technicians these days are far from their old image of awkward, introverted professionals. They are, in fact, expected to be confident communicators with great customer service skills.
According to the Bureau of Labor Statistics, 88,800 computer support specialist jobs are expected to be added through 2024. Those with formal training from recognized computer technician schools will be at an advantage compared to their untrained counterparts.
However, it's important to remember that a true computer technician's education never stops.  The learning continues through their career and that's what sets them apart from the crowd.
Do you think you have what it takes to become a computer technician? Find out more about the profession and CareerStep's Computer Tech training program here!