Credentials for Pharmacy Technicians | Certification | Licensure
Posted on 01.15.2013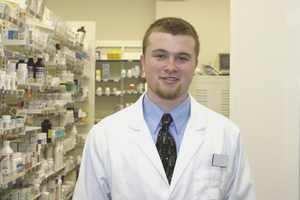 Just as pharmacists are required to obtain credentials—such as graduating from an accredited pharmacy school, sitting for a licensure examination, and perhaps completing a residency—pharmacy technicians are increasingly asked to seek credentials after graduating from pharmacy technician schools. A credential is defined simply as a documented piece of evidence of one's qualifications. Credentials for the pharmacy technician may include registration, licensure, and/or certification. This documentation of qualifications is moving the role of technicians forward in the profession of pharmacy. Currently, being a pharmacy technician is not simply having a job in a pharmacy; rather, it is a chosen career path. It is important that you pay close attention to the laws and regulations of the state in which you are in, and which credentials are most preferred by employers.
State Requirements
As you work toward becoming a pharmacy technician, you will discover that most states have laws and regulations that outline who may be a pharmacy technician and what you need to do to become one. You'll also discover that these rules can vary widely state to state. To help you get the information you need, we've provided a downloadable document that presents the requirements for all 50 states and how CareerStep's program can help you move toward becoming a technician in your state (simply graduating from our program may not suffice). We've also provided the web addresses for each state board for your convenience. Remember, this information is a great guide but the responsibility of fulfilling all state expectations rests on you. State Requirements
Registration
Registration generally means that an individual is required to sign up or register with a state agency, such as the State Board of Pharmacy, before starting practice. Registration includes individuals working in a pharmacy as technicians submitting information on where they live and work to the state board of pharmacy. It usually does not require additional training or education, although certification may be required; registration allows the state board to more easily track any individuals with felony, theft, or drug diversion histories. Note that most states require registration and while it is often the sole requirement for becoming a pharmacy technician, it may also be part of a larger set of requirements. Make sure you fully understand your specific state requirements. Mistakes could cost you your opportunity for employment.
Licensure
Most states require that a pharmacy technician be a high school graduate and have acquired the knowledge and skill set needed to complete the necessary tasks. Some states require that a technician complete a training program (which in some instances must be approved by the state board of pharmacy), and some specify a certain number of training hours. Many states require that a pharmacy technician pass the Pharmacy Technician Certification Exam (PTCE) or a similar test. Some states also require on-the-job training or externships. Many states allow for a few different routes that can be taken, depending on the prospective pharmacy technician's situation.
Certification
Certification is the process by which a nongovernmental association grants recognition to an individual who has met certain predetermined qualifications specified by that association; unlike licensure, certification is seldom mandatory in order to practice legally. However, certification as a pharmacy technician is quickly becoming preferred or even required for employment in many areas. Many states recognize national technician certification. Some states require certification to work as a technician in that state. Unlike licensure or registration, certification is generally valid and transferable to all states.
Certification helps standardize expectations for pharmacy technicians because it shows they have a certain level of necessary knowledge. Two types of pharmacy technician certifications are available—the Pharmacy Technician Certification Examination (PTCE) and the Exam for the Certification of Pharmacy Technicians (ExCPT). Our program specifically prepares you for the PTCE, which is the most commonly required certification exam for pharmacy technicians. Remember to reference your specific state requirements to see if you are required to be certified. Even if you're not, certification will improve your chances of being hired and CareerStep can help you get there!