FAQs About the Microsoft Office Specialist Certifications
Posted on 06.11.2014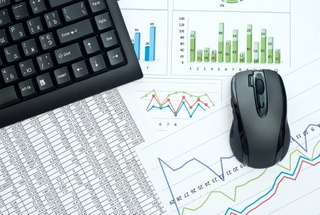 If you've ever seen a study-guide book for the Microsoft Office Specialist certification exams, it is really, really daunting. It's long, detailed, and full of technobabble. On a sleepless night, I've longed to read that book as it generally relaxes me.  Luckily, our Microsoft Office training programs help make the process of preparing for these exams a lot more hands on and exciting.  I thought in today's post I'd cover some of your frequently asked questions about the Microsoft Office Specialist certification exams, to make that process even less exhausting.
What are the Microsoft Office Specialist certification exams?
These certification exams allow you to demonstrate your skills to get the most out of Microsoft Office. You must have a Specialist certification before pursuing Microsoft's higher-level Expert and Master certifications. There are 8 different Specialist exams you can take. Our Microsoft Office 2010 bundle course prepares you for 5 of them (Word, Excel, PowerPoint, Outlook, and Access).
Can I take the exam from home?
No. Microsoft Office Specialist certifications must be taken at a testing center. Microsoft uses Certiport to administer their exams.  You can go to https://www.certiport.com/locator to find a testing center in your area.
How long is a typical MOS exam?
Most exams take around 90 minutes to complete.
What is the format of these exams?
Microsoft Office Specialist exams for Microsoft Office 2010 are performance-based exams. They are conducted in a simulated or "live" environment. You will perform a series of tasks to demonstrate your skills.
How long do I have to wait for my results?
MOS exam results are displayed on the screen right after you complete an exam.  If you pass, you will receive an official certificate by mail (usually within a few weeks).
What's the best way to study?
The best way to prepare is by reading the course material and doing the practical exercises in the course. These exercises will train you to follow the steps necessary to correctly complete the tasks. Reading the information is great, but you want to make sure you can also demonstrate the skill. Try teaching the concept to someone else so you really know you've got it. If you don't understand a concept, don't be afraid to give your instructor a call or send them an email. We're happy to help!
For more information, please visit https://www.microsoft.com/learning/en-us/mos-certification.aspx.
The Microsoft Office Specialist certification is ideally suited for an administrative assistant career.