Healthcare Changes and Their Impact on Medical Coding & Billing
Posted on 07.06.2015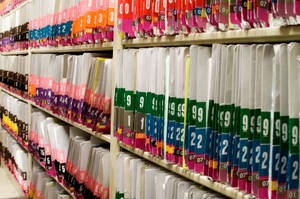 The healthcare industry has changed dramatically in the last few years, and it looks like the winds of change will only continue to blow! With more and more legislation, policies, and tech advancements, it's an exciting time to be in a healthcare profession—especially for those in medical billing and coding careers. Here's a heads up on how recent healthcare changes impact medical billing and coding careers.
The Affordable Care Act
The Affordable Care Act (ACA) passed on March 23, 2010, with the aim to make medical care accessible to all Americans, including those previously uninsured. With more insured people comes more medical procedures and therefore more coding and billing. What a great time to be a medical coder and biller! Thanks to ACA, they are becoming more and more in demand.
Accuracy is also even more in demand. The ACA has put strict documentation rules in place, so medical coding and billing professionals need to be 100% accurate in coding patient procedures. Inaccurate coding often leads to denial of insurance or billing delays, creating more work and frustration for patients, facilities, and providers.
Electronic Health Records
As of January 2014, all healthcare providers are federally mandated to use electronic health records (EHR), also known as electronic medical records (EMR). The hope was that the digital records would improve patient care by allowing a patient's entire medical history to be viewed in one place, and it seems to be working. According to the Centers for Disease Control and Prevention (CDC), 54% of physicians had adopted the EHR system by 2011 and about 75% of them reported that it has resulted in enhanced patient care.
So what do electronic health records mean for medical billers and coders? It simplifies paperwork, reduces the possibility of errors, and improves communication with insurance companies for easier billing. It also keeps an accurate, legal record of medical events.
ICD-10 and Other Coding Changes
The transition from ICD-9 to ICD-10, expected to be take place October 1, 2015, is perhaps the biggest change for medical billing and coding professionals. The two coding systems are immensely different:
• ICD-10 has 71,924 procedure codes, 69,823 diagnosis codes, and the option for new codes
• ICD-9 has 3,824 procedure codes and 14,025 diagnosis codes
With so many available codes, medical coders will be able to be more specific and accurate in their work. However, there is also a lot to learn, particularly during the transition time when knowledge of both coding systems is necessary.
On top of a whole new coding system, the American Medical Association rolls out new Current Procedural Terminology (CPT) codes every year, so coders need to stay updated or risk inaccurate coding.
Healthcare is a dynamic industry constantly striving to improve patient care, and medical coding puts you right on the edge of some of those changes. If you're not already training for a rewarding medical billing and coding career, check out CareerStep's affordable online medical billing and coding program. You'll graduate knowing ICD-10 as well ICD-9 coding systems, have real industry experience, and be familiar with the changing landscape of healthcare.