Healthcare Reform: The Future of Medical Transcription
Posted on 11.03.2014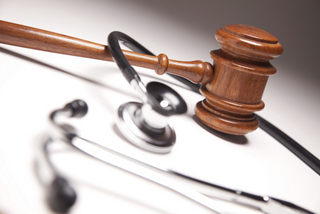 Good transcriptionists are in incredible demand, but with healthcare reform looming on the horizon, many people are left wondering how new legislation will affect the healthcare industry in general and medical transcription careers in particular.
What do these reforms entail?
In 2010 the U.S. Department of Health and Human Services (HHS) introduced a system whereby healthcare institutions across the country were to adopt electronic medical records (or EMR). The Affordable Healthcare for America Act has made this system a requirement, causing many medical transcriptionists to wonder if the new system is going to be a threat to their livelihood. Fortunately, this is not the case!
Is my job at risk?
Medical transcription jobs are not going to be threatened by the new reforms. Like most technical skills, the medical transcriptionist career is constantly evolving over time. As the healthcare industry has grown and new technologies have been introduced, transcriptionists have grown as well, expanding their skill sets and learning new techniques to keep themselves relevant to the industry. What's more, no matter how much heath documentation changes, there will always be a need for an experienced medical transcriptionist to ensure complete accuracy.
How can I secure my future in the industry?
The healthcare industry is going to keep changing, and so too should medical transcriptionists. Just like any other healthcare career, continuing education is important to make sure skills are current and up-to-date.
It's also important to remember that medical transcriptionists who have undergone formal training and earned the relevant industry certifications are also the first choice of potential employers. To that end, make sure to choose a school that offers a medical transcription curriculum approved by the Association for Healthcare Documentation Integrity (AHDI). CareerStep's AHDI-approved online medical transcription course is one of the most employer-trusted programs available, and it also helps students gain the skills of medical transcription editors, ensuring they're prepared for the future of the industry.
Change, even drastic change, doesn't need to be scary. For those individuals pursuing medical transcriptionist careers, our advice is to embrace change and learn to adapt. Get the right training, the best education, and work to keep your skills current, and you can look forward to a long and rewarding career as a medical transcriptionist!