How to Select the Principal Diagnosis
Posted on 10.08.2014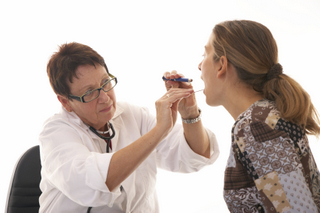 I am searching through a patient's medical record and can't seem to figure out what the principal diagnosis should be; I've spent hours on this and can't seem to get it right. He was admitted with abdominal pain, nausea and vomiting, has known diabetes and hypertension. An abdominal procedure was performed to remove a ruptured appendix, and then he was discharged. I've tried the abdominal pain code, vomiting, diarrhea, absence of appendix, diabetes and the hypertension each as possible principal diagnosis codes and keep getting it wrong! How do I decide what to report for the principal diagnosis?
Sincerely,
~Lost
Dear Lost,
As defined in the Uniform Hospital Discharge Data Set the principal diagnosis is the "condition established after study to be chiefly responsible for occasioning the admission of the patient to the hospital for care." The diagnosis discovered during the encounter was a ruptured appendix, this is the principal diagnosis because it is the reason the surgery took place and explains the abdominal pain, vomiting and diarrhea. In ICD-9-CM the diagnosis code would be 540.0; in ICD-10-CM the code will be K35.2.
Sometimes the principal diagnosis is listed in a nice heading in a discharge summary or a face sheet, other times the entire medical record must be reviewed to determine the main reason the patient was treated. Either way it is best practice to read the entire medical record.
Signs and symptoms of vomiting and diarrhea cannot be the principal diagnosis because they are related to the condition discovered, the ruptured appendix. More information on selecting the principal diagnosis is found in section II of the guidelines.
Sincerely,
Your Instructor