Hypertensive Kidney Disease Coding
Posted on 10.14.2015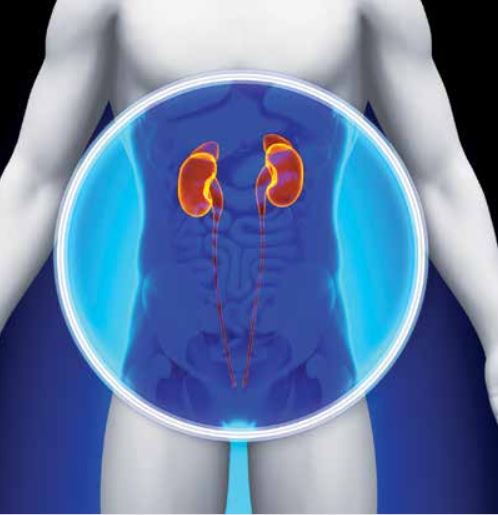 ICD-9 and ICD-10 both assume a cause-and-effect relationship between chronic kidney disease and hypertension.  When the patient has both conditions, ICD presumes a relationship and codes "Hypertensive Chronic Kidney Disease" (unless the doctor states otherwise).
The coding rules are very similar between the two code sets, but the codes vary.  In ICD-9-CM a code from category 403, Hypertensive Kidney Disease, should be listed first, followed by an additional code to identify the stage of the chronic kidney disease, a code from category 585. Don't forget to use fourth and fifth digits with the 403 code. Fourth digits available for the 585 code are listed below.
In ICD-10-CM Hypertensive Chronic Kidney Disease code category is I12. Don't forget to use a fourth digit (either I12.0 or I12.9). This needs to be followed by an additional code from category N18 to specify the stage of the chronic kidney disease.
Here is a breakdown of the stage codes between ICD-10 and ICD-9:
Chronic Kidney Disease
ICD-10-CM
ICD-9-CM
Stage 1
N18.1
585.1
Stage 2
N18.2
585.2
Stage 3
N18.3
585.3
Stage 4
N18.4
585.4
Stage 5
N18.5
585.5
End Stage Renal disease
N18.6
585.6
The healthcare provider needs to document the stage of the chronic kidney disease.
Nancy Reading, RN, BS, CPC, CPC-P, CPC-I, wrote an article on renal failure in the latest September 2015 publication of the Healthcare Business Monthly from AAPC, pages 20-23.  It contains excellent information on the physiology of kidney disease; check it out!
For more information on coding hypertensive chronic kidney disease please see guideline I.C.7.a.3 in ICD-9-CM and guidelines I.C.9.a.3 in ICD-10-CM.
Learn more about CareerStep's Professional Medical Coding and Billing Online Course to kickstart your career today!