ICD-10 and the Ebola Outbreak
Posted on 10.22.2014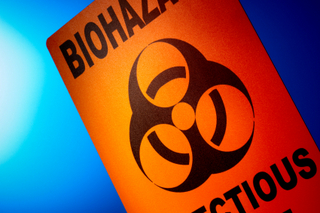 The news has been filled with stories about the outbreak of Ebola infections in West Africa and the incidences of the disease that show how this illness has now made its way to the United States. Ebola is very contagious and often has a high (> 50%) mortality rate. As of Oct.14, 2014, 8,914 Ebola cases and 4,447 deaths had been reported to the World Health Organization (WHO), which has designated the outbreak as an "international public health emergency."
Until the virus spread to the United States the World Health Organization was able to track the specific number of cases of Ebola by the reporting of the assignment of ICD-10-CM diagnosis code A98.4. Currently, the United States is the only industrialized nation in the world that does not use ICD-10-CM codes to report incidences of disease to the WHO. The United States continues to report incidences of viral infection with codes from the ICD-9-CM code classification, which includes infection by Ebola along with multiple other viruses for which there is no specific code under code 078.89.
Continued use of the ICD-9-CM code classification makes it difficult to track the number and spread of cases caused by specific viruses because the data being reported does not differentiate one type of infection from another. Had the ICD-10-CM code classification been implemented on Oct. 1, 2014 as originally planned by CMS, we would currently be using a coding classification that could more accurately and in real time track the occurrence of Ebola infections within the United States.
Accurate and real time tracking lends itself to improved monitoring of the spread of disease in order to identify potential areas of concern so that disease prevention measures can be implemented.
For more information, view the Coalition for ICD-10's infographic on ICD-10 and the Ebola outbreak and Fierce Health IT's article "ICD-10 Would Help US Better Track Ebola."