ICD-10-CM Orthopedic Coding
Posted on 10.15.2014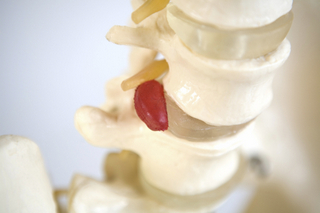 There are significant differences between orthopedic medical coding in ICD-9-CM and ICD-10-CM, and there are also a larger number of codes in ICD-10-CM for orthopedic coding. The main differences are laterality, type of encounter, and site specificity.
Laterality
Laterality refers to the side of the body affected. The purpose of this is to increase specificity. The codes for conditions such as fractures, burns, and ulcers require documentation of the side of the body where the condition occurs. In ICD-10, laterality code descriptions include right, left, bilateral, and unspecified designations.
• Right side = character 1 (S52.121; displaced fracture of head of right radius)
• Left side = character 2 (S52.122; displaced fracture of head of left radius)
• Bilateral = character 3 (H16.013; central corneal ulcer, bilateral)
• Unspecified side/region = character 0 or 9 (S52.299; other fracture of shaft of unspecified ulna)
Type of encounter
When coding for fractures, the documentation must provide sufficient information so that medical coders can determine whether the encounter is initial (e.g., initial visit or any surgical care), subsequent (e.g., follow-up care rendered), or sequela (e.g., a residual effect after the normal healing period).
This information is reported by the 7th character in the ICD-10-CM fracture code. For subsequent encounters, physicians must specify routine healing, delayed healing, malunion, or nonunion. For example, ICD-10 code M84.462G denotes pathological fracture, left tibia, subsequent encounter for fracture with delayed healing.
Site specificity
Site specificity is common in ICD-10, and many of the orthopedic diagnoses will require this information. The following are some examples of site specificity.
• Regions of the spine: For many diagnoses—such as spondylosis (M47.-), spinal stenosis (M48.0-), and osteomyelitis (M46.2-)—documentation must be specific to the region of the spine. These regions include: occipito-atlanto-axial, cervical, cervicothoracic, thoracic, thoracolumbar, lumbar, lumbosacral, sacral and sacrococcygeal, or multiple sites.
• Osteoarthritis with or without current pathologic fracture (M80.- and M81.- ): Documentation must specify hip, knee, first carpometacarpal joint, shoulder, elbow, wrist, hand, ankle, or foot.
• Chronic gout (M1A.-): Documentation must specify shoulder, elbow, wrist, hand, hip, knee, ankle, foot, vertebrae, or multiple sites.
To accurately assign ICD-10 orthopedic codes each of these conventions need to be followed.