ICD-10 Implementation Delay: A Little History
Posted on 12.17.2014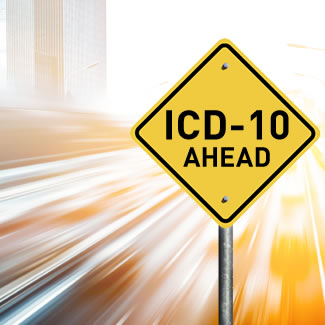 There have been 2 delays to the implementation of ICD-10. The original implementation date was October 1, 2013. The latest delay changed the implementation date from October 1, 2014 to October 1, 2105.
There has also recently been noise within the industry of various organizations lobbying for another 2-year delay. If this delay were to occur, this would mean the ICD-10 code set would not be implemented until October 1, 2017. Let's take a quick look at why the ICD-10 implementation has been delayed, whether it will be delayed again, and who supports and opposes a delay.
Why It Has Been Delayed
Earlier this year, there was language included in a bill to delay ICD-10. The name of the bill was the Protecting Access to Medicare Act of 2014. This bill temporarily delayed cuts to doctor reimbursements under Medicare. The primary reason this bill passed was because the Senate didn't want to cut Medicare reimbursement to doctors. Because the bill also included the delay of ICD-10, the implementation date was changed from October 1, 2014 to October 1, 2015.
Will It Be Delayed Again
Without a magic ball to see into the future, it is impossible to know for sure whether ICD-10 will be delayed again. It will be interesting to see what happens between now and October 2015. The majority of healthcare organizations continue to prepare for the ICD-10 implementation. They are hoping there will not be another delay because of the time and money they are investing in preparation efforts.
Who Supports/Opposes
In a letter to House Speaker John Boehner, the Medical Society of the State of New York, the Texas Medical Association, and the National Physicians' Council for Healthcare Policy asked to delay the ICD-10 implementation until October 2017. The main reason they are asking for a delay is the cost of ICD-10 implementation for physicians.
AHIMA continues to support an October 1, 2015 deadline for implementing ICD-10-CM/PCS. It says that the industry has already seen 2 delays in implementation, and each delay has cost billions as well as the untold cost of lost benefits from implementing a more effective code set.
With so much still up in the air, I am definitely looking forward to seeing what happens over the next several months with the implementation of ICD-10!
– Instructor Randy Johnson