Pharmacy Technician Job Interview Tips
Posted on 03.29.2013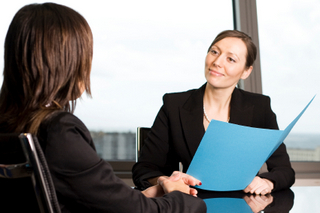 Employment in many pharmacies is competitive and candidates for pharmacy technician jobs need to stand out.  According to the U.S. Bureau of Labor Statistics projections in January 2012, there will be an additional 108,200 pharmacy technicians (32.4 percent increase) by 2020.
To ensure you land one of those positions, you will want to make sure you make a good impression, but your job interview starts much earlier than the point where you actually sit down interview with the pharmacy manager.  It may begin with a phone conversation or a resume and a cover letter.
The first thing you will want to do in order to be more prepared for the interview is research a company's history and overall mission.  Learn as much as you can about the company and the specific needs of the position.  Review the job listing and pay special attention to the attributes and experience in the job description.
It is important to remember to prepare your references before they are called.  Emailing or calling your references in advance will help refresh their memory and ensure they recognize your name when the pharmacy manger calls them.  References can help you land your dream job as they are able to give you specific examples of how you handle tasks responsibly and work well with others.
Next, prepare yourself for the job interview.  It is important to be on time to the job interview and ensure you are properly dressed, modestly and professionally.
Pharmacy managers are looking for good employees.  Sell yourself as a good fit for the pharmacy.  Emphasize that you are a fast learner and that you are trustworthy.  Let them know that you can solve problems, that you can provide quality customer service, that you're reliable, that you're dependable, and that when you aren't sure about a specific task, you will ask someone for help.
During the interview stay calm and composed. Take deep breaths and take a moment to think before you answer questions.  You should go over interview questions beforehand in order to have answers which demonstrate how you can serve the customer properly and resolve their problems.
Most common pharmacy technician job interview questions include:
"Why do you want this job?" Your answers should convey interest and also show off personal skills and goals.  Be specific as to why you would like to work at this pharmacy compared to other pharmacies offering similar job positions.  Think about how a pharmacy differs from other healthcare facilities, such as clinics or hospitals, and how your abilities and interests fit in with a pharmacy.
"How would you react to a customer that is difficult and verbally aggressive?" Customer service makes up a huge part of the job; therefore, questions regarding dealing with customers are sure to be asked.  The best way to answer this kind of a question is to explain your ability to remain calm and solve the customer's problem without taking it personally.
"What do co-workers say about you?" Be prepared to give a specific statement or a quote or two from co-workers.  Ann said I exceeded her expectations or Jack said I was one of the hardest workers he had ever known.  It is more powerful using specific managers or coworkers' names as if they said it themselves.
"Why did you choose pharmacy technician as a career?" Employers will want to know about your motivation for becoming a pharmacy technician.  Think about why working as a pharmacy technician is a good profession, not just the "perks."  Express your passion about providing meaningful healthcare to the community and a desire to work in a challenging profession that is constantly growing and evolving.
An interview with a prospective employer is the last obstacle to overcome when trying to obtain a pharmacy technician job.  This is something you may dread, but with the right preparation and a confident, positive attitude, the interview can be the start of a rewarding pharmacy technician career.