Is Learning Medical Coding as Hard as it Seems?
Posted on 07.12.2019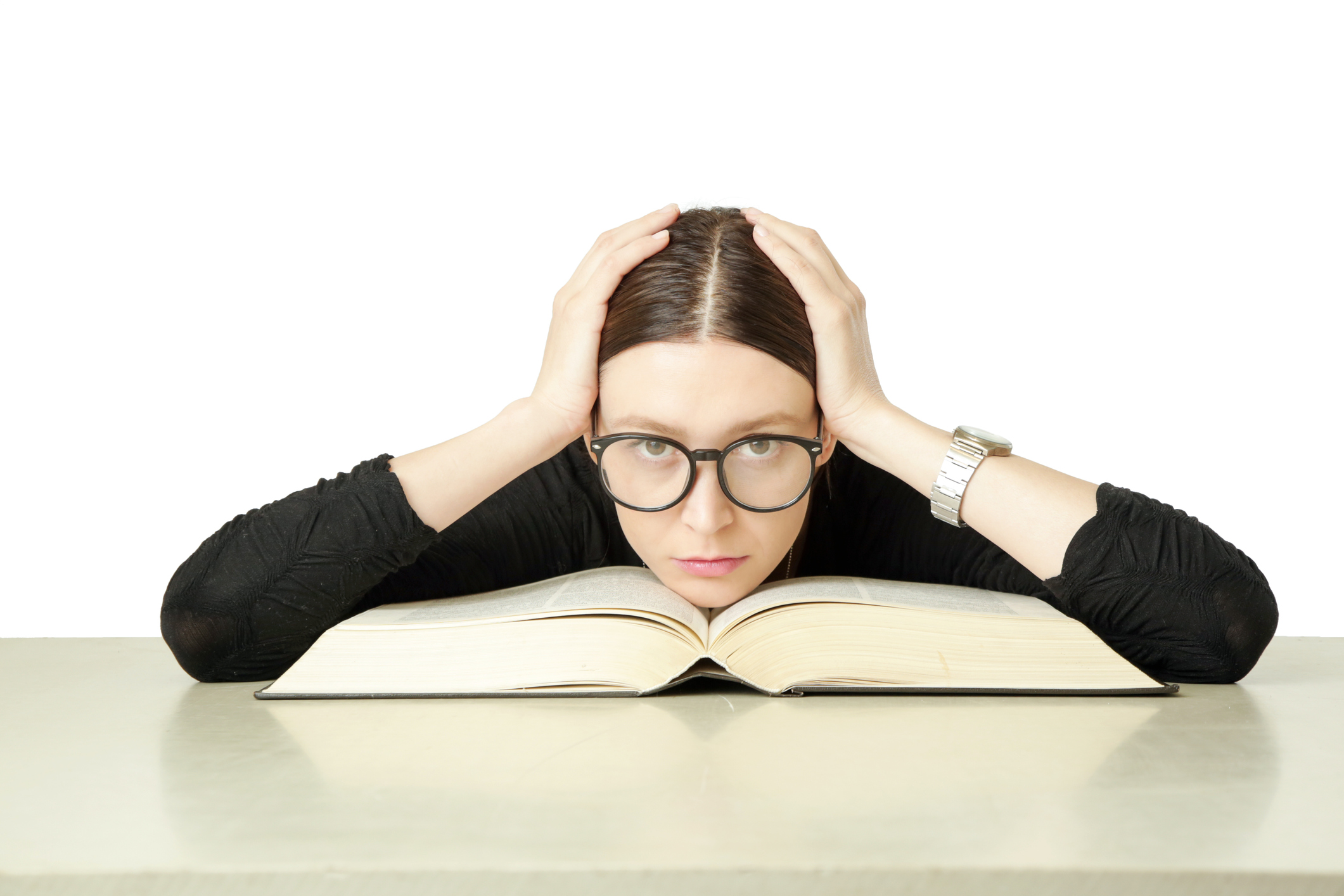 Medical coding and billing careers are in high demand with an above-average growth rate of 13% over the span of ten years. So don't get discouraged if a medical coding training program seems too hard to begin or finish; it may be easier than you think. Here is some helpful information to consider and the most asked questions answered about medical coding and billing careers.
What is Medical Coding and Billing?
A medical coder is a health information professional who assigns codes that stand for medical diagnoses and procedures.
Medical billing professionals, on the other hand, are the bridge between health insurance companies and healthcare facilities. They manage health insurance claims and collect the funds. In smaller offices, it's not uncommon for one person to handle both coding and billing.
What Do People in Medical Coding Do?
A medical coding specialist plays a crucial role in the healthcare industry. Medical coders analyze patient records and translate their medical information into universal codes, which are provided to insurance companies to secure payment.
While coding makes up the majority of their job description, medical coding specialists may also communicate with healthcare professionals and insurance companies to verify or correct information. Coders are also responsible for relevant administrative tasks such as managing patient data, updating reports, and of course, maintaining patient confidentiality.
What are the Advantages and Benefits to Becoming a Medical Coder?
We could go on and on about the advantages and benefits of becoming a medical billing specialist, but for simplicity's sake, we've done our best to condense it into one tidy list.
Once you get the hang of it, this is a predictable job with great pay
Ever-increasing demand makes this a reliably secure career choice
The pay is consistent and steady
You can earn your medical coding certificate online in as little as four months
You don't need a degree to qualify for a medical coder certification
With high demand nationwide, relocation is a breeze
Advancement opportunities are plentiful
Experienced medical coders can apply for remote positions and work from home
How Much Does Medical Coding and Billing Pay?
At the moment, the demand for skilled and qualified medical coders is high, as the population continues to age at a rapid pace. With that high demand comes higher wages each year. The most recent reports from the Bureau of Labor Statistics (BLS) show that medical records/ information technicians (medical coders included) earn a median pay of $19.40 per hour, or roughly $40,350 per year. If you get into the top ranks of the profession, you could end up making more than $62,000 every year.
And the future continues to look bright for medical coding. The field is expected to grow at a much faster rate than average. Most medical coders work in hospitals and clinics, but some work-from-home opportunities are also available. A job in medical coding also offers a good potential for advancement opportunities as you gain more experience. It's clear that knowledge in medical coding and billing can lead to a prosperous career for many years to come.
How Hard is Medical Coding?
Medical coding can be a complicated routine, but once you've got the hang of it, you'll find that it's absolutely possible for you to master this profession.
Accuracy is essential with this profession, which can be challenging. Medical coders and billers use thousands of codes from multiple code sets (ICD, CPT, HCPCS) that are updated frequently. They convert complex medical information into these clearly defined sets of codes, which demands a knowledge of health topics such as anatomy, physiology, and medical terminology, and more.
Proficiency in medical coding means being extremely accurate at all times while having a keen eye for the tiniest details. Many jobs within the healthcare field, such as health information technician, can find great value in possessing this skill.
Essential Skills & Talents for Medical Coding Specialists
Attention to detail
Great communication skills
Critical thinking
Self-motivated
Lifelong learner
Organization
Analytical skills
Technical skills
Integrity (HIPAA compliance)
Do I Need to Memorize All These Medical Codes?
With so many different universal codes across several different classification systems, you're probably wondering if you need to memorize all of those medical codes. This question is a common concern for individuals who are investigating this career path. Just the thought can be overwhelming enough to steer you away from the opportunity, but don't give into discouragement just yet: we have good news.
You do not need to memorize all these medical codes.
Medical coders reference codebooks and coding software programs in order to make the correct assignment or just to keep up with the frequent code updates, such as the transition from ICD-9 to ICD-10, classification systems, and technological advances like the electronic health record (EHR) system.
CareerStep includes additional support and resources to help you reach your career goals! From the first day you start until you finish, you'll have complete access to your trainers by phone, email, and chat. They are available to work with you one-on-one, providing the individualized help you need to learn the material and progress. It's like having your very own, private tutor. We've added additional educational videos to walk you through difficult concepts, prepare for tests, and answer your frequently asked questions. We are constantly updating our resources to help you succeed. We also include forums and chat rooms so you can connect with your trainers and fellow classmates.
So don't let this part of the job description stress you out too much. You're not expected to know all these codes like the back of your hand—that would be impossible. You will have all of the resources and help you need to do your job well.
Are Medical Coders in Demand?
Absolutely, they are! There is no better time to earn your medical coding certificate and join this thriving industry full of potential and advancement opportunities. According to the Bureau of Labor Statistics (BLS), the job outlook for medical coders is definitely bright with no sign of regression.
The BLS estimates an above-average growth rate for this industry with a 13% increase over the course of just ten years. (In case you were wondering, the average growth rate is between 5-9%.)
This is an incredible time to be in the medical coding industry. Career outlook has great potential, the demand is high, employment is expected to grow continuously, and there are plenty of advancement opportunities along the way to increase your pay and title as you acquire more experience and specialty certifications.
It's clear that knowledge in medical coding and billing can lead to a prosperous career for many years to come. The demand for skilled and qualified medical coders will only continue to increase as the population continues to age at a rapid pace. If there's one thing you can count on, it's that this profession will be in high demand indefinitely.
How Long Does It Take to Become a Medical Coder?
How long it takes to become a medical coding specialist is entirely up to you and your capabilities. If you choose to pursue a traditional education at a college campus to earn your degree, it can take anywhere from two to four years to earn your medical coding certificate.
However, since a degree is not required for this profession, you can also choose to enroll in an expedited program and complete your training a great deal sooner than two to four years.
Take our online training program, for example. CareerStep's online medical coding and billing program is designed to be completed in four months of full time study. However, the online format allows you to train on your own schedule and at your own pace. Your program includes 12 months of program access in case you need extra time. We also include numerous resources to help you be successful during your certification, and after you've completed your certification, to help you find a new job in Medical Coding.
For more information, or to get started on your Medical Coding and Billing Career Path, check out our Medical Coding and Billing Certification program.
How Do I Get Started on My Medical Coding Career Path?
Because healthcare is currently going through some big changes, now is a great time to jump in and learn medical coding. With the help of a quality medical coding training program, you can be a certified pro within months. A good training program will teach you everything you need for success and help you find a job and make professional connections.
What really makes a training program top-notch is if it provides hands-on experience and job-finding help. Programs should include practice on authentic medical records and reports as well as tools for graduates.
Make sure your training program covers all aspects of the job including CPT, HCPCS, and ICD-10 code sets; classification systems; medical terminology; health information guidelines; and reimbursement methodologies.
The program should also prepare you to earn industry credentials such as the CCA (offered by AHIMA) and CPC (offered by AAPC) certification exams. Thorough training and passing a certification exam will put you in a great position to get a job right out of training.
Are you already enrolled in a program? Be sure to take full advantage of the resources your program offers to learn medical coding.
CareerStep's online medical coding and billing training offers learners valuable careeer resources, including established employer relationships, resume and cover letter review, personalized interview tutorials, new job notifications, and an advice hotline.
The CareerStep program is also one of the only online certificate programs that has been approved by the American Health Information Management Association (AHIMA), the largest medical coding industry association. Once you've completed CareerStep's online training, you'll be prepared to become a credentialed CPC and CCA quickly, meaning a job isn't too far away.
So is medical billing and coding a good career for you? Absolutely. With the right training and a little hard work, you can conquer the challenges of medical coding and billing and land a great job at a critical time in the field. Becoming a medical coder is worth the effort it takes when you enroll in the right program.
Take the First Step to Your Medical Coding Certificate
Are you prepared to take the first step to a brighter future and a better career? CareerStep's online training program for medical coding specialists provides learners with all the right skills to succeed in the medical coding profession.
Our program is designed to blend well with your busy schedule, so you can keep your head above water while you juggle work, school, and family obligations. Spend less time on a college campus and more time at home with your family while you earn your medical coder certification through CareerStep.
Not only do we give you the knowledge you need to succeed, but we also provide our learners with an abundance of additional resources to thrive in their new career.
Experienced career advisors who will work with you one-on-one
Resume and cover letter reviews
Personalized interview training
Externship opportunities with reputable partners
Online community for additional support and insight
Learn more about our CareerStep Learner Services, and find out how we can support you throughout your training, education, certification, job search, and achieving your career goals.