Making the Most Out of Your First Hour at Work
Posted on 06.01.2016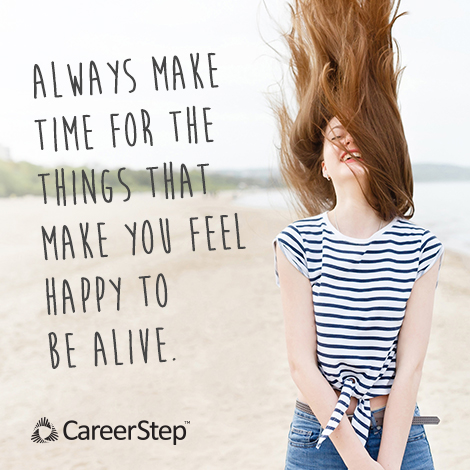 I am a firm believer that your first hour at work can set the tone for the rest of the day. Things that happen in that crucial hour can determine whether you're going to have a great day or an Alexander and the Terrible, Horrible, No Good, Very Bad Day.
I recently read this awesome article on how female leaders spend their first hour at work, and I wanted to share a few of my favorite ideas. I don't think these ideas only apply to women though, so no tuning out, gentlemen. Onward!
Setting a daily priority.
Jessica Alba, co-founder of The Honest Company, discussed how important it is to sift through your daily to-do list first thing when you get to the office and pick the biggest priority for the day. If you pick one major priority, your satisfaction will be boosted at the end of the day if you accomplish at least that one thing. Much like triaging at a hospital, prioritizing can help your day go more smoothly. I use a really cool planner that has Today's Focus at the top of the daily grid and that is the first thing I fill in when I get to the office in the morning. It has definitely helped me focus my attention and be more productive.
Build relationships.
My next favorite suggestion comes from Lauren Conrad, website founder, designer, and reality star.  She suggests that rather than running to your cubical or desk and putting your head down, taking the first hour to make time for your colleagues can really help to build relationships, touch base on issues, and keep your finger on the pulse of the company. You don't have to be long-winded or stand there and stare awkwardly at a co-worker who's busy, but a quick conversation can keep you in touch and in the know. As an executive assistant, for example, it is a crucial skill to be "dialed in" to what's going on in the company. Our executive assistant is so knowledgeable and in touch about what's going on that she can even tell you which employee drives which car and knows most employees' preferred beverage from the vending machine. Those may seem like little things, but the little things are surprisingly important.
Taking the time to build relationships also contributes to work satisfaction. A Gallup study quoted in the article showed that having close friends at work can "boost satisfaction by 50% and that people with a best friend at work were up to seven times more engaged." I can certainly attest to that. I spend more time in the office than I do around other friends and family and having a best friend at work definitely makes the day go more quickly. Feeling like someone at work genuinely cares about you as a person increases satisfaction. I think that being genuine in those relationships is the key to that increased satisfaction.
Do something creative.
This last idea was probably my favorite. I am a creative person by nature so diving into analytical stuff right off the bat sometimes kills my drive for the day. Sallie Krawchek, CEO of Ellevest and Chair of Ellevate Network was the one who offered this suggestion. While you might be tempted to start the day with answering emails, she suggests that starting with a creative task can ensure you have the headspace to be creative instead of pushing it off until the end of the day when you're stressed out.
There are several other ideas in the article so I encourage you all to check it out and see if any of them inspire you to change your First Hour routine. Do you have any suggestions the article doesn't touch on? Share them in the comments below!