Medic-CE to Exhibit at the 2017 FDIC Conference
Posted on 04.18.2017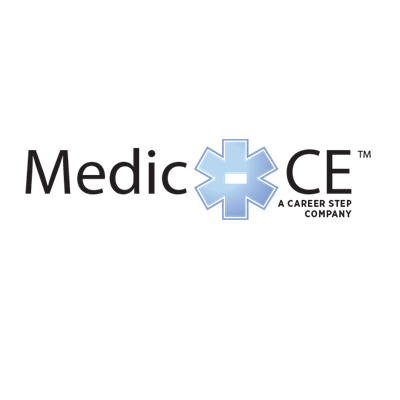 Medic-CE, a CareerStep company and leading provider of accredited online continuing education for EMS and firefighting professionals, will be exhibiting in booth 6050 at the 2017 Fire Department Instructor's Conference in Indianapolis being held April 24 through 29.
"This year's FDIC conference will provide fire and EMS professionals the opportunity for improved training experiences, something that is perfectly aligned with Medic-CE's goals," said Judson Smith, CareerStep Vice President of Continuing Education. "Medic-CE is transforming fire and EMS education delivery with our innovative platform, and we are excited for the opportunity to showcase this technology to the instructors who work so hard to ensure their colleagues have the training they need to do their jobs well and keep themselves and others safe."
At this year's event, Medic-CE representatives will provide information and answer questions on the company's online learning platform that enables organizations to provide their own instructor-led or self-paced courses through Medic-CE's dynamic online classrooms or choose from over 250 hours of available self-paced courses. Medic-CE's platform also reduces administrative burdens by making training, tracking and compliance simple, with efficient record organization through a single platform.
Medic-CE is one of the only education companies with a complete learning platform solution for EMS and fire. The company offers departments and agencies three training options: hosting their own curriculum through the powerful learning platform; choosing from Medic-CE's library of prebuilt, NREMT-approved and CAPCE-accepted courses; or building a hybrid solution that combines both options.
For more information, stop by booth 6050 to see Medic-CE at the FDIC International Conference or visit Medic-CE.com. To schedule a personal demo at the conference, call 1-844-800-2304.

About Medic-CE
Medic-CE, a CareerStep company, provides accredited online continuing education for EMS and firefighting professionals. Founded in 2006, the company currently serves over 124,000 learners and 250 fire/EMS/ambulance agencies. More than 250 hours of continuing education are available through the company's powerful learning management system. The company also offers the Code3 CME Virtual Instructor-Led Training (VILT) Solution and the option for agencies to add their own in-house continuing education and instructor-led courses to its sophisticated and robust learning platform. More information is available at Medic-CE.com or 1-844-800-2304.
About CareerStep
CareerStep is an online provider of career-focused education and professional training. The company has trained over 100,000 students for new careers, has more than 150 partnerships with colleges and universities nationwide, offers a variety of continuing education courses for healthcare professionals and has educated more than 100,000 healthcare professionals. CareerStep provides training for several of the largest and most respected healthcare employers in the nation and is committed to helping students and practicing healthcare professionals alike gain the skills they need to be successful in the workplace—improving lives, advancing careers and bettering business results through education. More information can be found at www.careerstep.com or 1-800-246-7837.