Now Receive Free ICD-10 FastTrack Course
Posted on 04.03.2013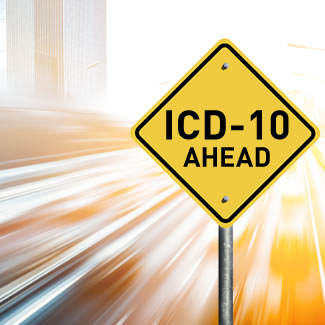 CareerStep has announced that all new Medical Coding and Billing students will now also receive a free enrollment in the school's ICD-10 FastTrack course, which will be released this summer.
"Our primary goal is to ensure our students graduate with the skills required to begin working in their chosen field immediately following the completion of their program," said CareerStep CEO Steve Tober. "To that end, we will continue training Medical Coding students on the ICD-9 code set as these students will enter the job market before the mandated ICD-10 transition date of October 2014 and will need to know the ICD-9 codes. However, to ensure these graduates are prepared for the ICD-10 transition, we will now also include access to our ICD-10 FastTrack course for new students."
The American Health Information Management Association (AHIMA) has recommended that institutions offering medical coding certificate programs delay transitioning their ground-up education programs to the ICD-10 code sets until August 2013. This recommendation is based on the anticipated needs of employers as well as industry timelines for transitioning entry-level certification exams to ICD-10 rather than ICD-9 codes.
The CareerStep ICD-10 FastTrack course is intended to prepare newly graduated coders as well as those with workplace experience for the transition to ICD-10. The course will include advanced biomedical sciences education in anatomy, physiology, and pathophysiology as well as ICD-10 specific code training with a number of hands-on exercises and applications.
CareerStep's Inpatient and Outpatient Medical Coding and Billing program is designed for those interested in training for a new career in the medical coding field and currently offers the education needed to earn entry-level credentials and start working with ICD-9 codes. The school has plans to release a new, ground-up ICD-10 focused certificate program late in the summer of 2013.
For more information on the free ICD-10 FastTrack course for all new Medical Coding and Billing students, visit CareerStep.com or call 1-800-411-7073.