PTCE NEW PRACTICE TOOLS
Posted on 10.27.2016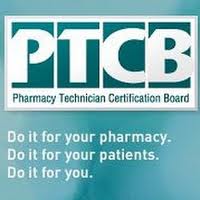 One question that I often get when a student graduates from the Pharmacy Technician program is "Do you have any tips and suggestions for studying for the national certification exam?"  Quite often I will suggest making sure all 3 final exam attempts have been taken, and then I direct students to the following websites:
Pharmacy Tech Study Guides and Practice Tests
However, now I have a new resource for graduates interested in taking the PTCE!  In order to help current and aspiring technicians prepare for the PTCE, the Pharmacy Technician Certification Board has released an updated version of its practice exam, as well as a new study app!
The practice exam is designed to familiarize testers with the Pharmacy Technician Certification Examination.  It is built to the same content specifications as the PTCE; however, the practice test questions will not be ones you will encounter on the actual exam.  The cost for the exam is only $29 and you get access to 90 questions.
The app for mobile devices, available for ios and Android, features 90 calculation questions that have been asked on the actual PTCE! Again, the calculations questions will not appear on the exam, but they will help you develop a feel for the types of math questions you will encounter on the exam.  They also have step-by-step explanations provided after you've answered the questions to help you know how to enhance your study.  This app can be yours for only $14.99!
While the resources I mentioned above are free, it might be worth investing just a bit more money for an important exam such as this!