Supercharge Your Career & Salary: Medical Coding Certifications
Posted on 11.23.2015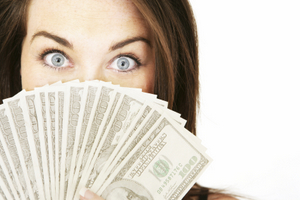 Medical coding and billing careers draw an average salary of $50,000 a year. Want to beat the curve and make more than the average coder and more than the average worker nationwide? There is one sure way: get certified.
ICD-10 proficiency is not enough. Professional medical institutions are all looking for ICD-10 coders with full-fledged expertise. There is no faster and easier way to prove your capabilities and be a stand out candidate to potential employers than to earn credentials.
Advantages of a Medical Coding and Billing Certificate
Less risk for prospective employers: In a job where errors can lead to financial losses and legal action, employers prefer candidates with proven skills. In fact, many employers only hire medical coders and billers who are certified even if they are more expensive to employ for this very reason.
Less on-the-job training: Prospective employers can hire certified candidates knowing that they won't require much additional training. This saves time and resources.
Better pay: Because a certification proves the applicant's competence, employers often pay certified employees more than their uncertified counterparts and consider them first for higher positions.
The Importance of the Right Certification
Not all certifications are worth your time and money. Focus on earning those that are most recognized by employers: the CCA certification from the American Health Information Management Association (AHIMA) and the CPC credential from the American Academy of Professional Coders (AAPC). After earning one of these, you can go on to additional credentials, upping your earning potential and employability. Check out this infographic to find a coding career path and credential that is right for you.
Certification Training
The best way to prepare for a coding certification test is to take a quality training program that prepares you not only for the exam but also for your future career. For example, CareerStep's online medical coding and billing training program provides you with the thorough education you need to be a successful medical coder and biller and be fully prepared for the CCA and CPC certifications.
Don't settle for a mediocre coding job with mediocre pay; a 4-month training program could be all that is standing between you and a great medical coding career. Already earned your basic credential? Check out the next level of certifications. Within a few months, you could land that promotion and boost your earning potential.