The Carrus Solution: Bridging the Gap Between Skilled Workers and Health Systems
Posted on 07.12.2021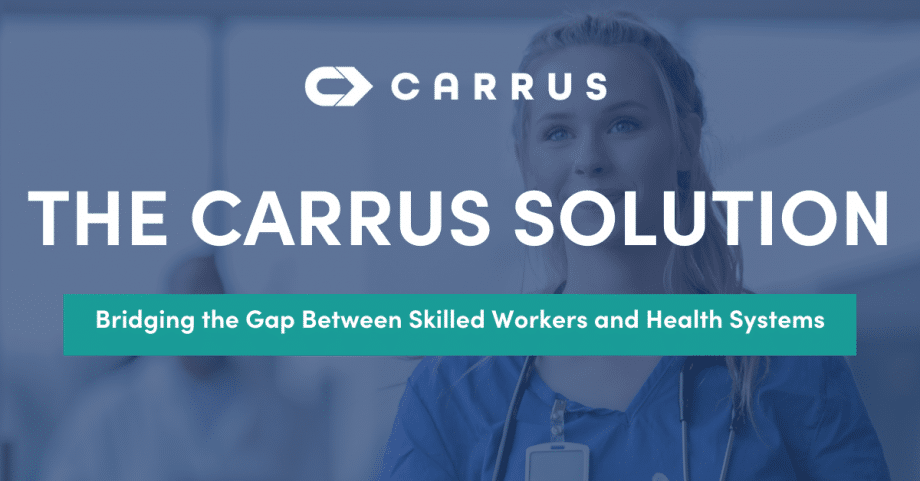 By Misty Frost
July 2021
At Carrus, we've spent nearly 30 years doing everything we can to develop the most comprehensive healthcare training programs on the market. In that time, we've armed hundreds of thousands of learners with the job skills they need to establish new careers or advance in their current roles.
But if there's one thing we know, it's that healthcare never stops evolving. 
The industry moves fast, forging ahead at a pace that creates specific challenges for the professionals we train and the hospitals, clinics, and pharmacies that employ them. 
A booming job market, high turnover rates, and under-qualified job candidates all carve out massive discrepancies between open roles and the number of qualified professionals needed to fill them.
These are critical issues. Issues that permeate the entire system and impact our ability to provide quality care. 
That's why we've broadened our scope. Expanding our offerings to provide a customizable solution that helps health systems—of all sizes—overcome these challenges. 
The Next Evolution of Carrus
We believe professionals and health systems are two sides of the same coin. It's a cyclical relationship, and one side can't succeed without the other. And it's this idea that fueled our mission to develop an end-to-end healthcare training solution that bridges the gap between skilled workers and growing health systems. 
This new approach combines years of knowledge and decades of experience to achieve one goal—to keep the workforce aligned with industry advancements, privacy standards, and methods of care. 
Our solution, as it stands today, is built on the foundation of three pillars: quality externship experiences, learner/employer connection, and an interactive course catalog that covers a wide range of job skills.
With thorough skills gap assessments, innovative placement technology, and industry-leading training, our system empowers professionals to take control of their own careers.
Looking to the Future
As we look at the trajectory of the industry, we see a world of possibilities ahead. With the right mindset, we can set healthcare on a bold new path. One that leads to better outcomes for patients, workers, and employers.
This vision of the future is why we're upping our game—shifting our perspective to better serve health systems across the country that want to provide hands-on externship experiences and skills-based training to prepare more professionals for in-demand, hard-to-fill jobs. All while still meeting the needs of our learners.
Let's all work together. And, as a team, we'll build a stronger workforce.