CareerStep Partners with IOD Incorporated
Posted on 12.11.2014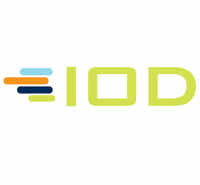 CareerStep, an online provider of career education and corporate training, is pleased to announce that it has partnered with IOD Incorporated, a leading provider of integrated health information management (HIM) solutions for hospitals, healthcare systems and clinics, to provide a solution that helps CareerStep's graduating medical coders more easily make the transition from training to employment.
Based on past success with CareerStep students, IOD Incorporated is specifically inviting CareerStep Medical Coding and Billing graduates to apply for its Coder Development Program, a 13-week paid training program resulting in employment upon completion for those who reach specific performance thresholds. Coder Development Program graduates are placed into remote inpatient coding positions with comprehensive oversight and ongoing mentorship, which allows them to work from their homes—a perk usually requiring several years of experience within the coding industry.
"There is an interesting paradox in the coding industry of a massive shortage of coders and yet people are unwilling to take a chance on new graduates, particularly for inpatient coding, because they want them to have boots on the ground experience," said Scot Nemchik, IOD Incorporated Vice President of Coding Compliance and Education. "CareerStep lays an excellent foundation with their training, and then our Coder Development Program gives them experience and coaching on hundreds of inpatient charts with all of their nuances through the use of our Coding Gym™. We are very excited about this program and our partnership with CareerStep because we are providing a bridge to employment where one historically has not existed."
The CareerStep Professional Medical Coding and Billing program lays the groundwork by teaching students everything from medical terminology, anatomy, healthcare processes and coding with the HCPCS, CPT, ICD-9 and ICD-10 code sets. Students graduate prepared to sit for the Certified Coding Associate (CCA) credential offered by the American Health Information Management Association (AHIMA) or the Certified Professional Coder (CPC) credential offered by the American Academy of Professional Coders (AAPC). The comprehensive curriculum prepares students to enter the coding industry working with outpatient records, and the IOD Incorporated program builds on that foundation to provide the experience needed to transition to inpatient coding.
"We are very excited about our partnership with IOD Incorporated and what it means for our graduates," said Jerolyn Robertson, CareerStep Vice President of Academics. "Our focus is always on preparing students for jobs, and we believe the education that is the most worthwhile is that which enables students to change their lives for the better through gainful employment. This partnership with IOD Incorporated makes it more possible than ever for our students to start rewarding careers immediately upon graduation, and the opportunity for them to start working remotely immediately after graduation is just phenomenal."
Once students have finished the CareerStep training, they will be prepared to apply for IOD Incorporated's Coder Development Program. Those accepted will begin a paid, 13-week training period that consists of hands-on experience as well as personalized feedback and instruction based on very specific performance data. Professionals who complete the program will be prepared to earn the Certified Coding Specialist (CCS) credential offered by AHIMA, and program graduates currently have a 100 percent pass rate for this certification exam.
To learn more about CareerStep's Professional Medical Coding and Billing program and how it can prepare individuals for careers in medical coding, visit CareerStep.com/medical-coding-billing or call 1-800-411-7073. CareerStep graduates interested in more information on applying with IOD Incorporated should contact their CareerStep Graduate Advisors at graduates@careerstep.com.
About CareerStep
CareerStep, an online provider of career-focused education and corporate training, has trained over 85,000 students, has more than 150 partnerships with colleges and universities nationwide, and provides training for several of the most respected healthcare employers in the nation. CareerStep is committed to helping students and corporate employees alike gain the skills they need to be successful in the workplace, improving lives and business results through education. CareerStep's training programs are currently focused in healthcare, technology and administration, and more information can be found at www.careerstep.com or 1-800-246-7836.
About IOD Incorporated
IOD, a leading health information management company with more than 30 years of industry experience, combines innovative technologies and services to streamline workflows, maximize productivity and reduce costs for hospitals, healthcare systems and clinics worldwide. As a result, 2,700 healthcare organizations rely on IOD's PRISM® platform and supporting services to transform and deliver meaningful health information to the right people at the right time in the right format. To learn more about how IOD helps healthcare organizations achieve their operational and financial goals, visit https://www.iodedge.com/.