Infographic: Education Options After High School
Posted on 05.10.2019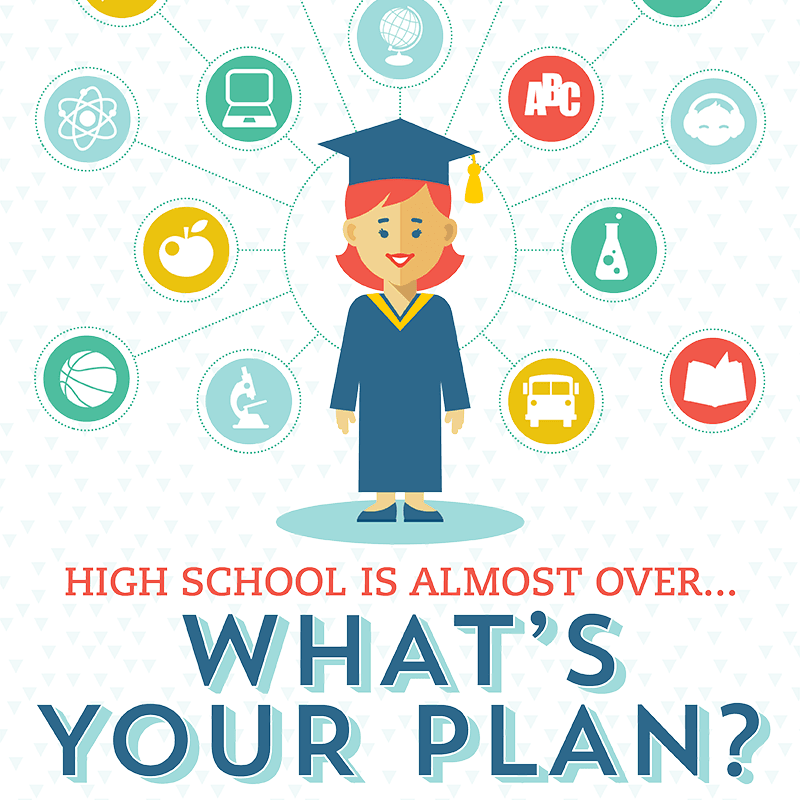 High school graduations are beginning to arrive all over the country. Congratulations Class of 2019! You've made it!
But you've made it to… what? Yes, high school is done, but do you know what you're doing now? What's your plan?
Just in case you're not as prepared as you could be, we've put together a quick infographic to give you a few tips and pointers on taking that first step after high school. There are lots of grown up things out there that you'll have to start dealing with, but trying to figure school or work doesn't have to be a huge headache.
So take a look today! Whether you're leaning toward 4 years at a university or have decided college just isn't for you, it's important to know what your options are and the difference your choices will make for your future.
Share, pin, post, and tweet our What's Your Plan After High School? Infographic today!