Medical Transcription: Alive and Well
Posted on 09.19.2017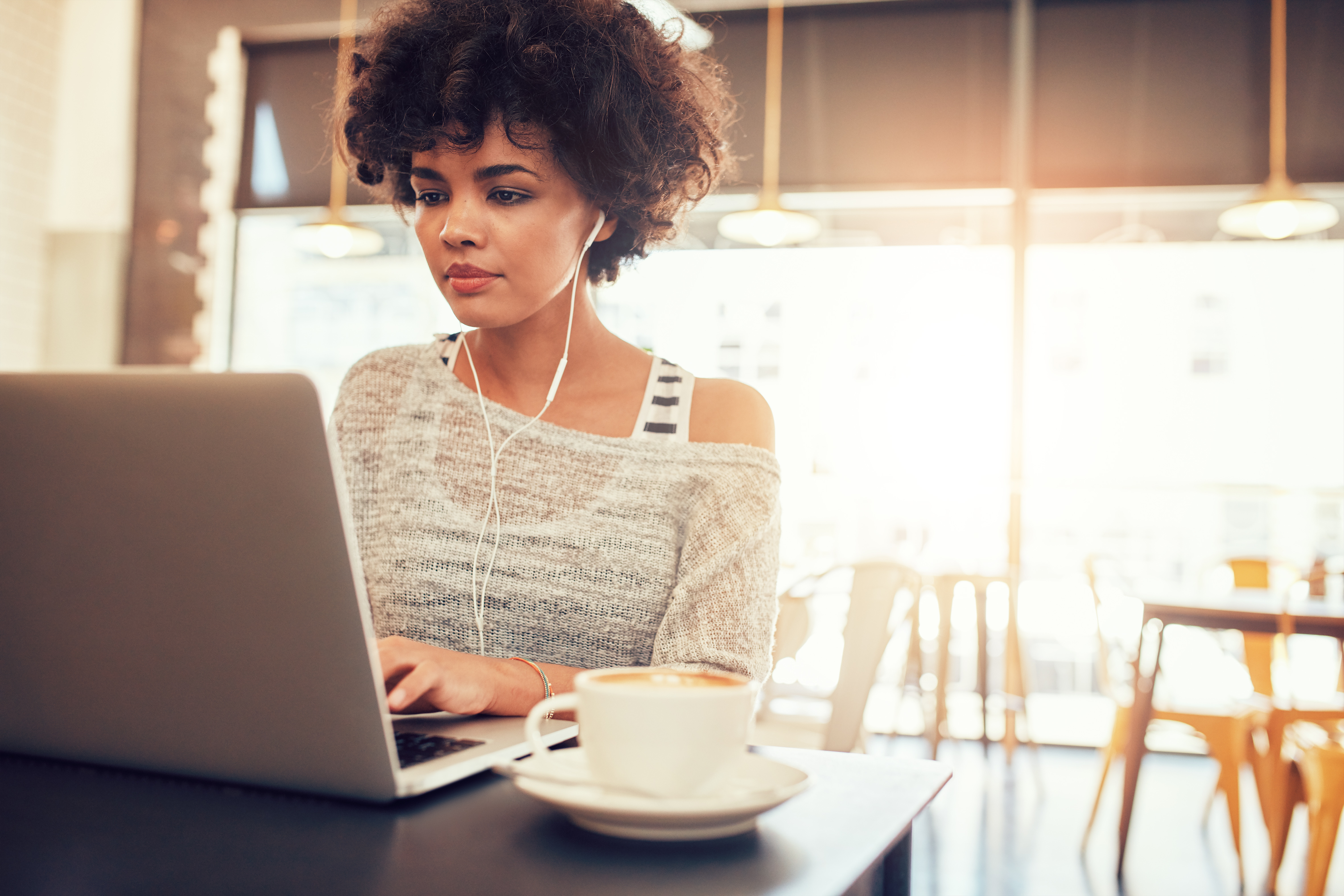 Every year Americans go to the doctor almost 923 million times. That's miles of cough-filled waiting rooms and a mountain of physician notes. Lucky for you, if you're looking for a new at-home career, that also means nearly 1 billion opportunities for medical transcription.
Here at CareerStep, we want to share why our Medical Transcription Editor program may be the perfect first step toward an in-demand new career for your friends and family.
What is medical transcription?
Medical transcription is the process of converting doctor dictations into accurate patient records. Our program trains students to become qualified medical transcriptionists and transcription editors who help ensure the accuracy of medical record information, whether they are typing a full report, editing a document created by speech recognition software, or verifying electronic health record (EHR) information.
Medical transcription is one of the best options out there if you're looking for a genuine work-at-home opportunity. You can be trained and working in a year or less, and many medical transcriptionists choose their work schedules while playing a vital role within the growing healthcare industry.
Is technology making medical transcription obsolete?
With the introduction of speech recognition software, many thought medical transcriptionists would no longer be needed. But instead the industry reinvented itself.
Now, instead of just providing straight transcription of doctor-dictated notes, medical transcriptionists have become skilled editors who are on the front lines of ensuring that computer-generated healthcare reports meet quality and accuracy standards that can mean the difference between life and death for patients.
Scott Faulkner, CEO of InterFix, LLC, a provider of technology solutions for medical transcription, defined the new role of medical transcriptionists in this way: "As repetitive documents or very predictable language models are able to be handled much more effectively by speech recognition, the more difficult, unpredictable types of records are going to be more and more required of very skilled workers."
After enrolling as a student, CareerStep graduate Mari Hellriegel was told many times by well-meaning individuals that she was choosing a dead-end career. "They'd say things like, 'You're never going to keep your job, they're not going to need you,' and I think they've been saying it forever," said Mari.
In her experience, voice recognition has a place alongside transcription. There are doctors who use it, pronouncing clearly and using punctuation properly—though even then people are still needed to check the text. However, in her experience the majority of healthcare providers do not use voice recognition software successfully, as they speak quickly and/or speak English as a second language. "No computer in the world is ever going to understand doctors!" said Mari. "They're going to talk at warp speed, and the computer types what it hears, which bears very little resemblance to what doctors actually say."
Mari is optimistic about the future demand for transcription. She believes there will always be doctors who need help with transcription, and there will always be a computer-generated report that needs editing. "I don't have any reservations about the future of medical transcription," said Mari. "There are always going to be doctors that only a human being can understand."
Is it hard to find a job in medical transcription?
CareerStep's program has been approved by the Association for Healthcare Documentation Integrity (AHDI). We are confident in the training we provide our students—and we have the results to prove it! Over 90% of our graduates land jobs in medical transcription, which is often a hard field for newbies to break into. You can't ask for better proof that our program has what it takes to help start a rewarding new career.
Lisa Woodrum, another CareerStep Medical Transcription and Editing program graduate, shared her experience, "I only sent out about 5 resumes and took one test in the last week and a half and was offered a job. The day after I took the test I got a call with the job offer! I accepted it the following Monday. Today was my official first day!"
What do medical transcriptionists get paid?
Most medical transcriptionists are paid on production per line of typed text, so the more you work the more you can make. The U.S. Department of Labor reports that the middle 50% of medical transcriptionists earn between $28,6600 and $43,700 a year.
MModal, one of the largest medical transcription employers in the nation, recently increased their pay rate. The rate for speech recognition editing work increased from $.03-.04 a line to $.05-.06 a line. Likewise, standard transcription work increased from $.06-.08 per line to $.08-.1050 per line.
That's up to a 67% increase on editing pay rates and a 30% increase for standard transcription! These increases are a clear indicator that the demand for medical transcriptionists is going up, adding to the signs that medical transcription is an excellent career choice that's here to stay.
How do I share this opportunity with others?
Instead of the dying field that many predicted, medical transcription has reinvented itself to remain an in-demand healthcare profession. At CareerStep, our Medical Transcription Editor program has helped many students transform their lives and careers, and with our Referral Program you can be rewarded for sharing this opportunity with your friends, family, and community. As a reminder, the standard referral payout is:
$100 per enrollment for 1-2 enrollments a month
$200 per enrollment for 3-4 enrollments a month
$250 per enrollment for 5+ enrollments a month
And don't forget to check out our Referral Resource Center for lots of valuable referral tools! You'll find web banners, flyers, business cards, and more to help you share information about our Medical Transcription Editor program.
Get started today! Share our Medical Transcription Editor program, and help your family, friends, and neighbors on their way to a better career and a better life.