Top 5 Reasons: Medical Administrative Assistant
Posted on 10.03.2017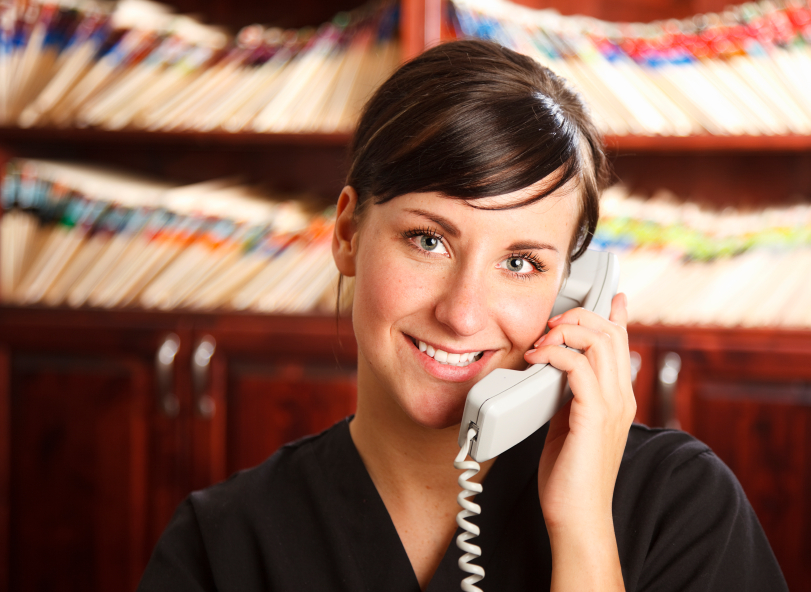 Our Top 5 Reasons series is growing, and it's time to add another program to the list. (So far, we've already explored Medical Transcription, Medical Coding and Billing, and Pharmacy Technician.) This month we're looking at what CareerStep's Medical Administrative Assistant program offers students.
NHA approved – CareerStep's Medical Administrative Assistant curriculum is approved by the National Healthcareer Association, an organization committed to improving patient care by improving the quality of patient care providers. The NHA offers a number of allied health certifications to help employers ensure they're hiring quality employees and they also evaluate educational programs, approving those that help graduates gain the skills needed to earn industry credentials.
Streamlined, focused training – CareerStep has a solid history of building training programs that are focused on teaching exactly the skills students need to get a job and succeed in the workforce, and the Medical Administrative Assistant program is no different. In less than 3 months, students can learn everything they need to know to pass their certification exam, get a job, and successfully start their professional career!
CMAA certification preparation – Though certification isn't always required for employment, earning the Certified Medical Administrative Assistant credential is a great way for graduates to make their resumes stand out from the crowd and prove to employers that they have the skills to do an excellent job. With CareerStep training, students develop all of the knowledge and skills they need to pass their certification exam, and we even provide a free certification exam voucher upon graduation so students can earn their credential and start working right away.
Graduate support – CareerStep not only helps students gain all of the skills they need to succeed in their new career path, we are also dedicated to helping them find that first job. Taking the first step into the workforce can be intimidating, which is why our experienced Graduate Support Advisors are available to work with graduates one-on-one as they go through the job hunt process.
Affordability – The CareerStep Medical Administrative Assistant program is an excellent value, offering certification preparation; quick, flexible, focused online curriculum; one-on-one graduate support; and more for only $1,995. This is hundreds (and sometimes even thousands) of dollars less than many other online schools as well as community colleges. In less than 3 months with CareerStep, students can be prepared for a successful new career that reports average salaries of over $32,000 a year.

What do you think of our list? What would you add?