Who's Who of CareerStep Students: High School Seniors
Posted on 04.09.2019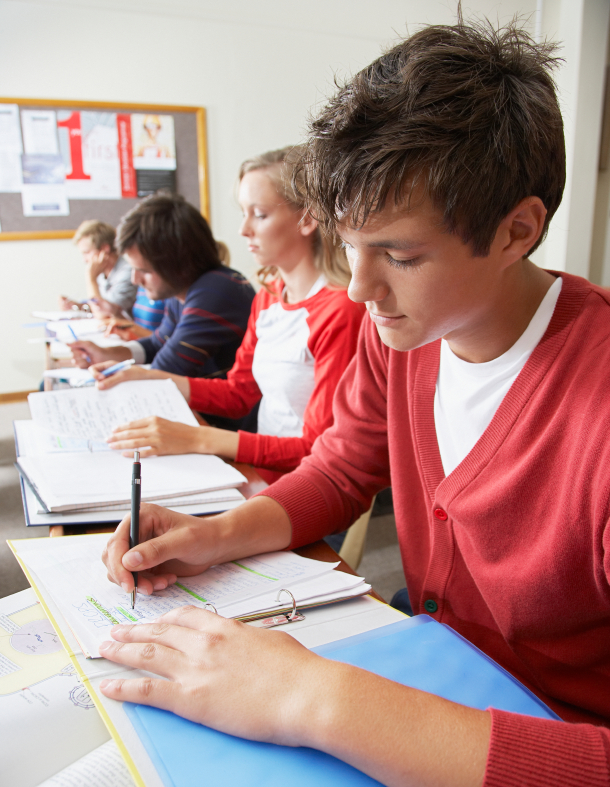 We have to admit we have some of the best students around. Everyone has a unique story, but CareerStep happens to be the perfect fit for a diverse group of students who enroll with us. In an effort to help you increase your referrals, we're highlighting some of the different backgrounds of our students and why CareerStep might be the perfect choice for someone you know in a similar situation.
Today we're going to talk about high school seniors. Yes, that's right—high school students or recent graduates who are 18 can take CareerStep's programs! Below are a few highlights on what makes CareerStep the right choice for them and what you can do to help us spread the word.
Get Working
After finishing their training with CareerStep, high school students have the opportunity to enter the workforce right away, and make good money! While their friends are stuck in dead end jobs, CareerStep grads will have learned the skills needed to get a job in one of many in-demand fields. What's even better, some of those jobs start out at $40,000 or more.
Earn While You Learn
Unfortunately, not every high school senior gets a scholarship or has the funds required to go to the university of their choice. CareerStep's programs provide these individuals with an opportunity to get trained in a high demand job that will help them pay for college if that's the path they're interested in pursuing.
Benefits of an Online Certificate Program
CareerStep's online certificate programs are also a great alternative for those who maybe aren't interested in earning a 2 or 4 year degree. With our programs, individualscan work at the pace that is right for them—not the rest of the class. Learners will have access to trainers who can provide them with individualized help when needed throughout the course. And because all of the training is completely online, a summer vacation, family reunion, or other travel doesn't mean their education has to be put on hold—they can take CareerStep's program with them no matter where they go as long as there's an internet connection! This is all available for a mere fraction of the cost of a traditional degree.
How to Spread the Word
Letting your friends and family know about this great opportunity for high school students is easy. All you have to do is tell them about your own experience and why you think it might be a good fit for them. If you have a high school student you can also ask them to tell their friends about CareerStep or talk to the high school guidance counselor. You might also ask about upcoming career fairs or other events you might want to attend to talk about CareerStep. (Be sure to write your Referrer ID on the appropriate line on the flier and brochure so you still get credit for any enrollments.)
These are just a few of the reasons we think CareerStep makes a great choice for high school seniors, but we'd love to hear what you think too! Are there other ways we can let high school students know about CareerStep? We'd love to hear your thoughts and ideas in the comments section below!