Career Success Story: Meet Don Hunter
Posted on 07.05.2018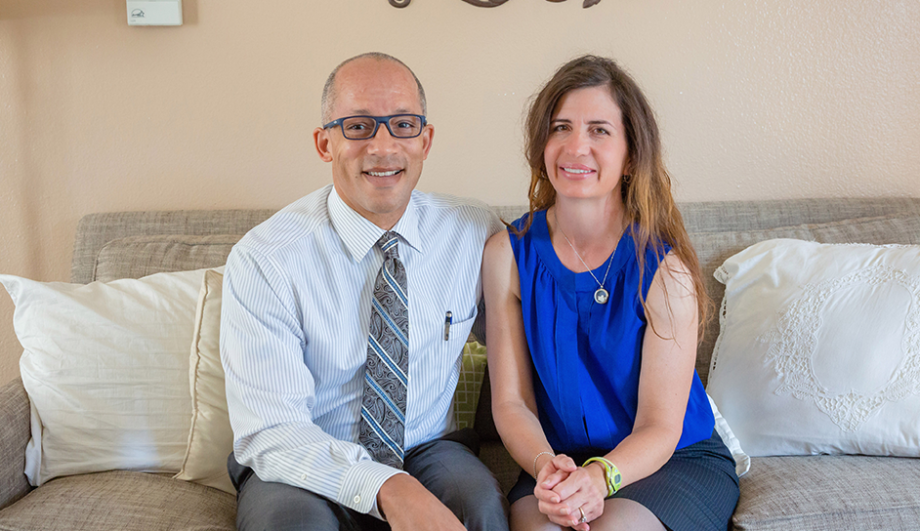 "I Changed My Life with CareerStep": Why a 30-Year Engineer Became a Medical Transcriptionist
Medical Device Engineer,'Burned Out' And Ready For A Change
Intelligent and driven, Don Hunter graduated from college to pursue a successful career in engineering. He worked for 30 years in Anaheim, California, as a project manager, overseeing the meticulous process of designing medical devices. It was rewarding, challenging work, including elements like animal studies and collaboration with doctors. What kind of personalities thrive in that environment? "You have to be problem-solving and not intimidated when it comes to facing challenges," said Don.
Over the decades, Don's work demands started to drain him. "I was there all day, every day," he said. He worked on-site so he could handle problems on the manufacturing floor in-person. "It served its purpose, but I was getting burned out being 'on' all the time," said Don. "They wanted my life, right? To work 10, 11, 12 hours a day and be on call." Don frequently had to travel for work, and his wife hardly saw him at home. "That's not why I got married. I just didn't want to do it anymore," said Don.
So, he and his wife talked about what their ideal life together would look like. They spent three and a half years planning. They dreamed of the freedom to move to a tropical country. They dreamed of serving as missionaries for their church. This is the story of how Don Hunter sees CareerStep as a vital part of his family's journey toward the freedom to live abroad.
The Right Fit For A New Career
Always the engineer, Don was strategic with his career reinvention. It needed to make economic sense. A new job had to be flexible and remote so he could take it anywhere in the world. It also needed to be challenging enough to keep things interesting. He thought medical transcription could be the ticket. "I like to have my mind stimulated and do research. Plus transcription has the flexibility we were looking for," said Don. "It seemed like I would still be challenged in other ways that I wasn't challenged as an engineer."
He researched training providers online. "CareerStep kept coming up," said Don. "At first I was skeptical, but I looked at responses from people who have taken the course, checked the Better Business Bureau, and all the feedback was positive." In 2013 he took the leap and signed up for CareerStep's Medical Transcription and Editing course.
What did Don think about CareerStep's program? "It's an intense course, but rightly so," said Don. "You've got to learn a little bit about physiology and pharmacology, and that keeps me stimulated mentally and doing something I enjoy."
"CareerStep's training was so phenomenal that it was like picking up a block and putting it right in a square peg. I didn't miss a step." – Don Hunter
Don kept many plates spinning while he was completing his transcription training. He was still working full-time as an engineer, his family moved, and he took care of sick parents. "If you can get yourself through it and you enjoy doing it, the work is going to be just like it." The course prepares learners to focus on the medical professional's voice amidst inevitable distractions on the recording. After 18 months, he completed the course. "CareerStep's training was so phenomenal that it was like picking up a block and putting it right in a square hole. I didn't miss a step."
From 'Always On' Full-Time Engineer To Carefree Work-From-Home Transcriptionist
Rather than making the financial leap from a full-time engineer salary to a work-from-home transcriptionist paycheck right away, he took a contract engineering job. He worked during the day as an engineer, traveled home, then did his part-time transcription for a dentist's office at night.
"My wife was worried about me," said Don. Although he made time to exercise, "when you're burning both ends of the candle and the middle, it doesn't matter how much time you spend at the gym. You still need your rest." Don didn't get a break for eight months—when his engineering contract job ended. "I knew it wouldn't be forever, so that's what kind of helped me get through it," said Don.
Happy that intense stretch is behind him, Don now works only one job. One he loves! He's a full-time transcriptionist, working from home. Rather than mind-numbing hours in crazy California traffic, Don's commute is a 30-second walk to his computer. He sees his wife, and even goes on mid-day runs with her. "Transcription gives me flexibility both day and night," he said, "and I don't have to go out and look for work at all," said Don. He works as a contractor for a management company that sends him more work as he needs it. He's paid per line he transcribes, so the more Don works, the more money he makes.
Some of the work Don does has a two- or three-day delivery date. He usually knocks out those transcripts in the morning. Then the dental office sends their voice recordings in the afternoons, and Don finishes them in the evening.
The Whole World Opens Up When You Work Remotely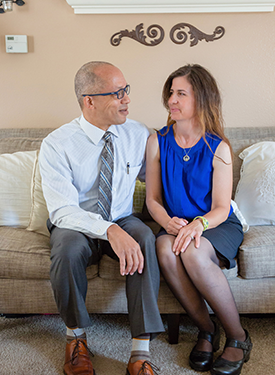 Thanks to Don's remote job, the Hunters are excited for their next chapter of travel and volunteer work. "As a medical device engineer you've got to be where the companies are, where the tech is; you can't just go anywhere." said Don.
"This is the first time in all these years where we can actually pick where we want to live. CareerStep made it all possible." – Don Hunter
The couple has already made big changes, simplifying their lives. "We sold our home because we wanted to be free as a bird," said Don. "We're planning on moving out of the country and doing some volunteer work, and I can do transcription on the side." The couple plans to move to Florida first, near their friends. "From there it's an easier transition to some of the places we're looking at, maybe Panama or Belize," said Don. Some countries require monthly income verification as part of their visa application. "It's easier with something like this because some countries only hire locals, and you've got to have your own business to hire locals," said Don. "I don't have to deal with that challenge by being a transcriptionist."
Another possibility for the Hunters is serving for their church. Don and his wife applied for missionary training school. If accepted in their first application, they would have two months of training and then serve in a foreign country. Now free of location-based careers, the Hunters are excited about the freedom they have to serve, explore, and live abroad together. "This is the first time in all these years where we can actually pick where we want to live. CareerStep made it all possible!"