Meet Victoria Favreau: Military Spouse, Successful Healthcare Professional, and Former CareerStep Learner
Posted on 11.08.2021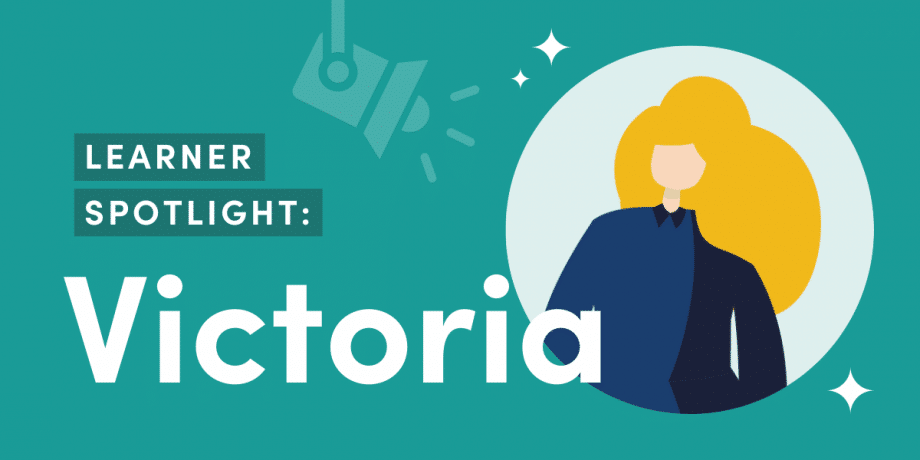 Read Time: 3 Minutes
There's a strange kind of beauty in how life works itself out—particularly when it comes to professional milestones.
And it's funny how specific experiences and choices shape our futures. 
For Victoria Favreau, one of our former medical assistant Learners, a year-long hospitalization at a young age set her on a definitive career path—even if she didn't realize it. 
"When I was a kid, when I was six years old, I was diagnosed with a life-threatening intestinal malrotation, and I was hospitalized for about a year," she says. "And I was really sick. They told my family I wasn't going to make it."
It was a challenging experience. One that took a profound toll on everyone around her. The days and weeks and months following her diagnosis were traumatic. Her family sat in a dreamlike limbo, fully anticipating the eventual loss of their baby girl, while doctors and specialists raced against the clock. 
They all cried.
They mourned. 
They grieved.
And—eventually—they decided to fight.
That's when Victoria defied the odds and made a miraculous recovery.
Today, she credits her incredible turnaround to all the medical professionals who made her feel loved, appreciated, and cared for.
"Of course I made it," she laughs. "But the staff that I had, the doctors, the nurses—just everyone was amazing, and I was like, I want to do this. This is what I want to do. I decided I wanted to be the one who put a smile on someone's face when they felt like the odds were stacked against them." 
How she went from spending her days in a hospital bed to teaching at a daycare to—now—working at an urgent care as the head medical assistant is a bit of a serendipitous whirlwind.
She took the college route, enrolling to become a child life specialist. But before she even had a chance to crack the spine on her books, she uprooted her life and moved down to North Carolina, where she eventually married.
"It's just me and my husband and two cats now, but I wanted to pursue more of a personal relationship with my husband," she recalls. "And with him being in the military, we moved down here." 
Victoria was happy, healthy, and enjoying her job as a teacher in a daycare center—but as time passed and the years came and went, she realized she wanted to go back to school. 
Circumstances, though, made that difficult, and she didn't know what route she should take. 
Community college? Four-year program? Vocational school? 
There were a dizzying amount of options, but they all seemed to fall short of Victoria's expectations. 
It was only after a chance encounter with a complete stranger that Victoria found CareerStep.
"I sold this woman some furniture online and we had a brief conversation about hopes and dreams and careers," she says, a spark of joy seeping into her voice. "She mentioned CareerStep in passing, and I decided to look into it. She told me it was all online and military-friendly, so I picked up the phone…"
It was the thoroughness of the training and the convenience that sold her. That, and the funding options for all active-duty military and their families. Weighing the benefits of CareerStep against her other options made the decision to sign up one of the easiest she's ever made.
Today, Victoria's career is thriving—and she loves her job. Because no matter how difficult the work might be, she knows she's making a difference.
"I really love my job, no matter what. The bad days, the heartache…I love what I do. I love my patients, too, whether that's a patient I haven't met yet or a patient I've known for two years now. And because of that, it's helped me become the person I want to be. It's been an honor to work in this field—ever since I completed my training at CareerStep—and just do what I love."
Want more details about Victoria's journey?
Hear her full story by watching the video below: