Hemodialysis Technician Externship Options With CareerStep
Posted on 06.16.2020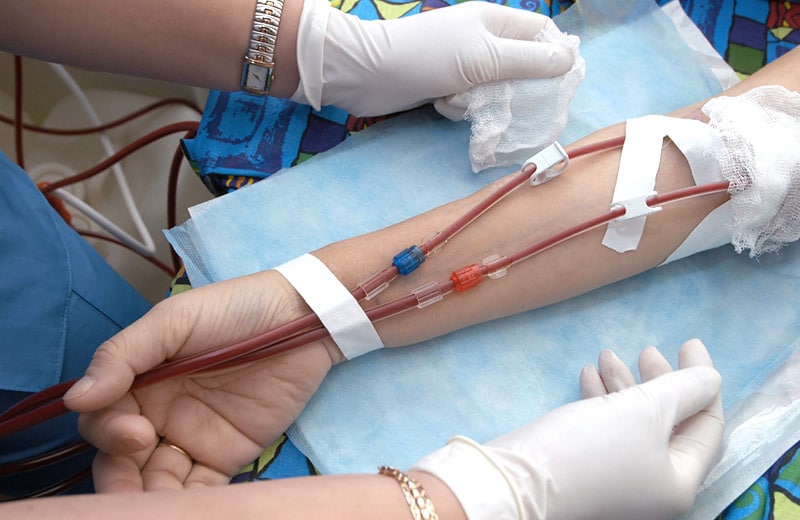 2-Minute Read
Working as a certified hemodialysis technician is one of the most promising careers in healthcare. Thousands of patients depend on life-saving dialysis treatment, and that number continues to grow as the population ages. Add that to the fact that a hemodialysis technician salary is nothing to be snubbed — averaging $42,000 a year — and it's no wonder that it is such a popular program here at CareerStep.
But, before a hemodialysis technician is certified, they must complete an externship and pass one of three industry-recognized certification exams.
TL;DR
Don't have time to read the whole piece? No problem. Check out our key thoughts below:
Like internships, our Hemodialysis Technician program offers externships with the added benefit of having the externship included in your course hours. Pretty cool, right?
Externships give you practical, hands-on experience in the field, preparing you to be a fully-fledged hemodialysis technician when you complete your program.
CareerStep's Hemodialysis Technician program allows participants to get involved with the role's engaging aspects, like cleaning the dialysis equipment, monitoring patient vitals, and administering dialysis treatment.
What Is an Externship?
After your Hemodialysis Technician program, you will be required to complete an externship. At CareerStep, 100 hours of your externship are included as part of your course. We work with our network of partners to help place you in an externship as soon as you finish your course. \
An externship is an opportunity to put your skills to the test in a real-world work environment. You'll get hands-on experience doing all of the things a hemodialysis tech will do in a typical work week:
Administering dialysis treatment
Setting up, monitoring, and cleaning dialysis equipment
Creating and maintaining a sterile environment
Preparing and caring for patients
Measuring basic vital signs
Under the direction of a certified professional, you'll be guided and taught as you build your confidence as a hemodialysis technician.
Why Is an Externship Important?
Besides the fact that an externship gives you valuable hands-on learning and time to build your confidence in the workplace, it's also an important step to gaining your full certification as a hemodialysis technician.
Taking a hemodialysis technician certification practice exam is a great start, but in order to take one of the three industry-recognized certification exams, you need hands-on clinical experience. While the exact requirements vary by your education and work experience, typically 6 months of experience is needed to sit for a certification exam.
You can explore the exact requirements and considerations for each exam by following the links below:
Start with Your Training
Before you can think about taking your exam or completing your externship, the first step is starting your hemodialysis technician training.
CareerStep's hemodialysis technician online certified program allows you to complete your training on your own schedule and in the comfort of your own home.
Learn more about our Hemodialysis Technician with Externship program today!