The Executive Assistant Program
Start your corporate career at the top (without the stress of being the boss).
The Executive Assistant Program
Start your corporate career at the top (without the stress of being the boss).
Invest In a New Career
Get trained, get hired, and get ahead. Our Executive Assistant Training Program is online by design so you can study at your own pace, wherever and whenever works for you.
8 Months of Full Access

$65,980 Median Salary*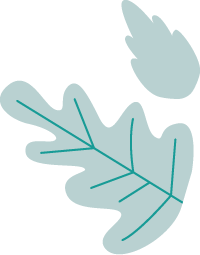 Unleash your full potential for a more fulfilling life and career. We'll help.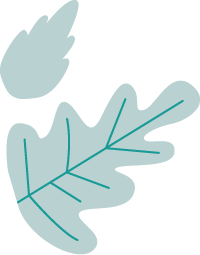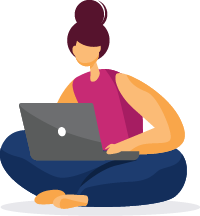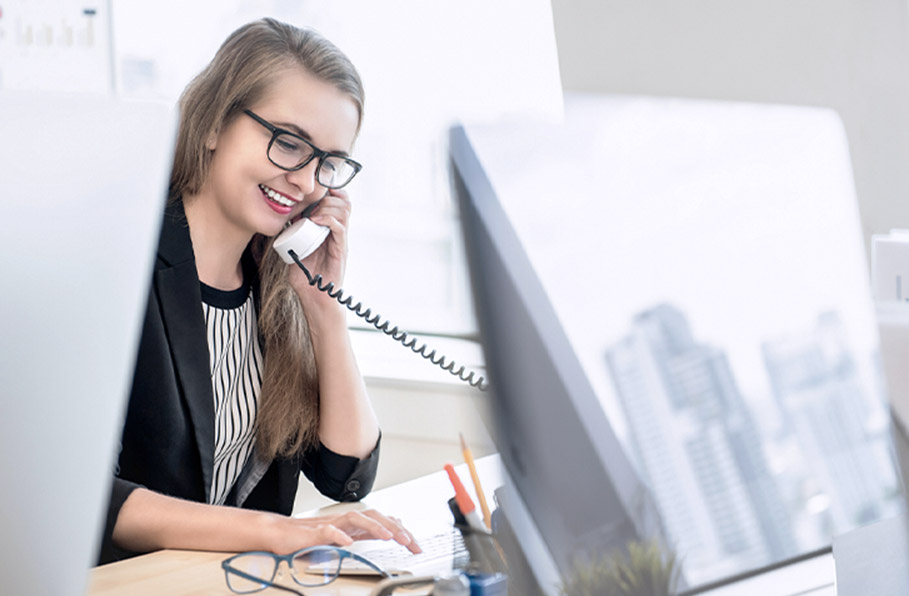 This Could Be the Perfect Job for You
Strong attention-to-detail, excellent written and verbal communication skills, and a high level of discretion—these are all essential traits of a high-performing executive assistant. Think you've got what it takes to work alongside top-level leaders?
See full job description >>
3 Reasons to Complete Your Executive Assistant Training With CareerStep
Study on your schedule.
24/7 Web access means you can learn whenever and wherever you want, fitting study time in and around your everyday life.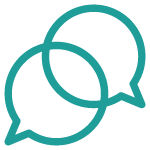 Ask for help anytime.
Our training is online, but you're never alone. Real people support you every step of the way via phone, live chat, and email.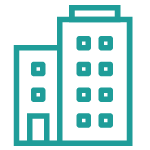 Work practically anywhere.
You'll be qualified for countless job opportunities because nearly every industry relies on skilled executive administrative assistants for day-to-day operations.
Our Happy Learners Say It Best
I signed up for the executive assistant program. CareerStep is a great online school. They will help you make things better. Love it.
I researched and found this to be the most convenient, affordable and serious curriculum that you can find in an online program. Starting this course assisted me in being successful on a recent assignment that involved advance work in Microsoft. I was hit left and right with emails requesting formatting help in Word and Excel where several collaborated and the next person could not work with the document. I felt like I really saved the day. I know when I complete the training program that I will have earned the title of Executive Assistant.
CareerStep is easy to learn, hands on and at your pace for the most part. I'm not good in a classroom setting. This program allows me to go over a section more than once to get the understanding I need. Plus the staff is always willing to help where they can to make you feel comfortable and understand what you're learning. I would take another course with CareerStep.
1. Start today.
Begin your training (and transformation) right now.
2. Finish fast.
Complete your training in record-time.
3. Get hired.
With community support and interview training.
Ready to Dive In?
Sign up online now to start the Executive Assistant program.
By submitting this form, I agree that CareerStep may contact me regarding their programs and services via email, telephone, or text message to the email address and phone number provided, including the use of automated technology to any wireless numbers. I understand that this consent is not required to make a purchase. Message and data rates may apply.
Program Overview
Our online executive and administrative assistant training program was created to adapt to your learning style and help you succeed.
>  8 Months Full Access
>  Self-Paced Study
>  Anywhere, Anytime Learning
>  1:1 (Human) Support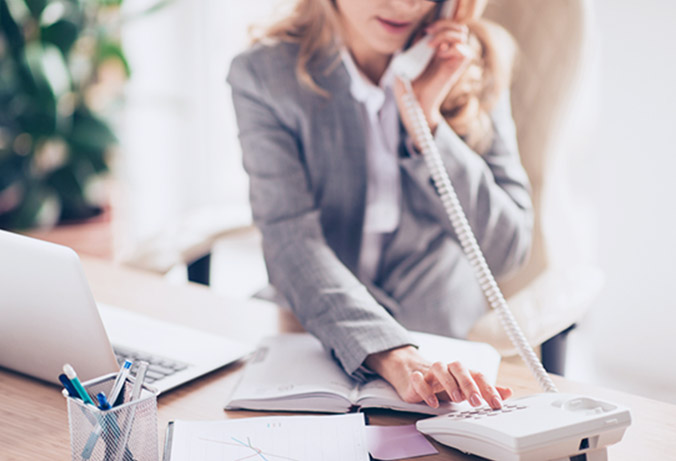 What You'll Learn
This 6 course, skills-based Executive Assistant training program will help you wrap your head around what it takes to be successful in the role.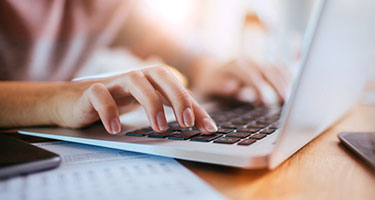 Computer Fundamentals
Navigate the Windows® operating system environment, install and operate software, and troubleshoot basic computer problems.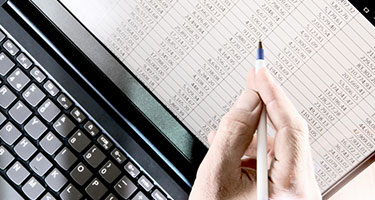 Microsoft® Office 2019
Earn the Microsoft Office Specialist: Associate certification by mastering Word, Powerpoint, Excel, and Outlook—the core software programs most businesses rely on.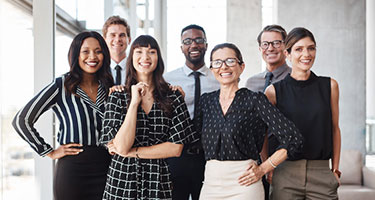 Business Procedures
Keep modern offices running like clockwork, from office systems and equipment to purchasing, billing, scheduling, and more.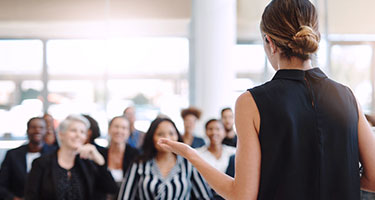 Writing & Communication
Polish up your written and verbal skills (so you sound like a pro) while upgrading your typing skills and speed.
Executive Assistant Program FAQs
What is an executive assistant?
A highly capable person that works closely with upper management and C-suite executives. They facilitate all administrative tasks on behalf of executives, from scheduling to correspondence to oversight of projects. (You might say executive assistants are VIPs to CXOs.)
What does an executive assistant do?
A lot. You'll play a vital role in keeping offices running smoothly and productively. The job description of executive administrative assistant varies from position to position, but usually involves the following:
Managing day-to-day operations
Organizing and maintaining files and records
Planning and scheduling meetings and appointments
Managing projects and conducting research
Preparing and editing correspondence
Creating reports and presentations
Making travel and guest arrangements
Providing quality customer service
How much do executive assistants make?
You can earn a great income with job security and plenty of upward mobility. Of course, salaries vary by employer, location, and experience, but according to the U.S. Department of Labor executive assistants earn a median annual income of $65,980.* You may also be eligible for healthcare and other valuable benefits.
Do I have to be certified to work?
Executive assistant certification is not required for employment, but it may increase your job opportunities and earning potential, as well as set you apart from other job seekers. The executive and administrative assistant training program prepares you for the Microsoft Office Specialist: Associate credential and includes a voucher to take the exam—a $100 value.
Wondering how to become an executive assistant?
Your training plan for administrative assistant is pretty simple. No specific skills or experience are required. Just be at least 18 years of age and have a high school diploma or General Education Development (GED) certificate. Optionally, you can pass the CareerStep Pre-Training Assessment Test. Then sign up for our executive assistant training online. Pass the course and let us help you in your search for that first awesome job.
Get Trained. Get Hired.
This program includes comprehensive training, career support, and coaching.
$3,299 for full program access
Or call now: 800-411-7073 >>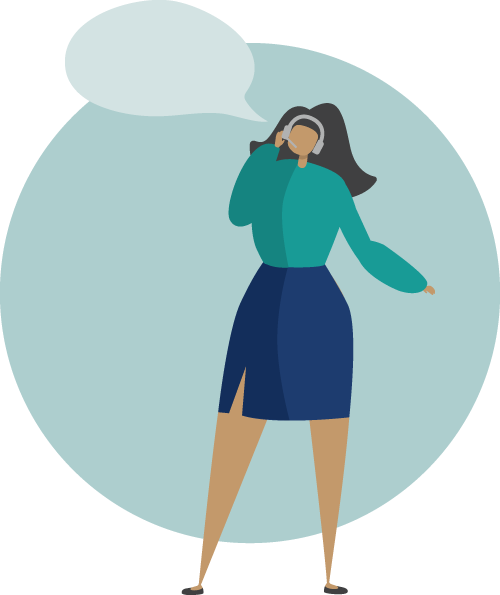 Tight Budget? You've Got Options.
Make Small, Easy Payments
We're flexible and totally committed to working with you to find affordable down and monthly payments.

Let the Government Pay Your Way
My Career Advancement Account (MyCAA) funds for military spouses are available now and may cover up to 100% of your program cost!
Back to top
*Bureau of Labor Statistics, U.S. Department of Labor. "Executive Secretaries and Executive Administrative Assistants." Occupational Employment and Wage Statistics. Accessed May 1, 2023.
Statements found in the United States Department of Labor Occupational Outlook Handbook are not a guarantee of any post-graduation salary, in part because the data used to create the Occupational Outlook Handbook includes workers from differing educational backgrounds, levels of experience, and geographic areas of the country.