The Online Patient Care Coordinator Program
With in-depth job skills training, this program will provide valuable knowledge so you can start a career in healthcare.
You'll always speak with a real human.
Our Career Advisors know their stuff. And they're super nice.
The Online Patient Care Coordinator Program
With in-depth job skills training, this program will provide valuable knowledge so you can start a career in healthcare.
You'll always speak with a real human.
Our Career Advisors know their stuff. And they're super nice.
Patient Care Coordinator Training: A Tiny Investment for Infinite Success
You're busy. You've got bills to pay. And you need stability. With one small investment, you could find the peace of mind, salary, and job satisfaction you've been looking for. The best part is that you could take the first big step right now.
360 Online Training Hours

12 Months of Full Access

$38,111 Average Salary*

CMAA and CEHRS Certification Prep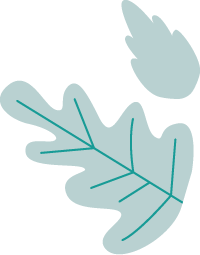 Unleash your full potential for a more fulfilling life and career. We'll help.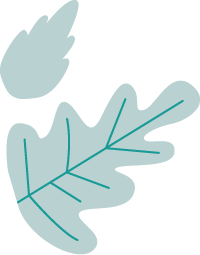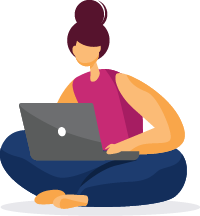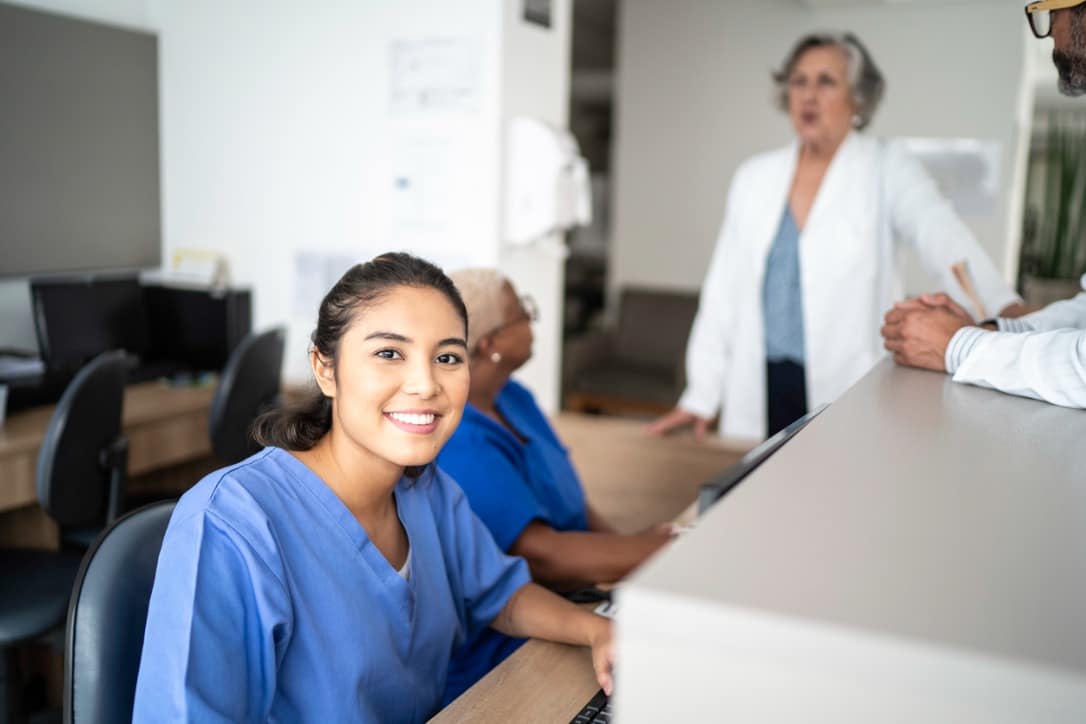 This Could Be the Perfect Job for You
As a Patient Care Coordinator, you'll work closely with patients and their families to ensure their healthcare needs are being addressed. You'll work to educate patients on their healthcare and treatments, communicate with their healthcare team, and keep healthcare records up to date. The role requires strong communication skills, a flexible mindset, and a healthy dose of empathy.
If you're interested in an entry-level career that'll help you lay a strong foundation in the healthcare industry, this just might be the path you're looking for.
See full job description >>
3 Reasons to Complete Your Patient Care Coordinator Training With CareerStep
Move at your own pace.
With 12 months of full program access, you can train on your own terms and complete your program on a timeline that works for you.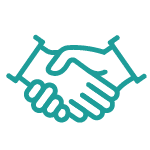 Learn marketable skills.
We won't waste your time. This program is crammed with skills training that's directly aligned with what you'll do on the job.
Get certified.
Our career training provides the knowledge and certification prep materials you need to sit for the CMAA and CEHRS certification exams.
1. Start today.
Begin your training (and transformation) right now.
2. Learn your way.
Complete your training on your own terms.
3. Get hire-ready.
Prepare to take valuable certification exams.
Ready to Dive In?
Sign up online now to start the Patient Care Coordinator program.
By submitting this form, I agree that CareerStep may contact me regarding their programs and services via email, telephone, or text message to the email address and phone number provided, including the use of automated technology to any wireless numbers. I understand that this consent is not required to make a purchase. Message and data rates may apply.
Program Overview
With 360 hours of online coursework and 11 individual courses, this skills-based Patient Care Coordinator program covers all best practices when interacting with patients and tracking their documentation.
>  12 Months Access
>  Self-Paced Study
>  Anywhere, Anytime Learning
>  1:1 (Human) Support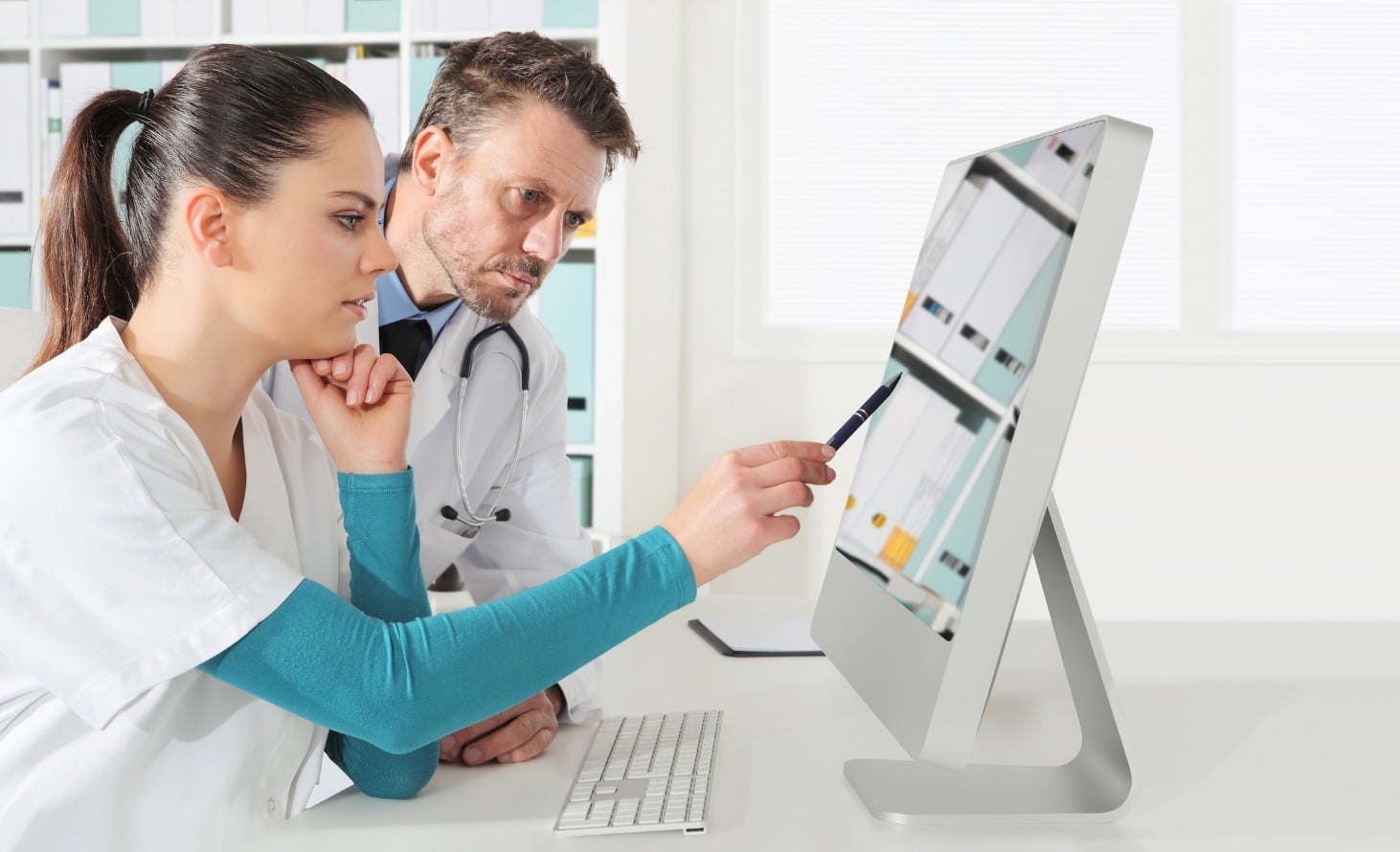 What You'll Learn
This program provides an in-depth overview of the administrative skills needed to succeed in the medical office. You'll learn all about the maintenance and storage of medical records, as well as the procedures for scheduling appointments and tracking inventory.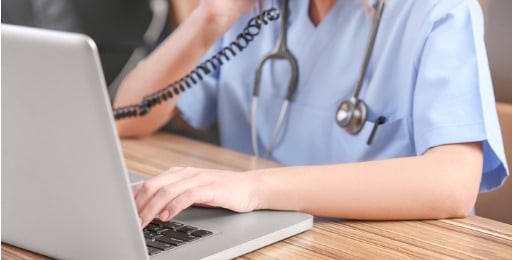 Administrative Skills
Sharpen communication skills while learning how to interact with patients and deliver exceptional care.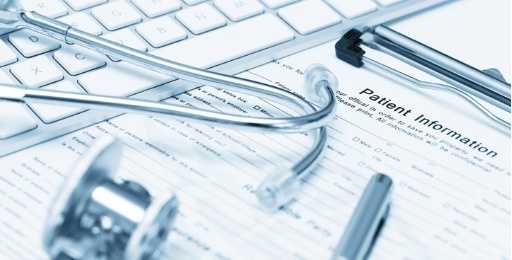 EHR Best Practices
Learn tried-and-true methods for patient care documentation.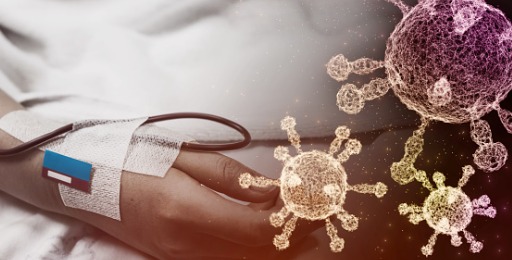 Common Illnesses
Expand your knowledge of the most prevalent illnesses and their treatments—and tips for prevention.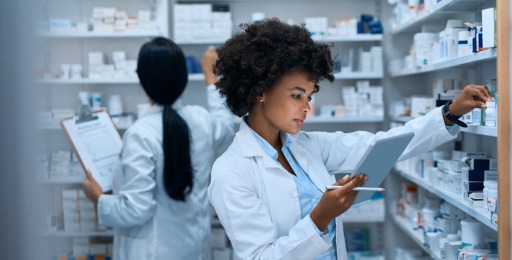 Pharmacology Basics
Learn about various drugs and their uses, physical effects, and modes of action.
Patient Care Coordinator Program FAQs
How long does patient care coordinator training take?
This program is designed to take 360 hours of study. You'll have 12 months of full program access, so you can complete each individual course on a timeline that works best for you.
How much do patient care coordinators make?
The median salary for a patient care coordinator aligns with other administrative roles throughout the country, coming in at $38,111 a year with potential for traditional employment benefits.
Do I have to be certified to work?
While certification isn't mandatory, most employers prefer their employees to be certified. Especially in the highly regulated and privacy-driven field of healthcare. Certification greatly improves your employment opportunities and earning potential and sets you apart from other job seekers. Our Patient Care Coordinator program prepares you for the Certified Medical Administrative Assistant (CMAA) and Certified Electronic Health Records Specialist (CEHRS) certifications.
Is financial assistance available?
CareerStep offers a variety of flexible payment options, installment plans, and even discounts for U.S. veterans, Active Duty service members, and their spouses. As CareerStep is not an educational institution, we cannot offer—or accept—traditional financial aid, such as student scholarships, loans, and grants through FAFSA. However, our low-cost training programs are affordably priced and our goal is to find a payment solution that meets your needs.
Get Trained. Get Hired.
This program includes unparalleled training, career support, and coaching, along with certification prep materials and exam fees. It's a faster, cheaper alternative to traditional schooling.
$3,299 for full program access
$2,999.00 for eligible MyCAA and ACA learners
Or call now: 800-411-7073 >>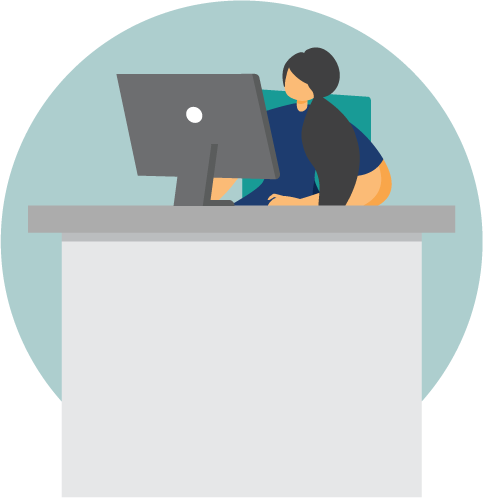 Need a Hand With the Fee? We Got Your Back.
Payment Plans
We'll work with you so you can make huge strides in your career training without stressing over your financial situation.

Get Funding from MyCAA
My Career Advancement Account (MyCAA) funds for military spouses provide up to $4,000 for career training.
Back to top