Patient Care Coordinator Job Market
Build a foundation. Advance your career.
Get Started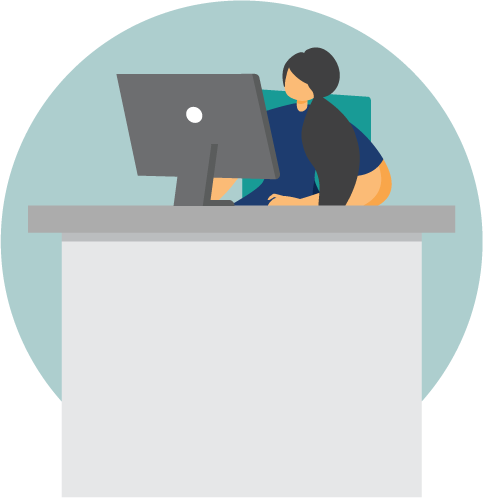 Job Duties
Care coordinators are passionate individuals who advocate for their patients by ensuring that no sensitive information slips through the cracks. When they do their jobs well, health systems see a definite decrease in ER admissions, misdiagnoses, and chronic issues.
Using their specialized knowledge of medical terminology and hospital, clinic, or laboratory procedures, patient care coordinators generally perform the following tasks:
> Scheduling appointments.

> Billing patients.

> Compiling and recording medical charts, reports, and correspondence.

> Making preparations and sending out invoices or claims for payment.

> Tracking payments.

> Serving as a primary contact and information source to patients, families, providers, and/or staff.

> Coordinating and leading patient support groups and/or shared medical appointments.
Work Environment
Health systems across the country vary in size, specialty, and the number of patients. But the need for trained professionals puts them all on common ground. As a result, you could work in almost every type of healthcare facility: medical hospitals, health clinics, small physician offices, and other healthcare businesses. 
With a shortage of healthcare professionals in every state and a workforce that's stretched too thin, patient care coordinators make valuable assets.
Pay Scale
Your patient care coordinator salary will vary by employer, location, and experience. But the median salary is $38,111 with the potential for traditional employment benefits.