Patient Care Coordinator Program Description
Foundational knowledge for a rewarding career.
Get Started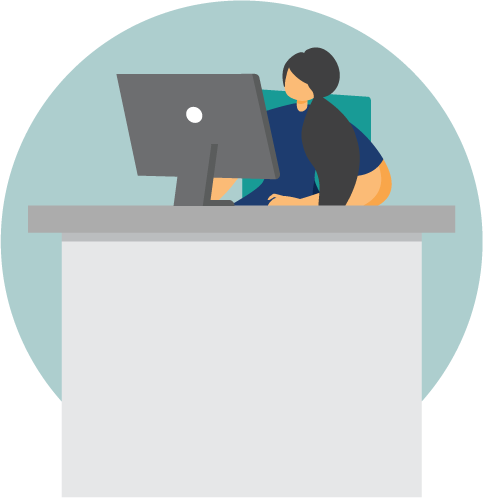 Overview
Developed by industry professionals and packed with relevant content, our skills-focused program will give you the knowledge you need to lay the foundation for a successful career in the healthcare industry. You'll also develop your soft skills so you'll be ready to put your best foot forward as you explore your job options.
Program Timeline
Our Patient Care Coordinator program is fully online and built for flexibility. With 12 months of full access, you can set your own schedule and complete your coursework on a timeline that fits your lifestyle. †
12 months of full access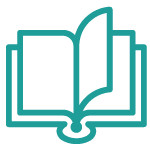 11 individual courses
360 hours of online coursework
Training Format
Our have-it-your-way online patient care coordinator training is tailored to your needs. 24/7 Web access gives you the freedom to train whenever, wherever, and however you prefer.
Learn from home (or anywhere)
Study online (anytime)
Support
Choosing to pursue an entirely new career can be more than a little daunting, but you're not in this alone. Real people—dedicated trainers, technical support teams, and Career Advisors—are all committed to your success. And they'll all be by your side every step of the way.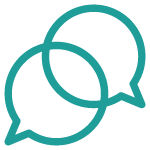 1:1 Support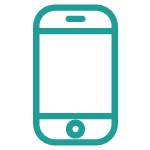 Phone, live chat, and email
Patient Care Coordinator Program Outline
Our program is divided into 11 individual courses that cover all the best practices and standards for administering patient care and facilitating patient education.
Program Orientation
>

Review program timeline, expectations, and requirements.
HealthCare Foundational Knowledge and Basic Science
>

Translate medical terminology using abbreviations, word building, and important terms.

>

Gain standard knowledge of the healthcare industry and how it works.
Anatomy and Physiology
>

Identify the structures, locations, and functions of major body systems and the organs that comprise them.

>

Explain how the organs of the major body systems interact and maintain homeostasis.
General Patient Care
>

Summarize the pharmacology basics needed by a medical assistant.

>

Outline the tasks required to prepare the examination room and the patient for examination.

>

Summarize the medical assistant's responsibilities in assisting the provider with examinations.
Patient Care Coordination and Education
>

Review how to administer and coordinate general patient care according to professional best practices.

>

Explore the role and responsibilities in administering patient care.

>

Explore the role and responsibilities in facilitating patient education.

>

Summarize basic communication best practices and potential barriers to effective communication with patients.
Medical Administrative Assistant
>

Describe the differences between common healthcare delivery models.

>

Describe the types of services typically offered in medical offices, including general and specialty services.

>

Define ancillary services and alternative therapies.
Electronic Medical Records
>

Demonstrate how patient records are used and regulated

>

Complete tasks required for scheduling a patient

>

Clinical information reporting

>

Revenue cycle and financial reporting
Communication and Customer Service in the Healthcare Office
>

Identify the various types and styles of communication used in a healthcare office.

>

Review how verbal, non-verbal, and written communication skills contribute to patient experience and outcome in a health care office.

>

Identify professional communication techniques for a healthcare office, including interviewing techniques and use of medical terminology and patient-accessible language.
Medical Laws and Ethics
>

Describe common legal issues related to prescriptions and medication administration.

>

Identify key legal and regulatory aspects of the healthcare environment.

>

Analyze key ethical and legal aspects of the medical profession

>

Summarize common legal issues related to medical documentation.
Career Success in Healthcare
>

Define "professionalism" and "success" in your own terms.

>

Differentiate between long-, medium-, and short-range goals.

>

Assess and develop your time management skills.

>

Develop plans to enhance your creative and critical thinking.
Program Completion
>

Prepare to take the next steps after program completion.
Show more modules
Patient Care Coordinator Certifications
CareerStep's online Patient Care Coordinator training covers the knowledge and skills you need to successfully sit for industry-recognized certification. We want to support our learners in securing the certification that fits based on your career goals and current job requirements. Your training includes up to two different exam vouchers for the certifications listed below, as well as a certification prep package, relevant to your training – a significant value add of several hundred dollars.

Certified Medical Administrative Assistant (CMAA)
Validate your expertise in healthcare administrative tasks with the CMAA from the National Healthcareer Association.

Certified Electronic Health Records Specialist (CEHRS)
Demonstrate you have the Electronic Health Record skills employers seek with the CEHRS from the National Healthcareer Association.