The Physical Therapy Office Professional Program
Train for a variety of medical receptionist roles from home with CareerStep's self-paced, online program.
You'll always speak with a real human.
Our Career Advisors know their stuff. And they're super nice.
Physical Therapy Office Professional Training: A Tiny Investment for Infinite Success
You're busy. You've got bills to pay. And you need stability. With one small investment, you could find the peace of mind, salary, and job satisfaction you've been looking for. The best part is that you could take the first big step right now.
384 Online Training Hours

12 Months of Full Access

$30,749 Average Salary

CMAA and CEHRS Certification Prep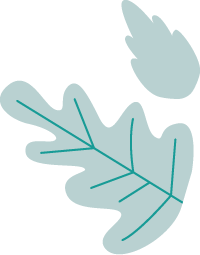 Unleash your full potential for a more fulfilling life and career. We'll help.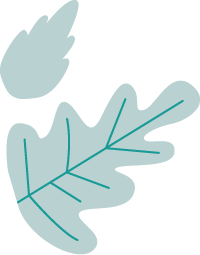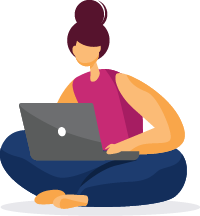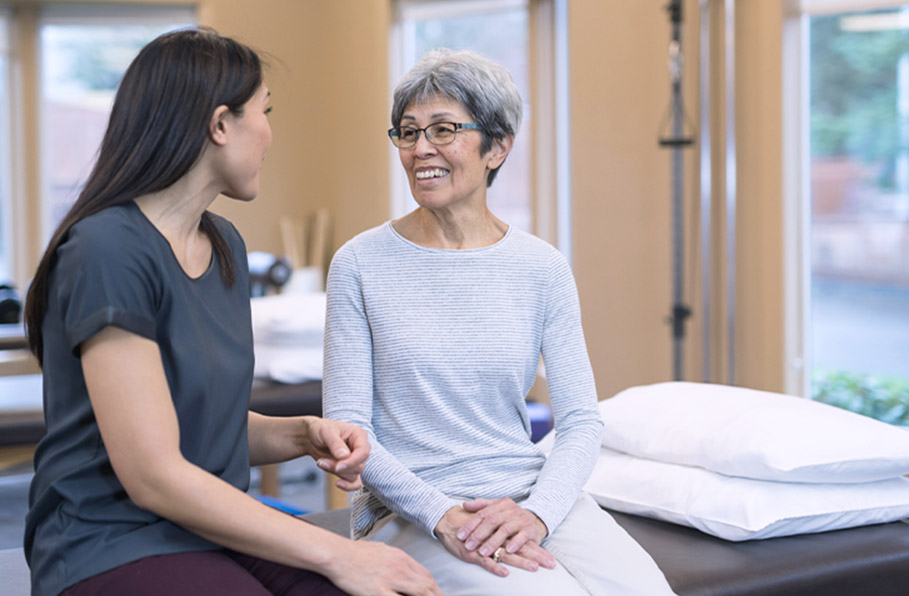 This Could Be the Perfect Job for You
As someone who's qualified to work in virtually any medical office, you'll provide support to physical therapists, nurses, aides, technicians, and a significant number of other professionals. It's a great way to learn the ropes and flex beyond what might be expected in a more traditional office.
See full job description >>
4 Reasons to Complete Your Physical Therapy Office Professional Training With CareerStep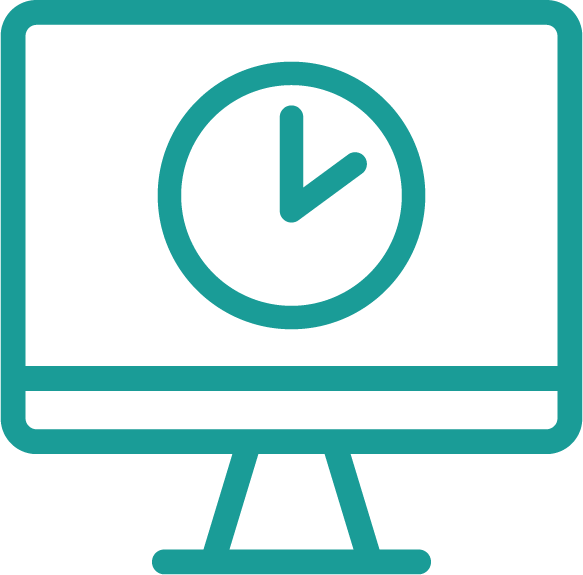 Start working ASAP.
CareerStep training quickly leads to a great number of medical receptionist careers, thanks to expert-created content and strong support throughout your training.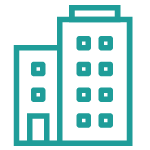 Open more doors.
Office professionals play a critical role in the success of any health facility, and electronic health record certification makes you an extra desirable employee to have on board.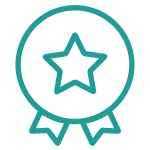 Get certified.
Our career training provides the knowledge and certification prep materials you need to sit for the CMAA and CEHRS certification exams.
Our Happy Learners Say It Best
It has been life changing for me to get enrolled with CareerStep. What I have learned in the field of physical therapy office professional took my experience to another level. I am very grateful to have all this knowledge. It has been my pleasure and hard work to go through this entire program. I will recommend CareerStep to anyone who wants to get a better education.
I'm currently enrolled in the physical therapy office professional program and I have obtained so much knowledge during these past months. CareerStep has been with me during the enrolling process and now that I'm enrolled. The supportive advisors are always in touch with me to answer any question that I may have. I would definitely recommend CareerStep for those who want to start a new career.
I just want to take time out to say CareerStep is awesome. Very helpful, they take the time to listen and also care about their students. If you have a problem, don't understand, they get right back to you in a timely manner.
1. Start today.
Begin your training (and transformation) right now.
2. Finish fast.
Complete your training in record-time.
3. Get hired.
With community support and interview training.
Ready to Dive In?
Sign up online now to start the Physical Therapy Office Professional program.
By submitting this form, I agree that CareerStep may contact me regarding their programs and services via email, telephone, or text message to the email address and phone number provided, including the use of automated technology to any wireless numbers. I understand that this consent is not required to make a purchase. Message and data rates may apply.
Program Details
This program will take your skills and knowledge to new heights, helping you prepare for a rewarding career in healthcare and giving you what you need to sit for industry-recognized certification exams.
>  12-Month Access
>  Self-Paced Study
>  Anywhere, Anytime Learning
>  1:1 (Human) Support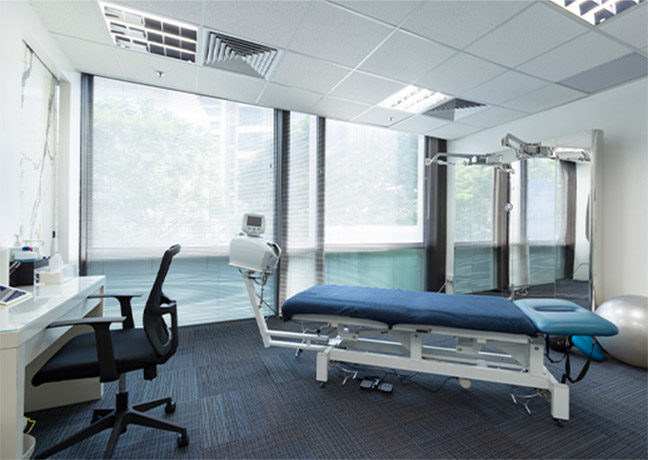 What You'll Learn
You'll wrap up this program with the knowledge needed to support physical therapists, oversee front desk duties, and maintain patients' health records.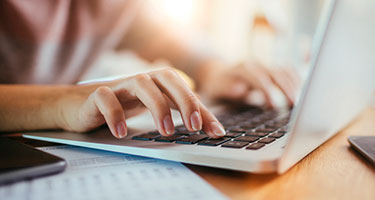 Computer Basics
Get comfy with the computer programs you'll use to create digital documents and organize information.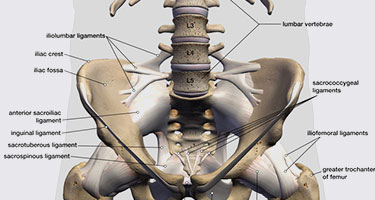 Healthcare 101
Learn basic anatomy, medical terminology, healthcare documentation, medical office management, and electronic health record management.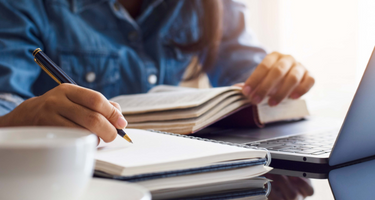 Writing and Grammar
Learn basic writing and punctuation skills and discover how to apply them in a healthcare setting.
Physical Therapy Office Professional Program FAQs
What is a physical therapy office professional?
In this role, you'll be working as a healthcare professional who performs medical office receptionist duties. You might also be referred to as a physical therapy receptionist, medical receptionist, or medical administrative assistant, depending on the facility and the responsibilities outlined there.
What does a medical front desk receptionist do?
With this program you're trained to handle administrative tasks in a healthcare facility, including maintaining health records, scheduling appointments, answering patient questions, processing claims, and monitoring supplies.
How much do physical therapy office professionals make?
Salaries for this job vary based on location and experience, but the average physical therapy office professional makes $30,749 per year.*
Is financial assistance available?
CareerStep offers a variety of flexible payment options, installment plans, and even discounts for U.S. veterans, Active Duty service members, and their spouses. As CareerStep is not an educational institution, we cannot offer—or accept—traditional financial aid, such as student scholarships, loans, and grants through FAFSA. However, our low-cost training programs are affordably priced and our goal is to find a payment solution that meets your needs.
Get Trained. Get Hired.
This program includes unparalleled training, career support, and coaching, along with certification prep materials and exam fees. It's a faster, cheaper alternative to traditional schooling.
$3,799 for full program access
$3,499.00 for eligible MyCAA and ACA learners
Or call now: 800-411-7073 >>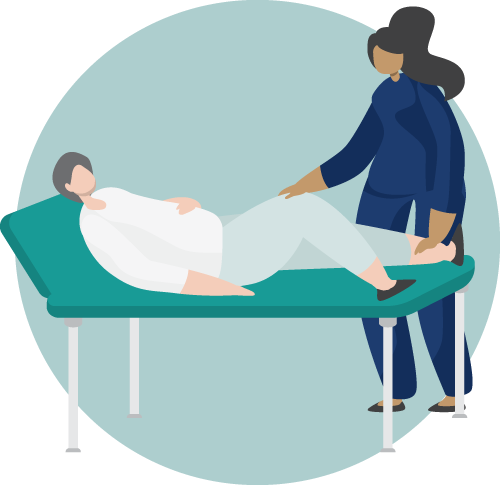 Need a Hand With the Fee? We Got Your Back.
Payment Plans
Sometimes paying up front just isn't in the bank cards. We offer a payment plan for those who need to spread out the course fee.

MyCAA Grants
The My Career Advancement Account (MyCAA) program offers funding for this course for eligible military spouses. Find out if you can earn physical therapy aide and electronic health record specialist certification for free!
Back to top