Physical Therapy Office Professional Job Market
Feel good about your life choices.
Get Started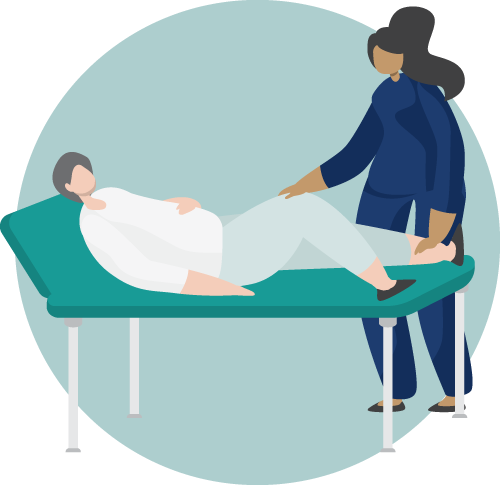 Job Duties
What are a physical therapy receptionist's duties? Physical therapy receptionists are incredibly well trained in all things related to office management—they help keep clinics and other medical offices running smoothly and can take on all sorts of administrative work. This might include the following responsibilities:
>

Greeting and checking in patients

>

Scheduling appointments

>

Cleaning and organizing facilities

>

Maintaining electronic health records

>

Processing payments and insurance claims
Work Environment
Physical therapy receptionists regularly interact with patients, so professional skills, compassion, and good communication are super important. Dress codes will likely require either scrubs or comfortable business-casual clothing, and work hours vary based on the facility, which could be a clinic, doctor's office, hospital, nursing home, or home health agency.
Pay Scale
How much do physical therapy office professionals make? The salary for this role varies based on facility, location, and experience, but the average annual income is $30,749, with employment generally including health benefits and paid time off.