Professional Bookkeeping Program
Game-changing online training that gives you more career options.
You'll always speak with a real human.
Our Career Advisors know their stuff. And they're super nice.
Professional Bookkeeping Program
Game-changing online training that gives you more career options.
You'll always speak with a real human.
Our Career Advisors know their stuff. And they're super nice.
Invest In a New Career
Get trained, get hired, and get ahead. Our Professional Bookkeeping Training Program is online by design so you can study at your own pace, wherever and whenever works for you.
12 Months of Full Access

$45,560 Average Salary*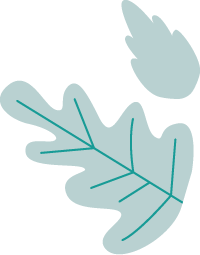 Unleash your full potential for a more fulfilling life and career. We'll help.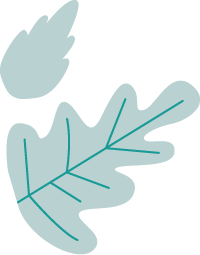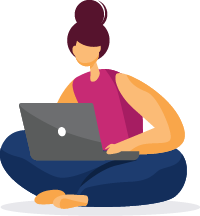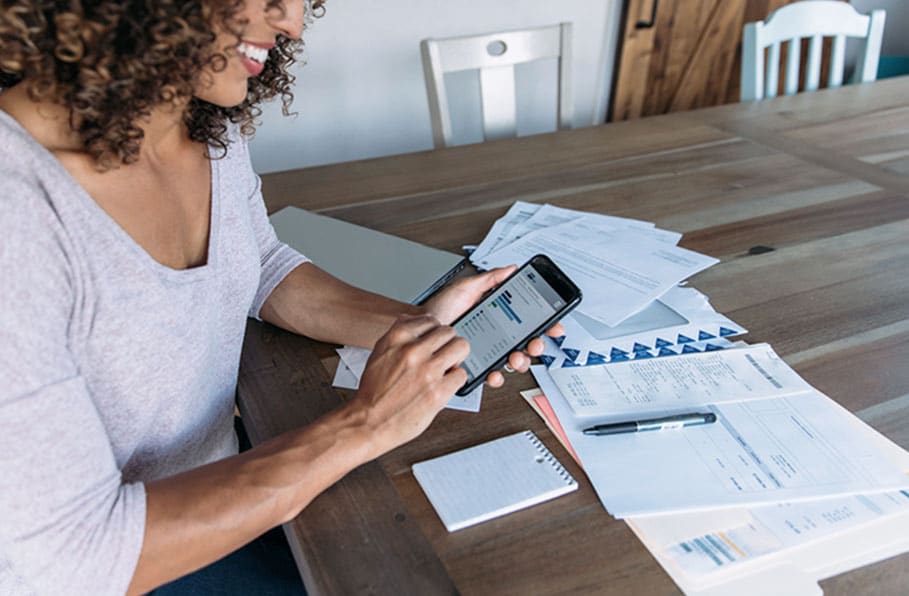 This Could Be the Perfect Job for You
Bookkeepers are all about numbers. They've got an eye for detail and a thirst for knowledge. They're meticulous, honest, and great at seeing things through. Think you have what it takes to manage financial records for professionals in healthcare, administration, and technology? Then you'll love working as a professional bookkeeper!
See full job description >>
3 Reasons to Complete Your Professional Bookkeeping Training With CareerStep
Get certification-ready in as little as 12 months.†
This program is designed to help you earn industry-recognized credentials—and with 12 months of full online access, you can move at whatever pace works best for you.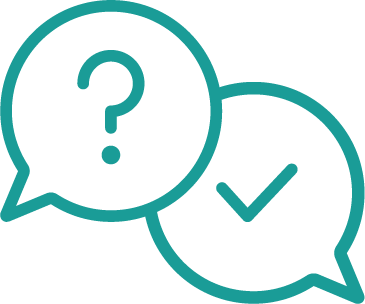 Receive coaching and guidance.
Training is online, but you're never alone. Real people support you every step of the way via phone, live chat, and email.
Take advantage of flexible payment plans.
Our programs are priced to help you build a stronger future and set you up for career advancement—not to saddle you with insurmountable debt.
1. Start Today.
Begin your training (and transformation) right now.
2. Finish fast.
Complete your training in record-time.
3. Get hired.
With community support and interview training.
Ready to Dive In?
Sign up online now to start the Professional Bookkeeping training program.
By submitting this form, I agree that CareerStep may contact me regarding their programs and services via email, telephone, or text message to the email address and phone number provided, including the use of automated technology to any wireless numbers. I understand that this consent is not required to make a purchase. Message and data rates may apply.
Program Details
Our professional bookkeeper online training program was designed to arm you with the knowledge you need to launch your career in accounting. It's flexible, adaptable, and thorough.
12 Months of Full Access
Self-Paced Study
Anywhere, Anytime Learning
1:1 (Human) Support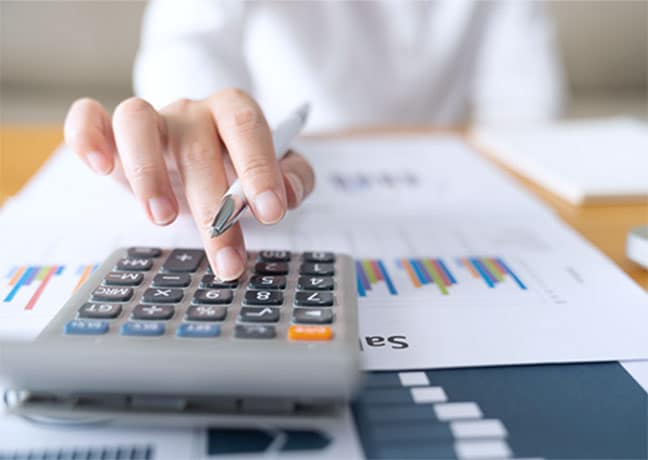 What You'll Learn
This professional bookkeeper training provides real-world, hands-on experience. Drill exercises. Practice activities. Quizzes. All the good stuff—none of the fluff.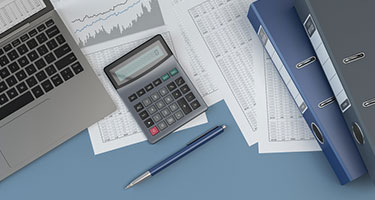 Fundamentals of Accounting
Get an overview of the basics: Accounting principles and reporting standards, financial statement analysis, and merchandise inventory.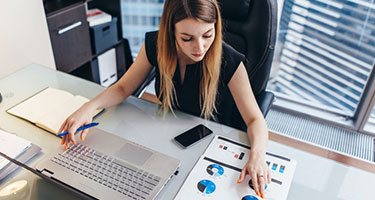 Accounting for Sales & Purchases
Learn the difference between gains and sales revenue—and how to track/document payments for products and services.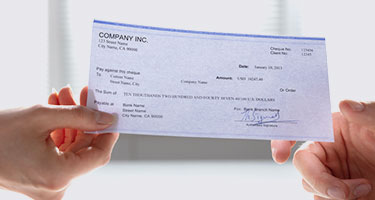 Bookkeeping & Payroll Training
Between tax considerations, pensions, deductions, and contributions—we'll make sure you have the knowledge you need to put your skills to work in an operational environment.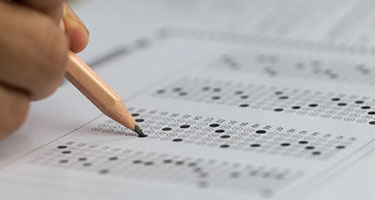 Exam Prep
We'll set you up to pass the Intuit QuickBooks Certified User Online and Microsoft Office Specialist: Associate exams.
Professional Bookkeeping Program FAQs
What does a certified bookkeeper do every day?
Your day-to-day will involve a lot of number crunching. But more specifically, you'll prepare invoices, manage payroll, track debits and credits, and manage ledgers. At its heart, working as a bookkeeper requires exceptional attention to detail, a positive attitude, and a fondness for basic mathematics.
How much does a certified bookkeeper make?
According to the U.S. Bureau of Labor Statistics, the median salary for certified bookkeepers is $45,560 a year.*
Is financial assistance available?
CareerStep offers a variety of flexible payment options, installment plans, and even discounts for U.S. veterans, Active Duty service members, and their spouses. As CareerStep is not an educational institution, we cannot offer—or accept—traditional financial aid, such as student scholarships, loans, and grants through FAFSA. However, our low-cost training programs are affordably priced and our goal is to find a payment solution that meets your needs.
How do I become a certified bookkeeper?
If you're wondering how to become a certified bookkeeper, there's a clear pathway with few hurdles. Just be at least 18 years old and have a high school diploma or General Education Development (GED) certificate. You'll also need basic math and computer skills. Then, sign up for our program and we'll show you the ropes. With advanced training that leads to certification, we'll set you on the path to becoming a professional bookkeeper.
What are the advantages of training with CareerStep?
We've been providing quality healthcare training for over 25 years. Our training is trusted by employers across the country, with respected health systems using our courses to train their employees.
Our programs are also flexible, built by experts who have decades of experience working and teaching in their fields.
When you pair all the experience and industry knowledge with our intentional focus on learner success and employability, you've got a great shot at
turning your training into gainful employment.
Get Trained. Get Hired.
This program includes unparalleled training, career support, and coaching. It's a faster, cheaper alternative to traditional schooling.
$3,999 for full program access
Or call now: 800-411-7073 >>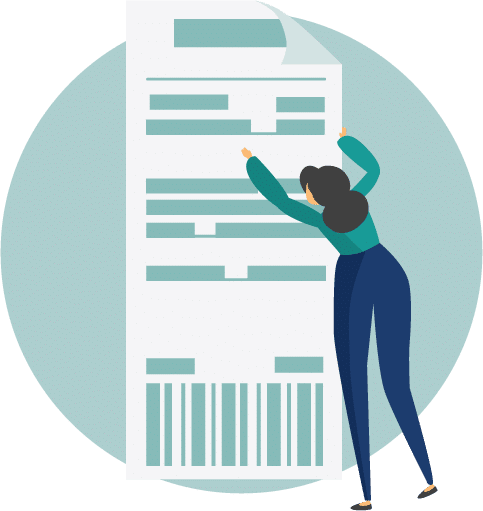 Need a Hand With the Fee? We Got Your Back.
Payment Plans
Paying up front is the best way to demonstrate your financial prowess, but sometimes you need some wiggle room. That's why we offer payment plans.

MyCAA Grants
The My Career Advancement Account (MyCAA) program offers funding for this program for eligible military spouses. You could become a professional bookkeeper without spending a penny out of pocket.
Back to top
*Bureau of Labor Statistics, U.S. Department of Labor, Occupational Outlook Handbook, "Bookkeeping, Accounting, and Auditing Clerks." Accessed May 2, 2023.
Statements found in the United States Department of Labor Occupational Outlook Handbook are not a guarantee of any post-graduation salary, in part because the data used to create the Occupational Outlook Handbook includes workers from differing educational backgrounds, levels of experience, and geographic areas of the country.