Veterinary Receptionist Program
Learn new skills and prep for certification to become a veterinary receptionist.
You'll always speak with a real human.
Our Career Advisors know their stuff. And they're super nice.
Veterinary Receptionist Program
Learn new skills and prep for certification to become a veterinary receptionist.
You'll always speak with a real human.
Our Career Advisors know their stuff. And they're super nice.
Vet Receptionist Training: A Tiny Investment for Infinite Success
You're busy. You've got bills to pay. And you need stability. With one small investment in our veterinary receptionist program, you could find the peace of mind, salary, and job satisfaction you've been looking for. The best part is that you could take the first big step right now.
270 Online Training Hours

8 Months of Full Access

$32,252 Average Salary*

CMAA Certification Prep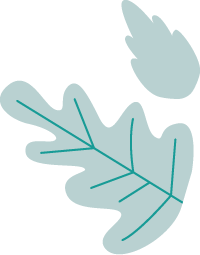 Unleash your full potential for a more fulfilling life and career. We'll help.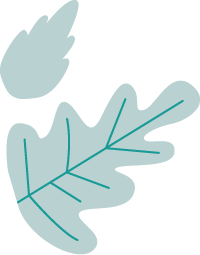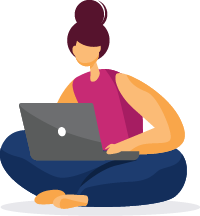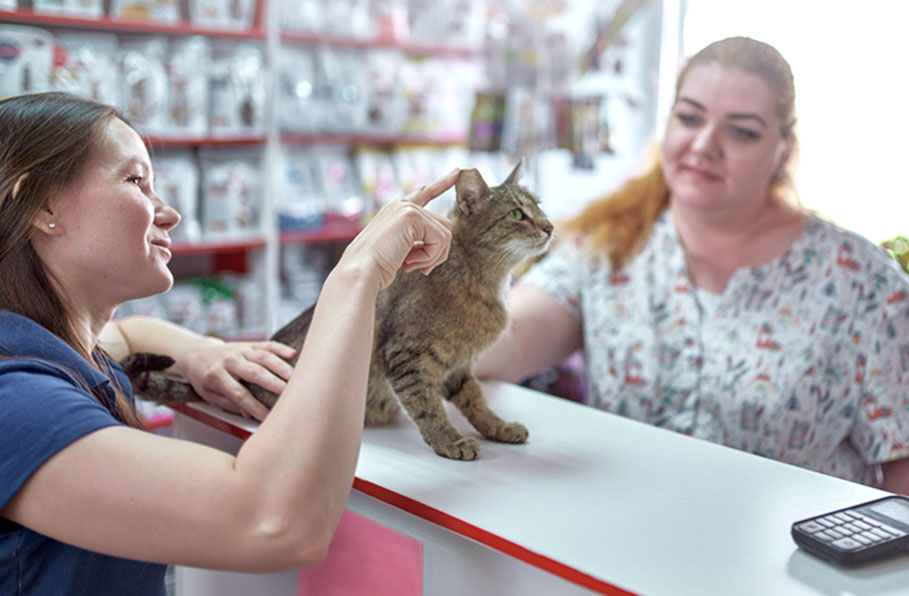 This Could Be the Perfect Job for You
It takes more than a big heart and a love of animals to be a good veterinary practice assistant. You need exceptional critical-thinking ability, excellent communication skills, and a positive outlook. Does that sound like you?
Then maybe this job is right for you!
See full job description >>
6 Reasons to Complete Your Veterinary Receptionist Training With CareerStep
Study on your schedule.
24/7 web access means you can learn whenever and wherever you want—fitting study time in and around your other commitments.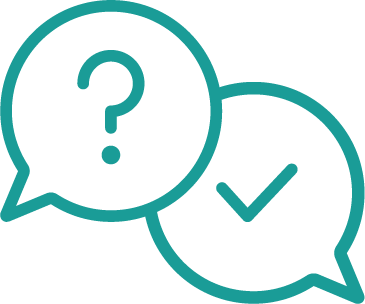 Ask for help anytime.
Your training is online, but you're never alone. Real people support you every step of the way by phone, live chat, and email.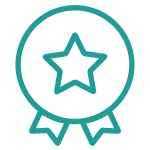 Get certified.
Our career training provides the knowledge and certification prep materials you need to sit for the CMAA certification exam.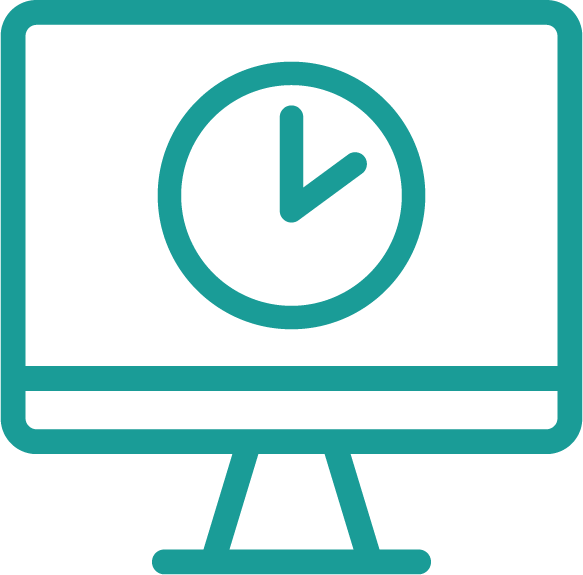 Get in and out quickly.
You can complete your training and be ready to start working at a veterinary clinic in as little as eight months from now.†
Kickstart your critter career.
You'll gain diverse knowledge and skills that enable you to work as veterinary receptionist and/or receptionist, or even as a medical office manager.

Help animals every day.
Be the person those big sad eyes see in their hour of need. It's a good feeling to be trained and able to give pets the TLC they require when injured or ill.
Our Happy Learners Say It Best
Loving CareerStep so far! I started the vet office manager/vet assistant course last month and I'm enjoying the course. I love that it's self-paced. Whenever I have a question to ask my advocate or need technical support, they're always quick to respond and resolve the issue same day. I'd recommend CareerStep to everyone!
CareerStep has helped me in so many ways with school. Since my husband is in the military, we move a lot which makes it super difficult for me to physically attend college. Not only did I learn something from this online course, I now have a jumpstart on the career field I want to work in. The counselors have been so helpful with anything I needed too. I highly recommend this program if college is hard to commit too.
1. Start today.
Begin your training (and transformation) right now.
2. Finish fast.
Complete your training in record-time.
3. Get hired.
With community support and interview training.
Ready to Dive In?
Sign up online now to start the Veterinary Receptionist program.
By submitting this form, I agree that CareerStep may contact me regarding their programs and services via email, telephone, or text message to the email address and phone number provided, including the use of automated technology to any wireless numbers. I understand that this consent is not required to make a purchase. Message and data rates may apply.
Program Details
Our online Veterinary Receptionist program was built with two goals in mind: to adapt to your learning style and to arm you with the knowledge you need to jumpstart a more rewarding career.
> Complete in as Little as 8 Months†
> Self-Paced Study
> Anywhere, Anytime Learning
> 1:1 (Human) Support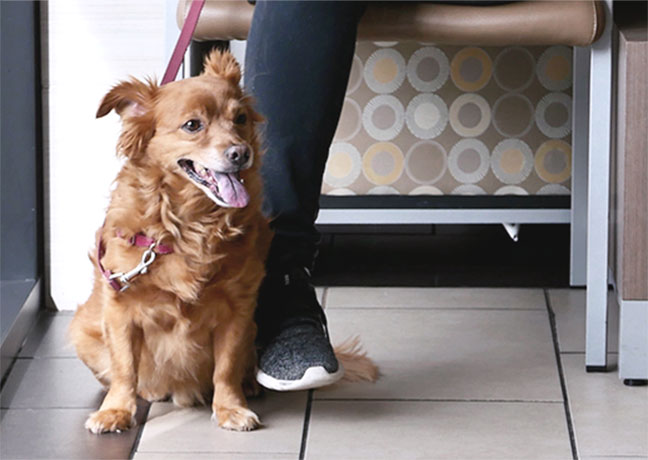 What You'll Learn
Our elite veterinary receptionist training courses prepare you for a wide range of medical administrative jobs—for pets and even people too. So you can begin working from day-one with total competence (and confidence).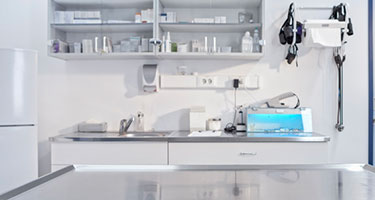 Microsoft Office 2019 Foundations Course
Become familiar with Microsoft Word and Excel, as well as build the skills that are essential for administrative roles.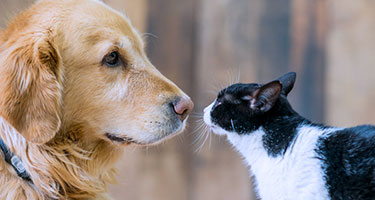 HealthCare Foundational Knowledge and Basic Science
Learn the basics of medical terminology, nutrition, and the role psychology plays in handling patients.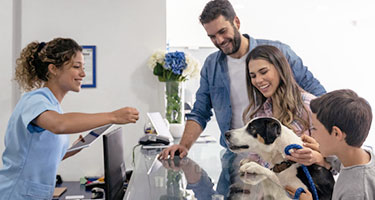 Veterinary Assistant Foundations
Develop foundational knowledge of animal anatomy and physiology, as well as an understanding of medical and pharmacological terminology.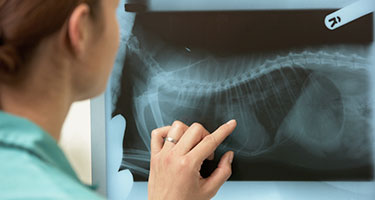 Medical Law and Ethics
Build an understanding of the essential medical laws and ethics that concern patient records, privacy, and consent.
Veterinary Receptionist Program FAQs
How much does a vet receptionist earn?
Salaries vary by employer, location, and experience. But experts estimate the average annual wage for a veterinary receptionist is between $32,252 as of 2022.*
Wondering how to become a veterinary receptionist?
Pretty easy. No specific skills or experience are required. Just be at least 18 years old and have a high school diploma or General Education Development (GED) certificate. Optionally, you can pass the CareerStep Pre-Training Assessment Test. Then, sign up for—and complete—our veterinary receptionist courses online. Finally, use our career assistance to help land your first amazing job in healthcare.
Do I have to be certified to work?
Good question. Certification is not required to work as a veterinary receptionist. But employers often prefer to hire well-trained staff. And professional training sets you apart from other job seekers. It also looks great on your resume, proves your passion, and helps open doors. Our veterinary receptionist courses prepare you for an industry-leading credential, the Certified Medical Administrative Assistant (CMAA).
Get Trained. Get Hired.
This program includes unparalleled training, career support, and coaching, along with certification prep materials and exam fees. It's a faster, cheaper alternative to traditional schooling.
$4,299 for full program access
$3,999.00 for eligible MyCAA and ACA learners
Or call now: 800-411-7073 >>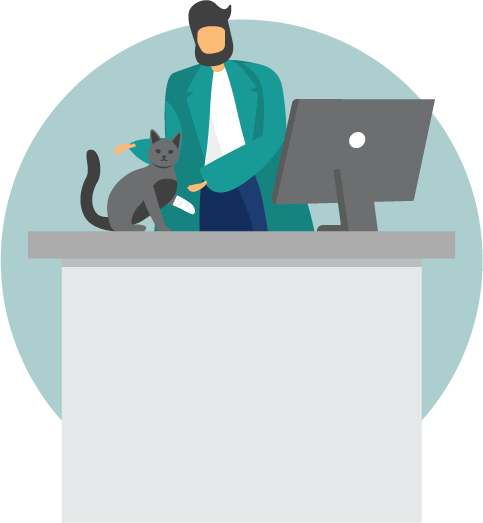 Need a Hand With the Fee? We Got Your Back.
Make Small, Easy Payments
We're flexible and totally committed to working with you to find affordable down and monthly payments.

Let the Government Pay Your Way
My Career Advancement Account (MyCAA) funds for military spouses are available now and may cover up to 100% of your program cost!
Back to top