Veterinary Receptionist Program Outline
A virtually fail-proof path to a new career.
Get Started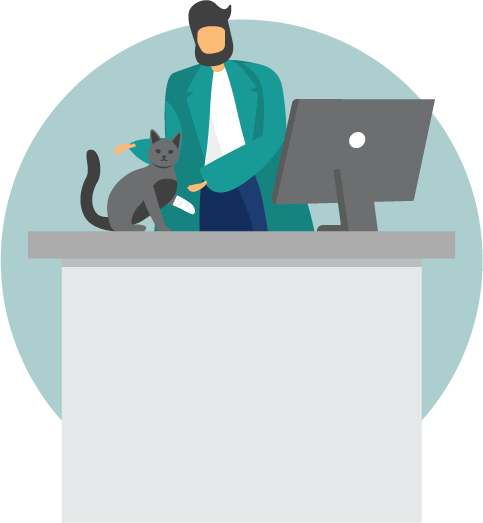 Overview
Our veterinary receptionist courses are the quickest, simplest way to turn your love of animals into a steady paycheck and cuddly new career. Our training is current and comprehensive because it's developed by industry professionals with years of real-world experience, and in collaboration with our large employer partners. Visually rich course materials include lots of images and videos, learning games, and practical exercises to help you rapidly learn all the new concepts. You'll complete your training prepared to pass the Certified Medical Administrative Assistant (CMAA) exam and start working immediately in either veterinary clinics or people practices.
Program Timeline
Our program is designed to be completed in as little as 8 months. However, it's totally self-paced, so you have the flexibility to study as much or as little as your schedule allows. How long it takes to complete your veterinary receptionist training is up to you. If you need a little extra time, you'll have one full year of program access to complete your training. You can also purchase extensions beyond that if needed. Best of all, you don't have to wait. You can begin today. As soon as your payment is processed, we'll email your login and password so you can start training immediately.
270 hours of online courses
8 months of program accesss†
Study Format
Our have-it-your-way training is always on…because it's online. 24/7 web access gives you the freedom to study however, wherever, and whenever you want. Got a laptop? You're ready to rock!
Learn from home (or anywhere)
Study online (anytime)
Support
Don't think of our veterinary receptionist training courses as e-learning. Think of them as we-learning, because we're with you every step of the way. We've got dedicated trainers, tutors,tech support specialists, and personal career advisors—all committed to your success from sign up to job hunt.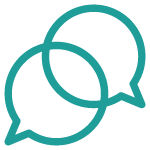 One-on-one support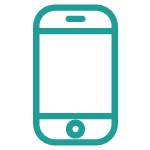 Phone, live chat, and email
Veterinary Receptionist Program Courses
How do you consume lots of new information quickly? One bite at a time, of course. That's why our veterinary medical receptionist program is broken into 10 bite-size modules.
Program Orientation
>

Identify the elements, expectations, and requirements of the program.

>

Navigate the program using the pages, menus, and buttons provided.

>

Use the program tools, including the study planner, grade book, and completion report as well as learn how to connect with CareerStep via phone, email, forums, chat rooms, and social media.

>

Identify and use program resources.
Computer Fundamentals
>

Identify basic computer hardware and interpret system requirements.

>

Navigate a Windows operating system environment as well as install and operate basic software utilities.

>

Use a web browser to navigate between websites in multiple tabs or windows, send and receive email, and access search engines to find information and troubleshoot basic computer problems.

>

Recognize basic technologies related to an office environment.
Microsoft Office 2019: Foundations Course
>

Explore, interact, and apply Microsoft Word features and functions at the beginner level.

>

Explore, interact, and apply Microsoft Excel features and functions at the beginner level

>

Understand the basic Microsoft Word and Excel software features through experimentation, critical thought, and personalization skills.

>

Engage in real-world scenarios to reinforce basic critical skills when using Microsoft Word and Excel in an educational or professional setting.
HealthCare Foundational Knowledge and Basic Science
>

Summarize the medical assisting profession.

>

Translate medical terminology using abbreviations, word building, and important terms.

>

Explain how nutrition knowledge relates to health and disease.

>

Identify the role psychology plays in dealing with patients and their behavior.
Business Writing
>

Identify appropriate methods of communication in a variety of situations.

>

Apply all steps of the writing process to create professional documents, including pre-writing, organizing, writing, and editing.

>

Create professional and accurate letters, memos, and emails, and identify the qualities of professional communication, modern communication trends, etiquette, and professional document formatting.

>

Identify and use program-specific resources.
Veterinary Assistant Foundations
>

Demonstrate basic knowledge of medical words, inclusive of prefixes, roots, suffixes, and abbreviations.

>

Demonstrate knowledge of medical words and abbreviations related to pharmacology.

>

Identify and classify the major structure and organs of animals.
Medical Administrative Assistant
>

Describe the differences between common healthcare delivery models.

>

Describe the types of services typically offered in medical offices, including general and specialty services.

>

Define ancillary services and alternative therapies.
Communication and Customer Service in the Healthcare Office
>

Identify the various types and styles of communication used in a healthcare office.

>

Review how verbal, non-verbal, and written communication skills contribute to patient experience and outcome in a health care office.

>

Identify professional communication techniques for a healthcare office, including interviewing techniques and use of medical terminology and patient-accessible language.

>

Explore modified communication for patients with special considerations.

>

Outline protocols for providing customer service for a health care office.
Medical Laws and Ethics
>

Apply a basic understanding of medical law to a medical office setting.

>

Use common types of medical consent and contract forms. Recognize common types of medical malpractice and explain the role of available insurance policies in preventing and defending against claims.

>

Apply basic medical ethics guidelines in a medical office setting.
Program Completion
>

Prepare to take the next steps after program completion.
Show more modules
Veterinary Receptionist Certifications
The moment you successfully complete your veterinary receptionist training, you can take the CMAA certification exam. (Your training includes a free exam voucher, a $117 value.) Certification validates your right-now readiness to potential employers and helps you stand out in the job market.

Certified Medical Administrative Assistant (CMAA)
This nationally recognized credential is backed by the National Healthcareer Association. It proves your administrative competence and capability to keep physician or veterinarian offices and clinics running efficiently.