Physician Coding Specialist Job Market
A career path that's practically overflowing with advancement opportunities.
Get Started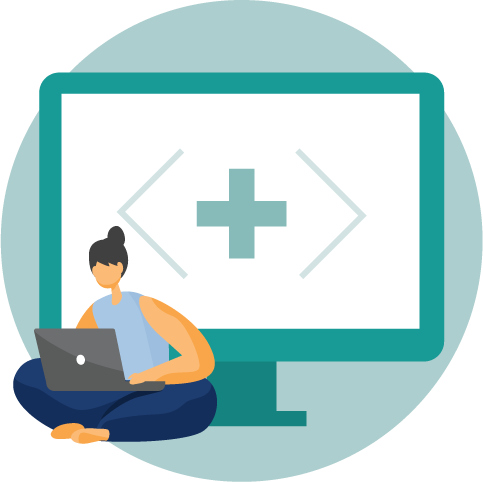 Job Duties
Physician coding specialists, often called electronic health records technicians, deliver medical records and procedural information to the proper recipients. It's a behind-the-scenes role that greatly impacts the patient experience. As such, strict adherence to HIPAA guidelines is absolutely essential. The most successful ROI specialists also have exceptional customer service skills, strong attention to detail, and an uncanny ability to work well in groups as they often collaborate with other specialists.
Here's a breakdown of their responsibilities:
Collects health information management from all departments: emergency department, inpatient units, outpatient surgery department, clinics, health centers, and urgent care facilities). 

Prepares charts to be scanned into the electronic health record, and 

Scans and processes medical records. 

Answers phones and provides basic release of information functions.
Work Environment
When it comes to physical expectations, this role is similar to a standard desk job. Hospitals, health clinics, and physicians' offices are generally all staffed with some level of health information technician support—there's also potential to work from home, depending on the needs and expectations of your employer.
Pay Scale
While this isn't a patient-facing role, the impact medical records specialists have on health systems is undeniable—and the salary potential is a reflection of that impact. The salary for this specific role varies based on location and experience, but the national median annual income is $56,920*.
Industry Demand
While not as explosive as other career paths, the need for medical records specialists is still trending in the right direction. Estimates indicate a 9% job growth rate over the next ten years. In 2020 alone, there were 416,000 open jobs in the medical records career category.