Certified Nursing Assistant Job Market
Enjoy job stability and impact the lives of others as a CNA.
Get Started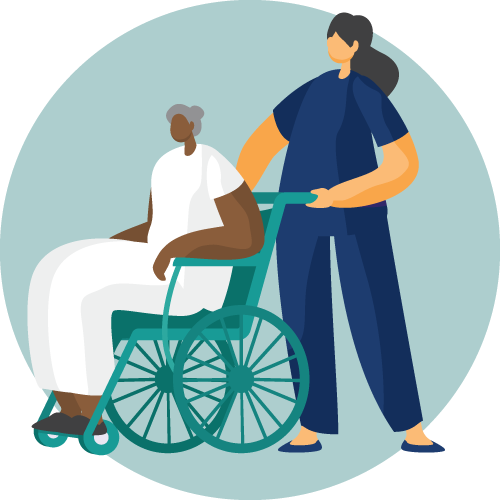 Job Duties
Certified nursing assistants (CNAs) have a way with people. They possess a genuine desire to help others, and their selfless nature helps inform the deep connections they make with patients and coworkers. They're also the primary point of contact for these patients, so they often act as the eyes and ears of their health facility. It's these desirable qualities that make every CNA an essential force in the healthcare industry.
Here's a breakdown of their responsibilities:
Turning or repositioning patients

Gathering supplies for the RN or MD

Obtaining vital

Answering patient calls

Bathing patients

Feeding patients 

Combing hair, shaving, caring for nails, and brushing teeth

Cleaning rooms and bed linens

Stocking supplies 

Dressing wounds
Work Environment
The need for exceptional CNAs is pretty much universal in the healthcare industry, which means there's opportunity to work in a wide variety of environments—hospitals, long-term care facilities, and homes.
Pay Scale
As with most healthcare professions, pay rates for CNAs vary depending on geographic location and experience. The Bureau of Labor Statistics reports that the average salary falls between $30,000 and $35,000 a year, with the top 10% earning $50,000.
Industry Demand
Healthcare is one of the fastest-growing industries in the United States, adding millions of new jobs over the next 5–10 years. This means CNAs are in high demand—in fact, job rates in Florida are expected to grow 8% over the next 10 years.